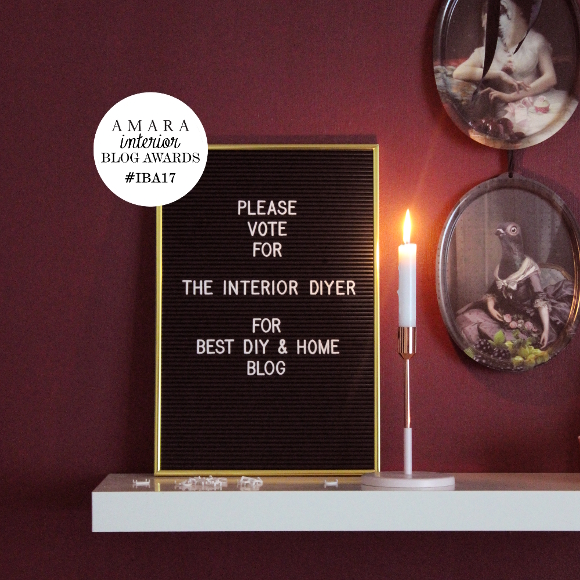 For the third year in a row, THE INTERIOR DIYER has been nominated for an Amara Interior Blog Award. This year I've been nominated for
Best DIY & Home Improvement Blog
which I'm pretty excited about as it's a new name to my [let's be honest] favourite category.
I'm not getting any better at asking people to vote for me, so I'll keep this short and sweet. If you'd like to vote for THE INTERIOR DIYER, please do by casting your vote by clicking the below …
I of course encourage you to check out the other nominees in not only my own category, but all the categories as there are some incredibly talented bloggers out there.
Thank you if you voted for me, and if you didn't vote for me, I'm very okay with that too [I'm probably not supposed to say that, but it's true].