I'm not a bag lady, in the way that some women have endless bag collections or a million pairs of shoes, but this bag is something I want so hard. I love the deep burgundy and black teamed with the glossy quilting. A little feast for my eyes.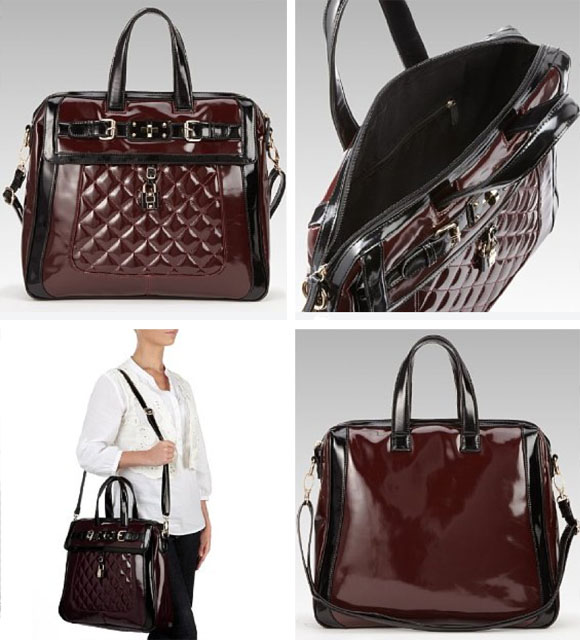 In completely unrelated news, I'm getting my wisdom teeth surgically removed tomorrow and I'm kind of looking forward to some time off to sit still, catch up on my horrifying neglect towards my blogging / craft hagging, and to have a good excuse to watch hours of Murder She Wrote. Not so much looking forward to having to see a specialist and part with so much €'s, but it's for the greater good.
Do any of you have any tips on how to get over wisdom tooth surgery? I will warmly welcome any and all suggestions, especially ones that are heavy on the amount of ice cream I will need to ingest.