Prepare your eyes for a feast of afternoon delight. Last Saturday my bridesmaids and I attended our first Afternoon G&Tea* in the
Atrium Lounge
at
The Westin Hotel
, and it was epic. We had waited more than two months**, and were not let down.
First off, the Atrium Lounge itself is beautiful with an extraordinary scale – managing to dwarf a palm tree. It was very quiet when we all arrived, so we were quite worried we would get too loud and subsequently get kicked out. But once the 'tea' was served, it calmed our nerves.
We were first given a choice of 'Traditional' or 'Peculiar' afternoon tea – anyone like to hazard a guess at which one we chose? The menu wasn't the same
menu I blogged last week
, but was still
incredibly
awesome.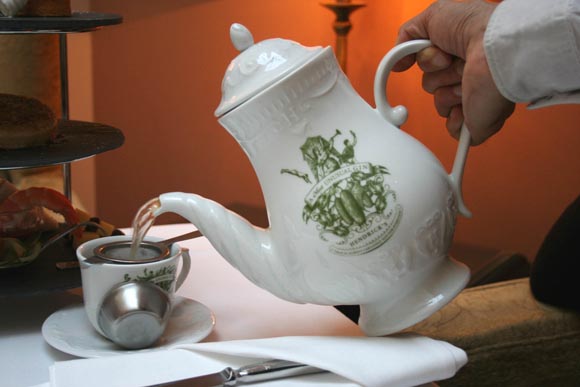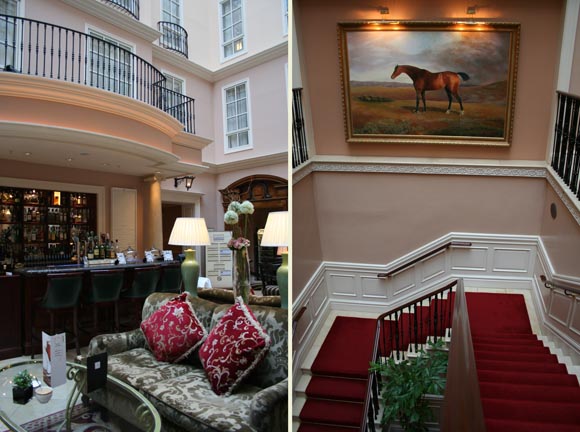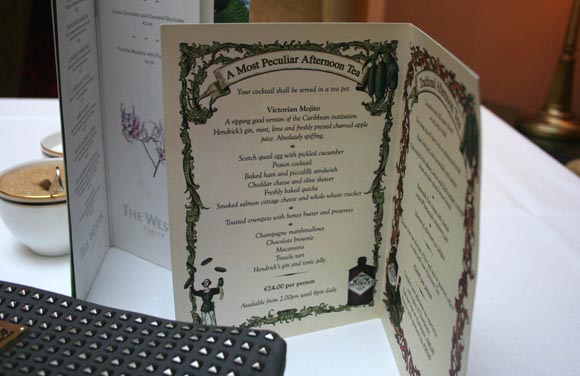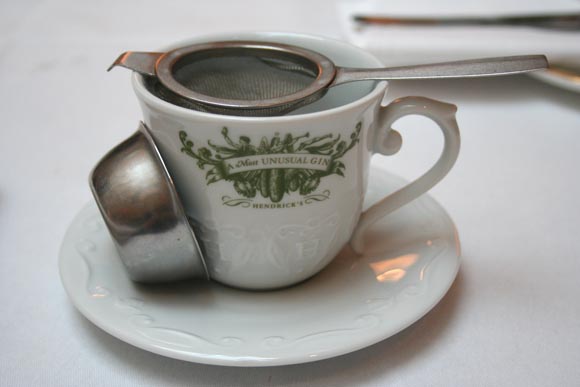 I want these tea cups. And the massive tea pot. To the point where I should have brought a much bigger handbag.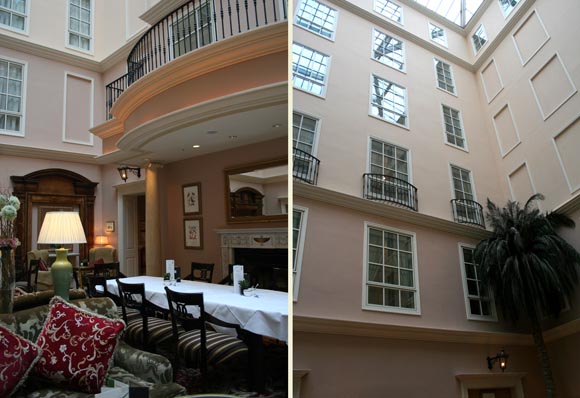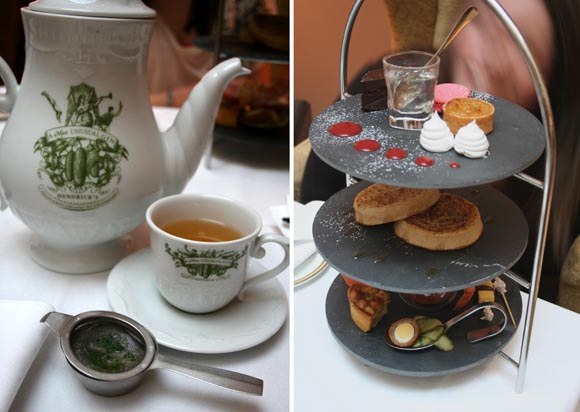 A Most Peculiar Afternoon Tea
Your cocktail shall be served in a tea pot
Victorian Mojito
A ripping good version of the Caribbean beverage. Hendrick's gin, mint, lime and freshly pressed harvested apple juice. Absolutely spiffing.
*
Scotch quail's egg with pickled cucumber
Prawn cocktail
Baked ham and piccadilly sandwich
Cheddar cheese and olive skewer
Freshly baked quiche
Smoked salmon, cottage cheese and whole wheat cracker
*
Toasted crumpets with honey butter and preserves
*
Champagne marshmallows
Chocolate brownie
Macaroon
Treacle tart
Hendrick's gin & tonic jelly
What more could a girl ask for on a Saturday afternoon? Uh, three good friend to cackle with and not much else. At €24pp, this was a ripping good deal. I think our Afternoon G&Tea* experience ate up 3 hours in total, filled us all to the point of having to be rolled off the premises, and was very worth the two month wait**. Definitely going to be my 'age appropriate and unoffensive' hen / bachelorette party!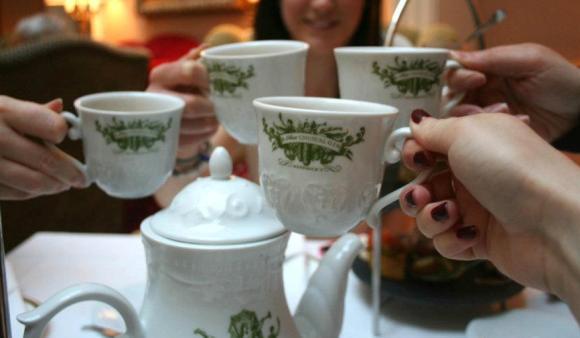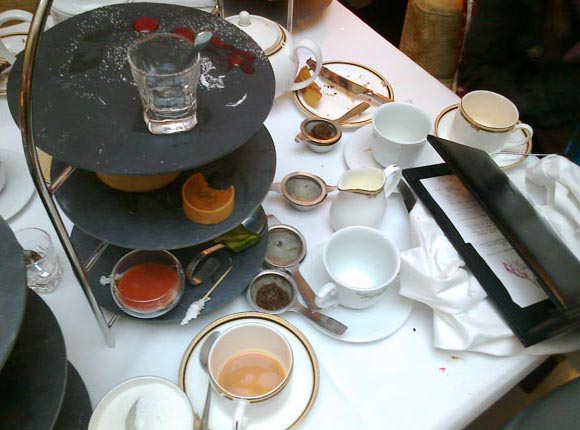 The crime scene. That's a lot of tea consumption – both regular and the gin variety, and that's just half the table. In short – absolutely fabulous afternoon. Cannot wait to do it again.
*the original menu quoted G&T in a tea pot, but when we arrived the menu said 'Victorian Mojitos' (huge sad face). There was still gin involved, and in a teapot, so I can still refer to it as 'G&Tea'.
**due to our schedules, not some kind of fancy waiting list.