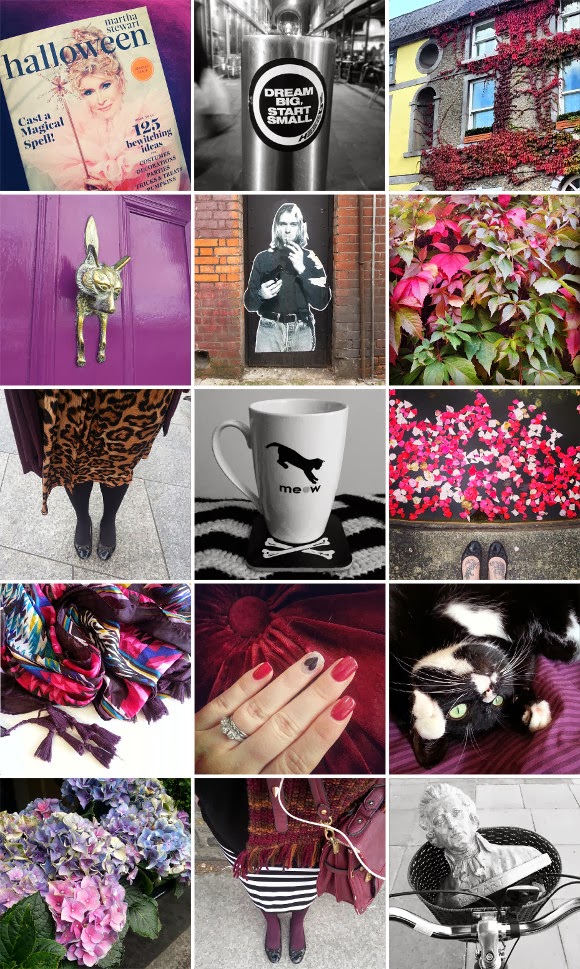 Since I signed up to the Instagram machine at the beginning of this month, I thought it would be fun to do a little monthly round up of my favourite Instapics. And when I say fun, in reality it's fun for me and probably incredibly boring for you guys … I selected my favourite 15 photos and added them in Instagram order; starting at the bottom right to the most recent on the top left.
I was a bit surprised though when I looked through this months photos; very few of them were design related. Which is mostly down to me being a bit MIA for the past two weeks. My usual routine was affected, I had no access to a computer and kissed my spare time goodbye. At first I panicked. Oh god, I have to race home and create, photograph and write up 3 blog posts, schedule them, also co-ordinate and schedule social media notifications. Fuuuuuu! I fought it for a couple of days. But then I kind of welcomed it. I took advantage of the opportunity to step back, gather my thoughts, and scribble lots of ideas on some well placed post-its.
Sometimes we need a little break from our usual schedule and daily routine, but now I'm back with a notebook full of ideas and some exciting dates coming up. And more importantly, my favourite season has started to kick in – scarves, hot drinks, mittens and crunchy leaves. Oh autumn, I love you so!