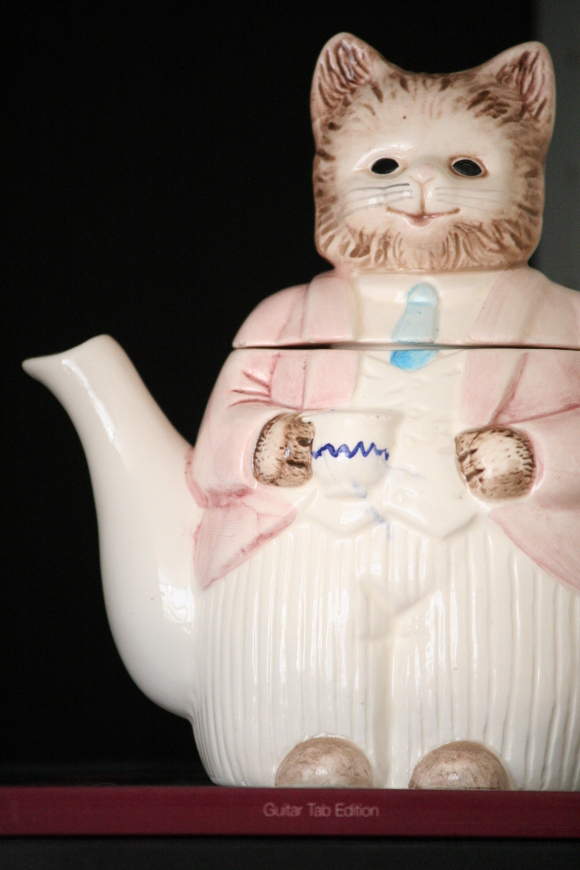 No, do not re-adjust your screen. This is not a vision into the depths of your nightmares, it's just my new cat teapot. And may I add with pride [quickly followed by a hint of shame], I now have a cat teapot collection. A clowder of cat teapots, if you will.
I suppose it all started way back when
Emily
and I visited the Merchants Market for a blogger feature of hers. That's when I spotted my first cat teapot; the little portly
lady-cat teapot
who looks like she rather enjoys sausages. Then the other day I spotted this gentleman-cat teapot in the window of
NCBI Charity Shop
. It was after hours so the shop wasn't open, so the next day I cycled over and scooped up my purchase.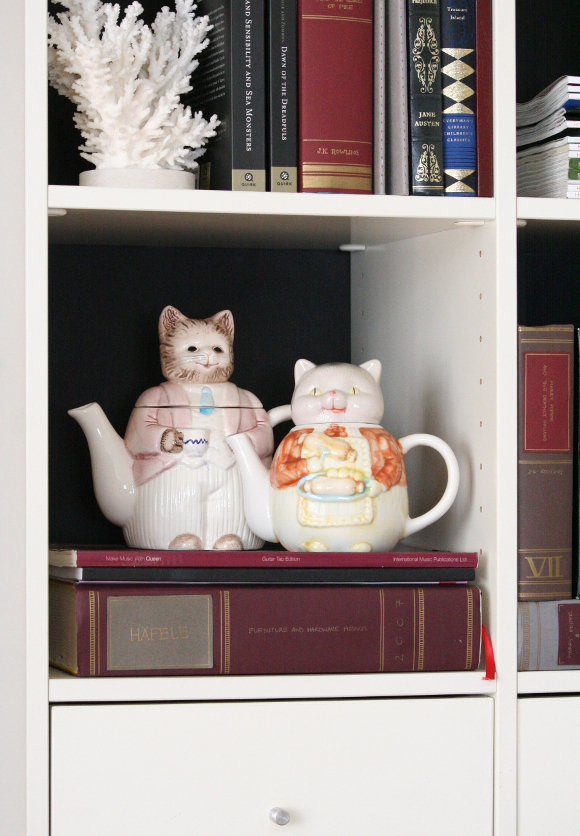 "Do you have cats?", the lady at the till inquired. "Oh I do. I have two kitties", I said. She then looked me up and down with a puzzled look on her face. "You aren't covered in cat fur though". I laughed and I told her my anti-furry-clothes tip …
PRO TIP – run your hand under the tap and using the palm of your hand, begin to brush your clothes. The water on your hand will collect any fur. When your hand stops collecting fur, simply run it under the tap again. Repeat until all the lonely people glitter, I mean fur, is gone. Voila!
I'm not entirely sure where I'm going to keep Mr. and Mrs. Cat Teapot, but I quite like where I styled them on our shelves. Not too bad. And please don't tell me I'm the only one with a porcelain animal collection? Don't leave me hangin'.
xx A