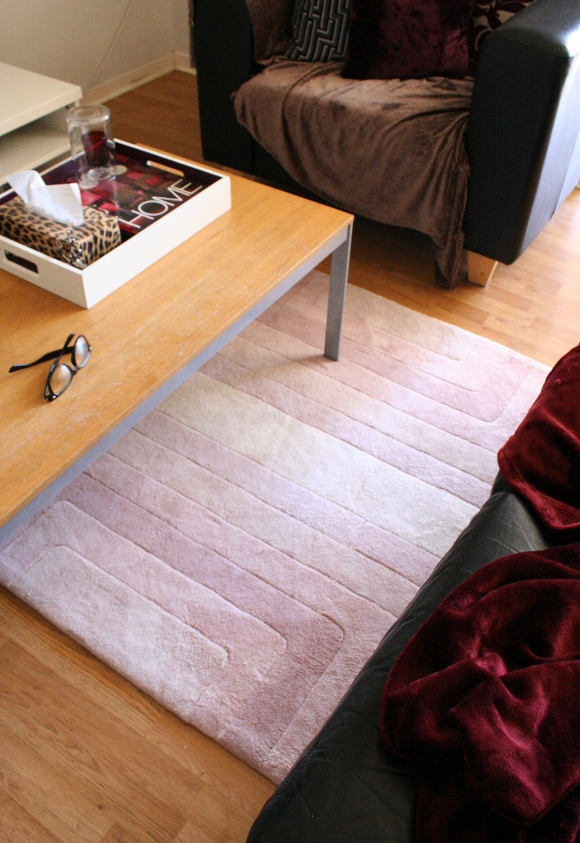 I've had a bumpy relationship with rugs in recent years. Well, really just one rug in particular. We bought an
IKEA Stockholm rug
2 years ago and I thought my life was complete. It was luscious black and white stripes and I hearted it big time.
But then life happened and that rug went completely to shit, so
I repaired it
, sold it last November, and had been on the lookout for a second hand low pile rug since [check out
this post
as to why I went with low pile. You especially should read it if you have kitties].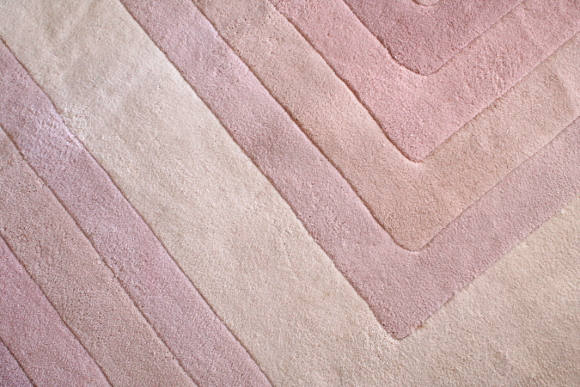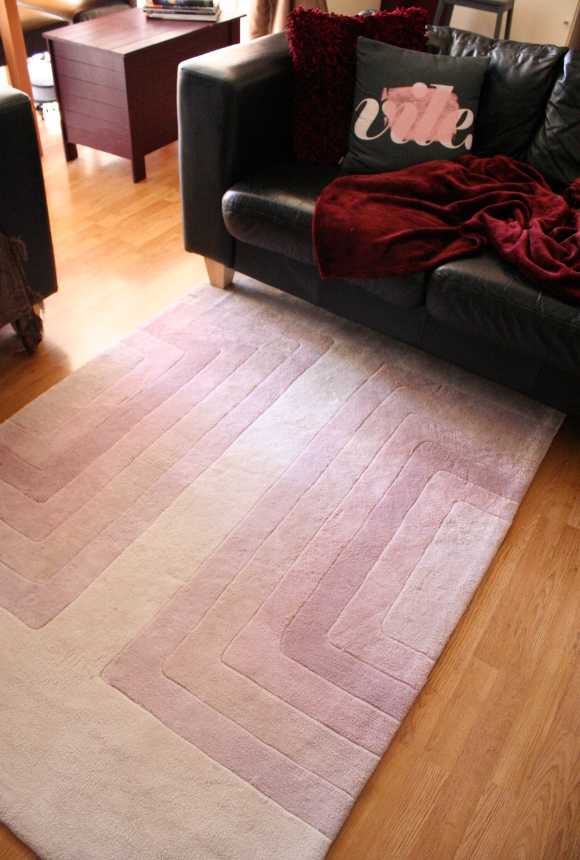 Months passed. I found a couple of rugs on
Adverts.ie
but for one reason or another the sales fell through or the sellers ended up being awkward and I didn't want nothing to do with their rugs.
I was patient. I wanted the right rug and I waited. Perched on my laptop, looking for scraps. Then one day I found this beautiful, geometric, dainty, dusty pink rug, and I found it 19 pages deep on Adverts. And it was priced at 15 euro.
FIF. TEEN. EURO.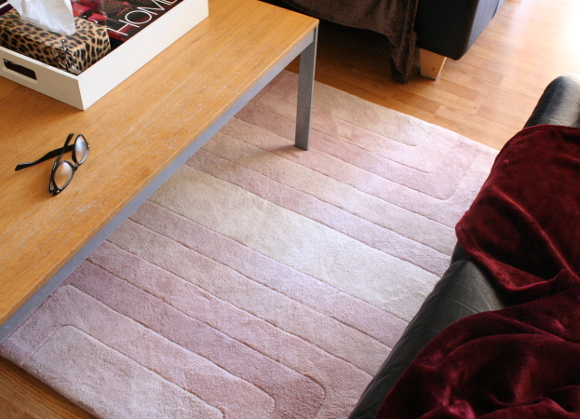 Yes, it needed a serious clean, but I saw its
Christine Dovey
fangirl potential. I arranged to meet the seller on O'Connell Street at 20:00 that night. It was pouring rain and I was frozen, but I lugged that baby home, invested in some heavy duty carpet cleaner [I typically buy eco friendly everything, but I set my beliefs aside to go chemical warfare on a rug. We're going to have our feet / cats directly on it afterall], cleaned that baby and laid it down good with a fine wine in front of the TV.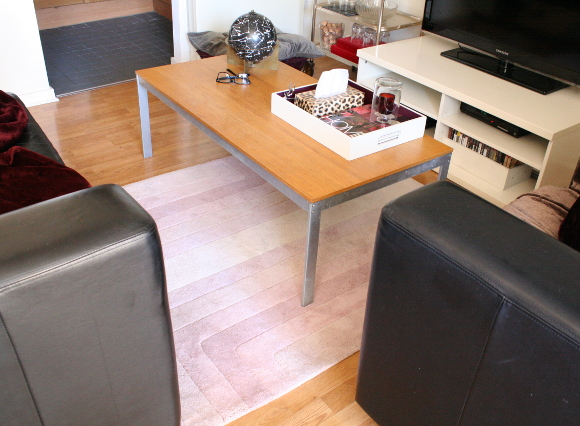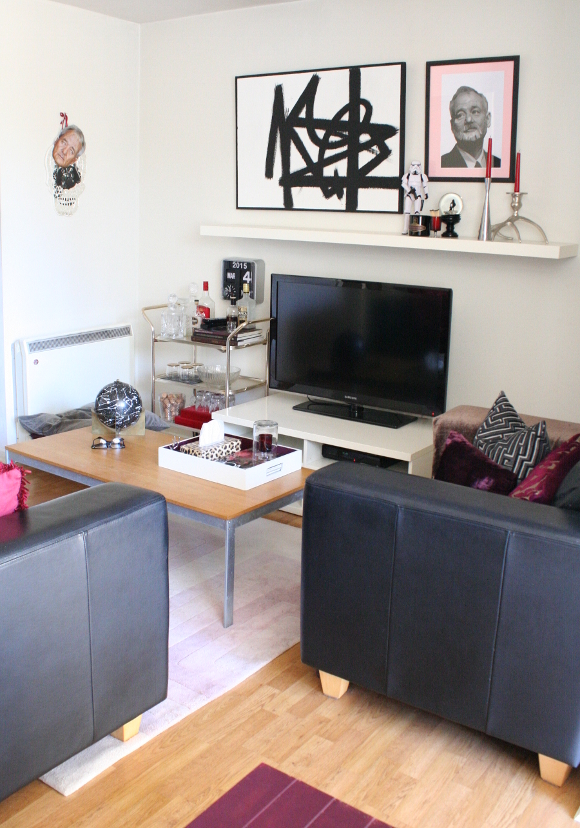 I count myself very lucky that I spied this rug and was able to get my hands on it. It's not technically the correct shape or size for our room, but I am partial to a bit of asymmetry and as we're not in the position to make an investment in a larger rug at the moment, it fits the bill.
It doesn't have any labels on it, so I have no idea what brand – if any – it is from. All I know is it's pink, fabulously fabulous and ties in wonderfully with our Bill above the TV.
"That rug really tied the room together, did it not?"
– Walter Sobchak
I couldn't have said it better myself, Walter.