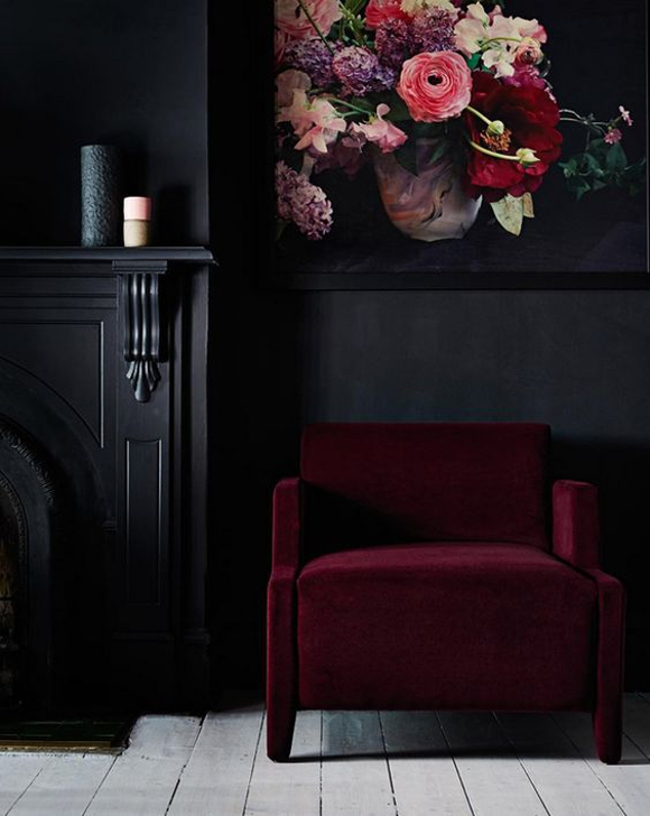 Have you ever had something muddled in your mind for a long time but it's only once someone says it that it clicks in your head and you say to yourself,
YES. That makes total sense to me!
When I read Kimberly of
Swoon Worthy
's blog post about
How to Use Pinterest to Define Your Style
, it clicked with me and I knew it was something I've wanted to figure out for a long time.
It sounds strange as I'm always writing about design, but I've never tried to define my style in words before [actually, I did try once
here
, and I wasn't far off!]. Kimberly's piece is well written and I won't do it much justice by trying to summarise it, but what you do is create a Pinterest board, pin only the images that
really
inspire you, write down the repeating themes, textures and descriptive words and from there try and narrow down [to roughly] three words that define your style. I would urge that you read Kimberly's post as it's much better explained and whatever you do, don't skip ahead and try to guess your words because Kimberly will know and she
will find you
.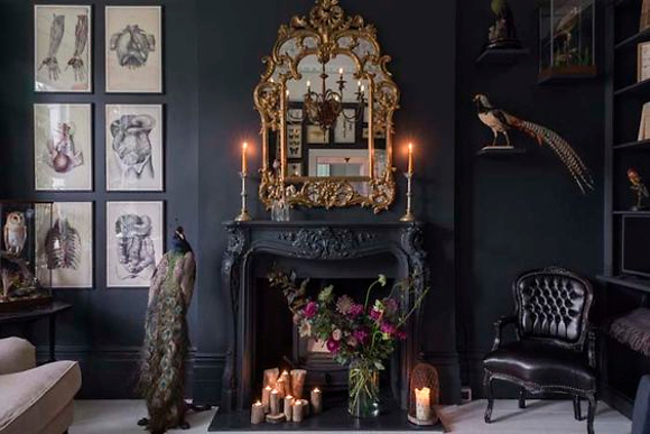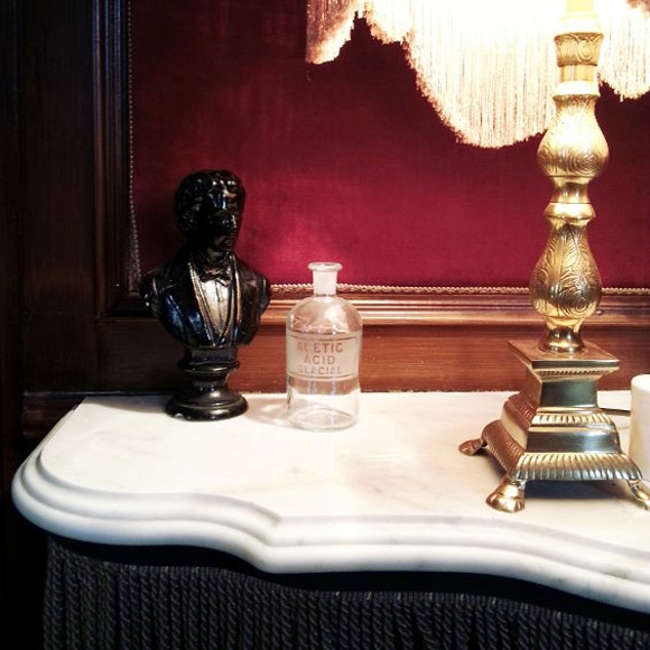 I created
my Pinterest board
and collected my absolute favourite pins. I wasn't so much surprised by the themes, but I was surprised by having to define them. It was like homework! Trying to describe what themes that connected all the images was tough, for me. Here's my long list of words, exactly how I wrote them as they came to me …
Hygge, vampire, velvet, luxurious, texture, dark, jewel tones, warmth, cosy, comfort, ornate, carved, antique, romantic, deep, botanical, floral, candlelight, layers, gold, metals, luxe, strange and unusual, Victorian, history, juxtaposition, berry hues, old, flowers, natural, structured.
From that list, I was able to group my words into three categories after much considering …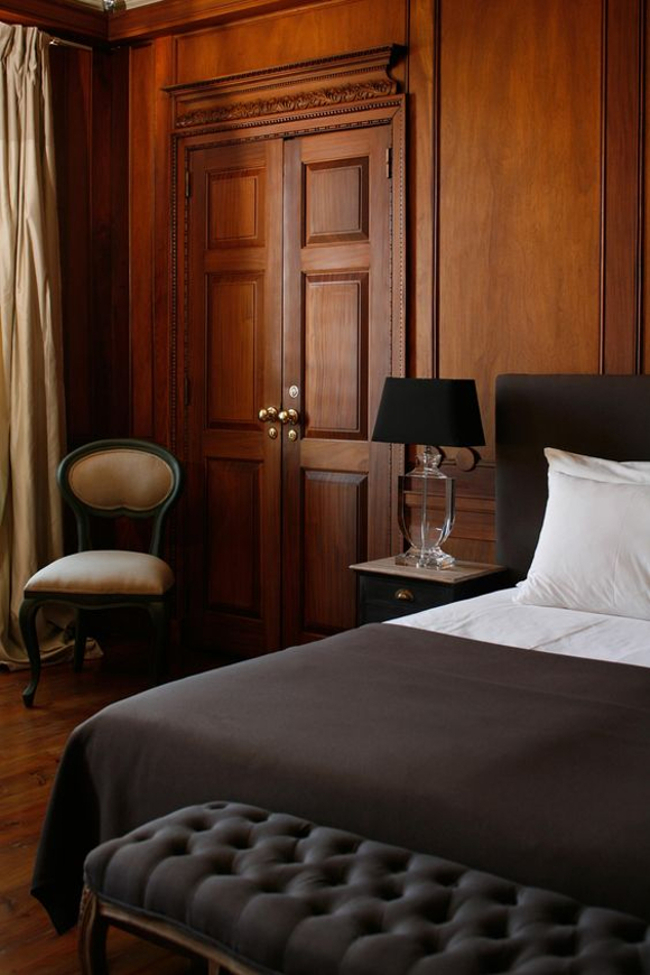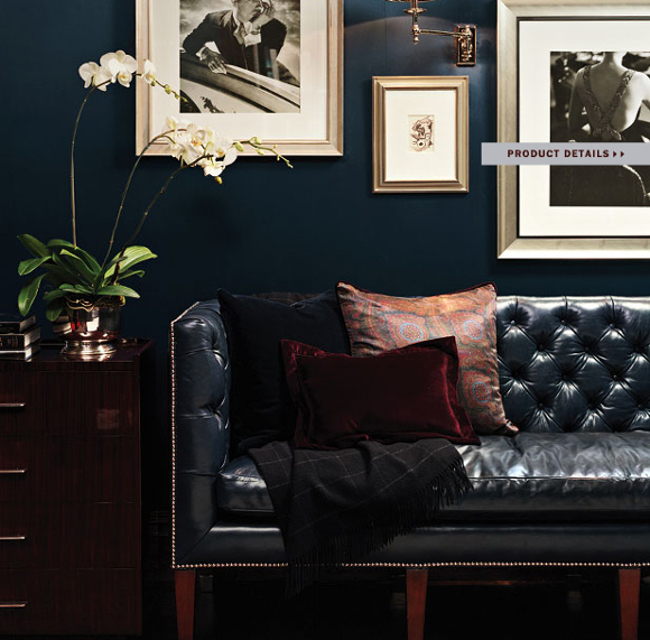 DARK is one of the most obvious words, but it doesn't just mean dark colours and shades, I included it as sometimes I like an ever-so-creepy feeling to design. Keeping you on edge a little. Strange and unusual. But not overwhelmingly. I don't want to scare people off. Just somewhere you feel you can hide away from the world.
ROMANTIC
was a surprising one for me. It sums up my always wanting cosy, hygge and warm interiors. It marries dark and cosy together. I do love very dark interior design, but I distinctly
do not
like stark or cold types of dark. There needs to be texture, depth, layers and a bit of mystery.
LUXE
[or luxurious] was a difficult one for me and it was in fact my WhatsApp Clique that helped me put a word to it. Alongside romantic, I love warmth like candlelight, golds, fireplaces, lights, thoughtful embellishments and considered details. I was intimidated by using that word at first because I immediately thought of
throwing-money-at-things
expensive, but it doesn't mean that at all. My kind of luxe doesn't mean over the top or expensive, just bringing something shiny and warm into a setting. Lifting the darkness just a little.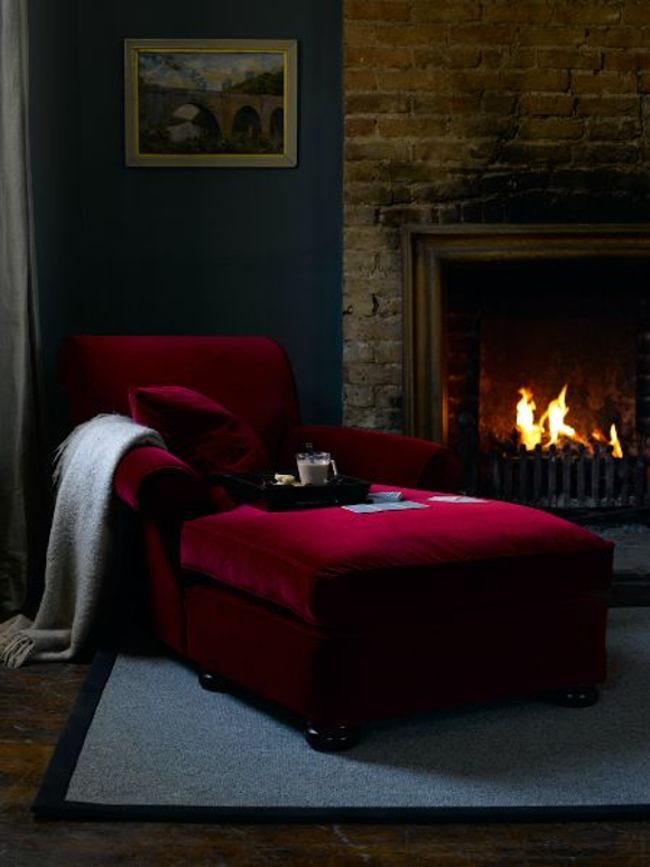 I found this exercise really helpful and as Kimberly mentions, your three words apply to much more than just your interior design sense. I can apply my 3 words to how I like to dress. Setting myself a guideline of three words has already helped when looking at pieces for our home [or pieces of clothes]. I look at it and think, do my three words apply to this? In the past, if I bought something that was wildly outside of what I usually like, more times than not I would return it a couple days later. This way I can constructively and rationally think about buying a piece. It's a simple exercise, but for a person like me who likes themes and sticking to them, it has helped immensely.
Do you know your defining words? Or is this something you'd like to try defining? I thought I knew my words beforehand ['gothic, gothic, gothic'], but I was surprised by how much warmth I want in my home, and in fact need.
Image sources …
1. Image by Heather Nette King
2. Image of Kempshott Road
3. Image of Peruke & Periwig
4. Image of Palacio Ramalhete Hotel
5. Image originally via Ralph Lauren Home [no longer present on site]
6. Image originally via sofa.com [no longer present on site]