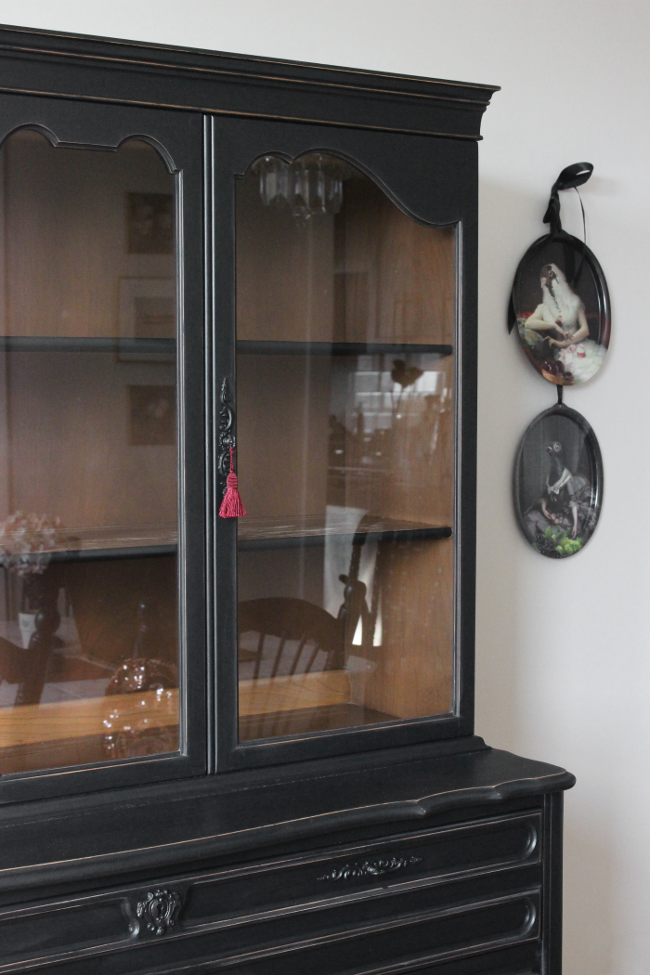 I really need to update some more pieces of furniture in our home because I am SOOOOOOO happy with how our dining room hutch turned out.
I wanted a display hutch for our dining room ahead of the One Room Challenge so I started looking online months ago because I knew that, especially when you're looking for something specific secondhand, you need a huge head start as it most likely will not be something you will find in a week or two. Once again, Kijiji did not disappoint. I found this hutch advertised online and I loved the shape of it. The fancy little details are what really got me and I knew that while it didn't look great as it was, it was a very sturdy piece and with a bit of paint and care, I could have it looking beautiful. A few phone calls later, the dresser was ours for just $30 [it was listed at $40, but I practiced my substandard bargaining and managed to get $10 off 💃].
I once again enlisted in GoFor's help to collect and deliver the dresser [and help carry it up the stairs] and that afternoon it was in our dining room just waiting for the One Room Challenge to happen.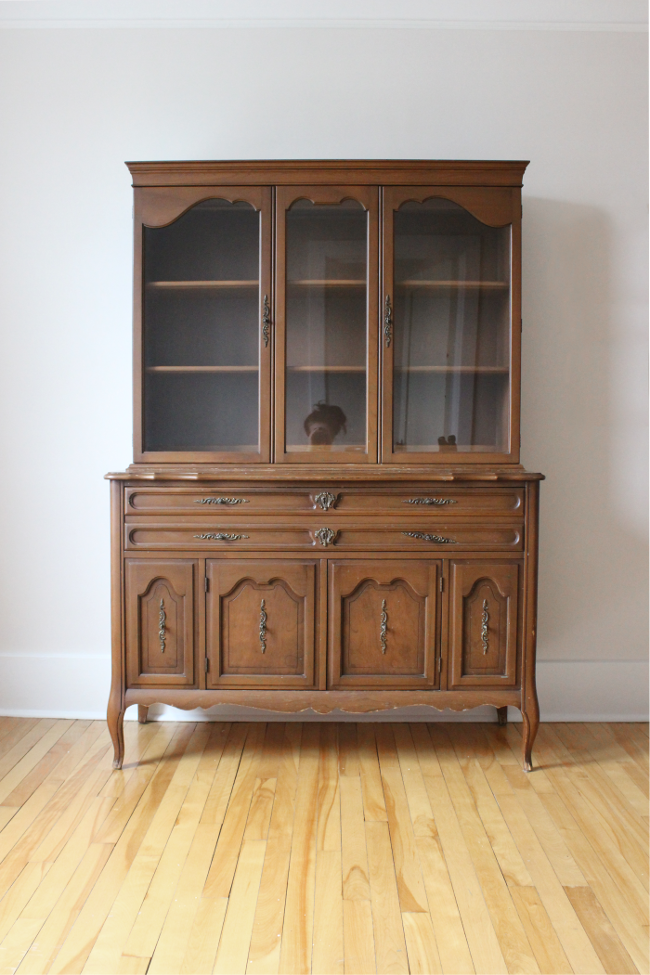 Giant lopsided SAHM hair making a special appearance. Haiii!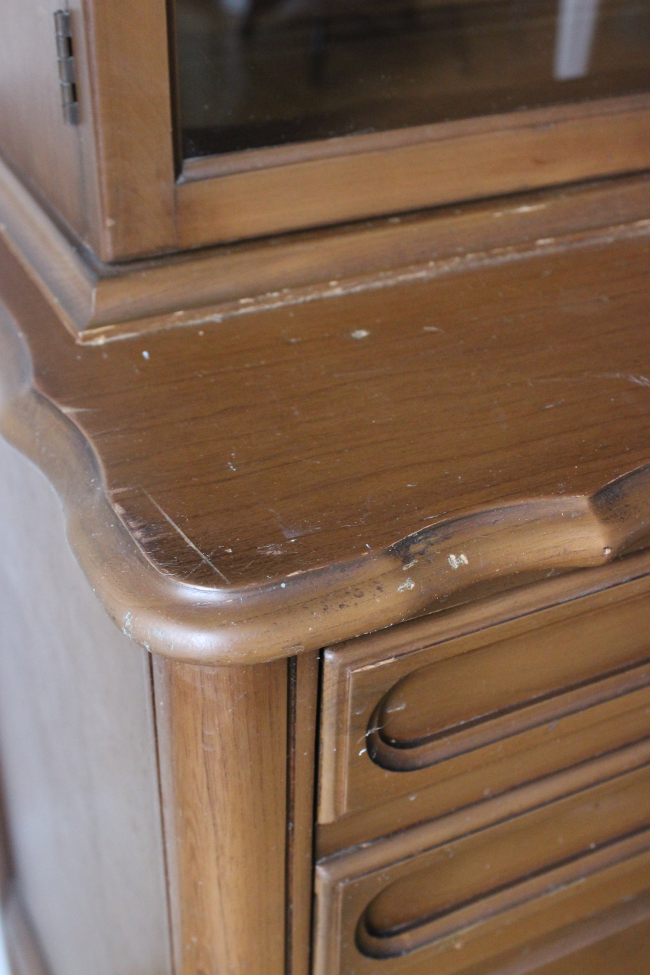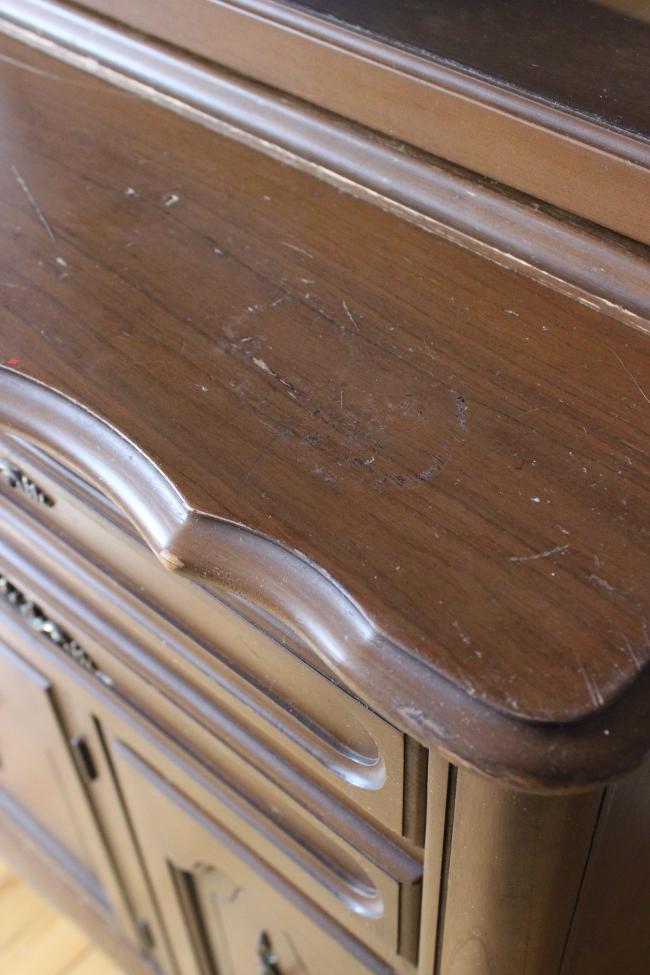 I knew from the condition and finish of the hutch that it was a perfect piece to be updated with paint. There's nothing I hate more than seeing a beautiful piece of furniture with beautiful wood being mauled by paint. The worst ever; mahogany. Or really beautiful antiques. This hutch was neither of those so I knew I was perfect for paint.
One of the first options that came to mind was to paint it black. But I didn't want it to be overwhelmingly black, so I thought about lightly distressing it along its many edges.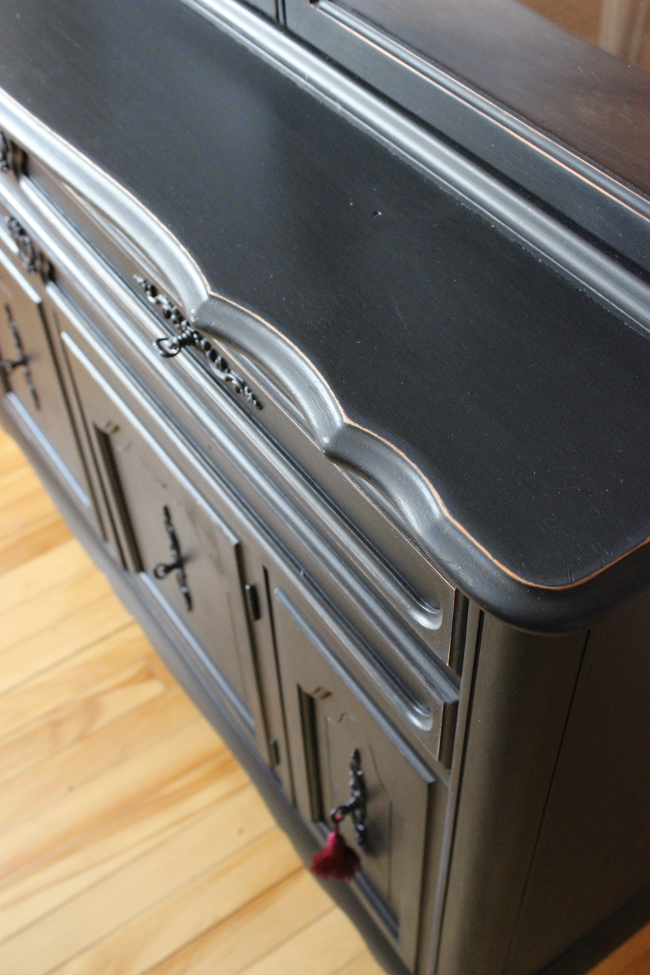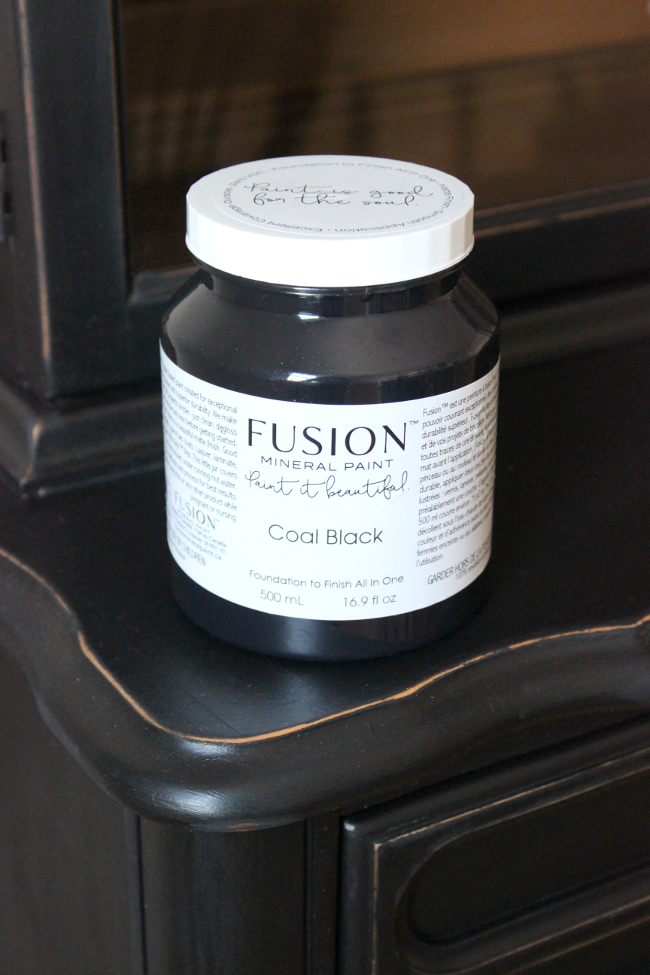 I had heard of the Canadian brand of Fusion Mineral Paint a few times since moving here, so I checked out lots of their customer projects and reviews. I loved the finish it gave and was convinced by all the reviews of their paint so I looked up our local stockist. I headed to Blue Bird Upcycle here in Ottawa and picked up a pot of Fusion Mineral Paint's Coal Black.
I followed Erin's advice for preparing the hutch, then painted two coats of Coal Black over the entire piece. I let it dry overnight then the next day I started distressing it with a piece of wet coarse sandpaper. It was looking so good that I distressed the entire thing in one sitting. It did take me about 3 hours [those curves around the glass were tough], but it immediately looking lovelier and lovelier is what kept me going.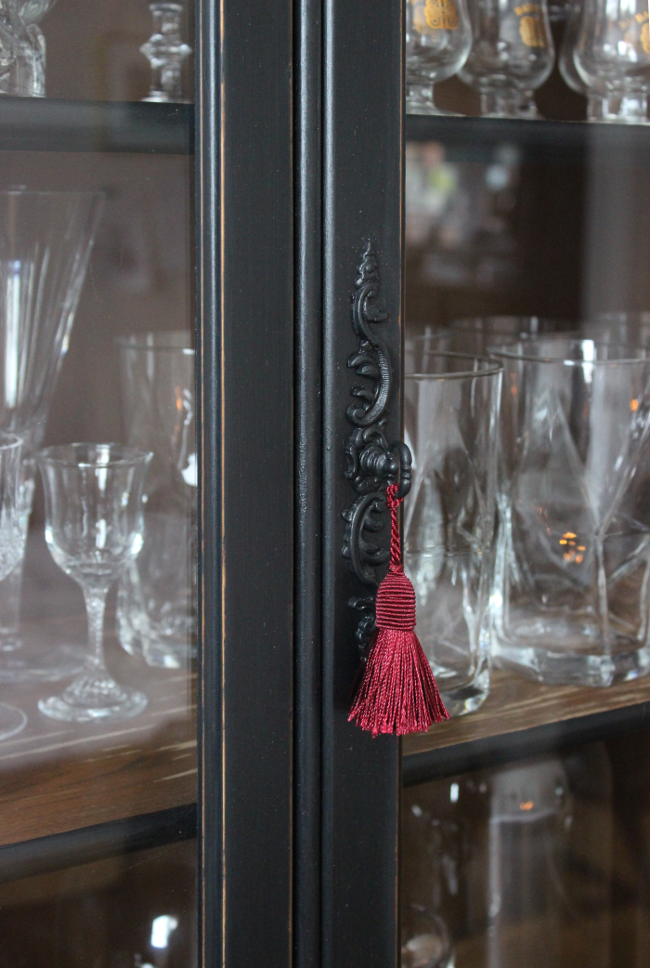 I had thought about replacing the hardware, but to be honest I liked the idea of the hardware taking a back seat. I really liked the shape of the existing hardware but it had seen better days and didn't have a great finish, so I decided to paint over it all. I also never came to a decision about what to do with the inside of the hutch, so I left it untouched. I painted the edge of the shelves to make them stand out a bit more, but other than that, I did nothing. I kind of like leaving the original wood [or 'wood'] finish inside the hutch. I think it warms it up a bit and makes it seem less harsh against all the black.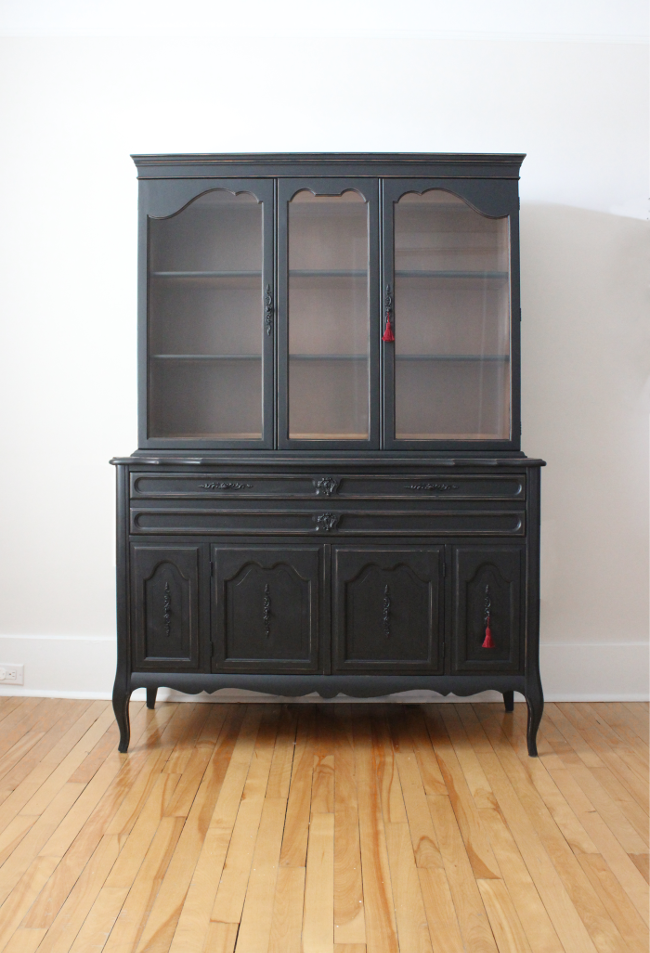 I really can't wait to style our hutch properly and share it with the rest of the room for my One Room Challenge because our hutch looks so much better when you see it as part of the room. Not long now!