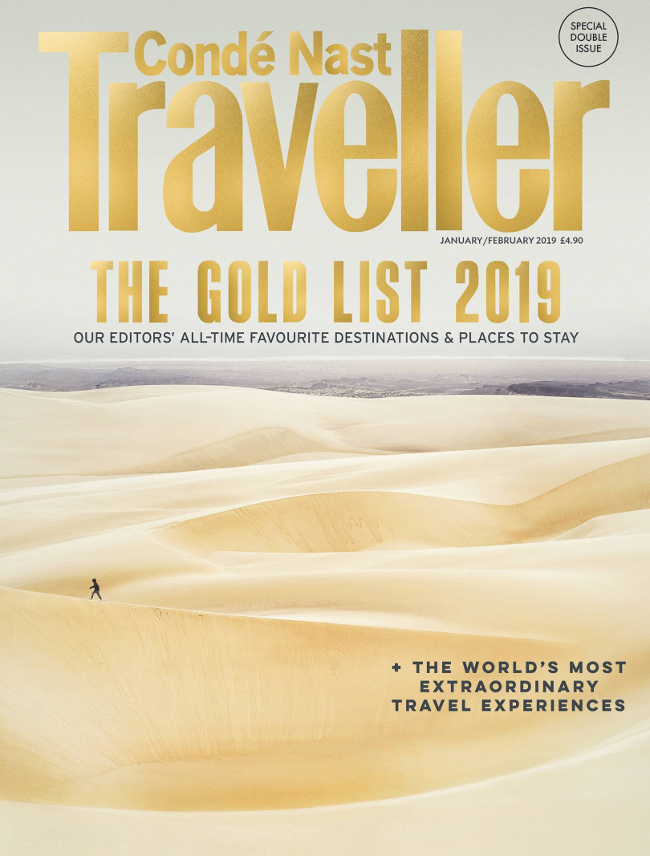 If you pick up a copy of the new Conde Nast Traveller's magazine about The Gold List 2019, you'll find my photo of the gold bathroom sink from the Nobu Shoreditch Hotel in London from when the #NetflixStreamTeam visited London in September 2017.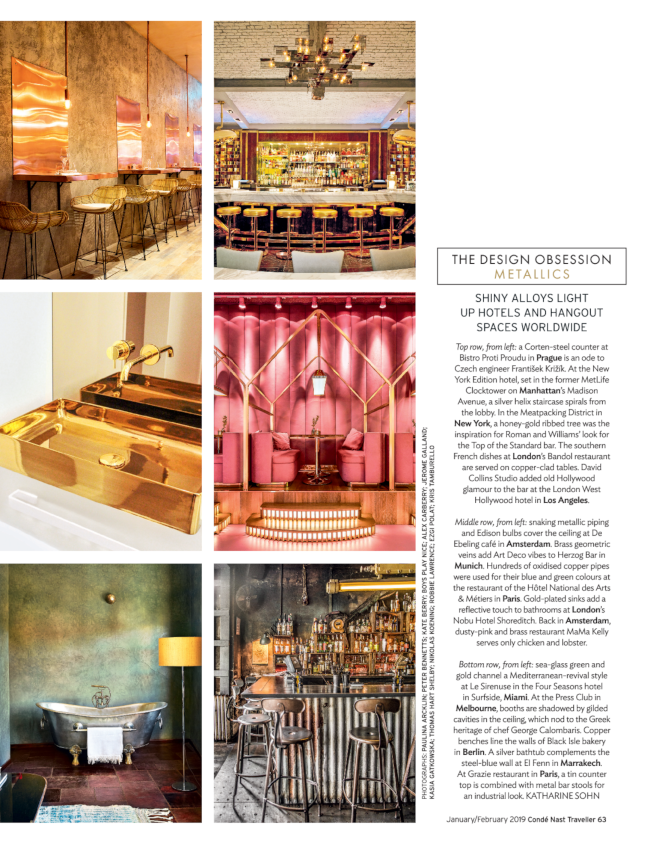 It's a fantastically glamorous issue and I'm reminded of 1) how lucky I was to be invited to London and to have had the opportunity to stay in the Nobu Hotel Shoreditch in the first place, and b) to have my photo included in this decadent travel roundup! You can pick up the current issue in all good newsstands [in the UK only, I believe] or you can purchase a copy of the online version here.
Thank you again Conde Nast Traveller for wanting to include my little picture!