I remember the day I decided to paint our thrifted leather chair from The Salvation Army. It was about 35°C when I started, and ended up being around 43°C when I finished. I was a hot mess to put it mildly, but it was so worth it.
In my original post about painting our leather chair with Fusion Mineral Paint, I promised to share my honest opinion of how well [or not-so-well] it held up six months later.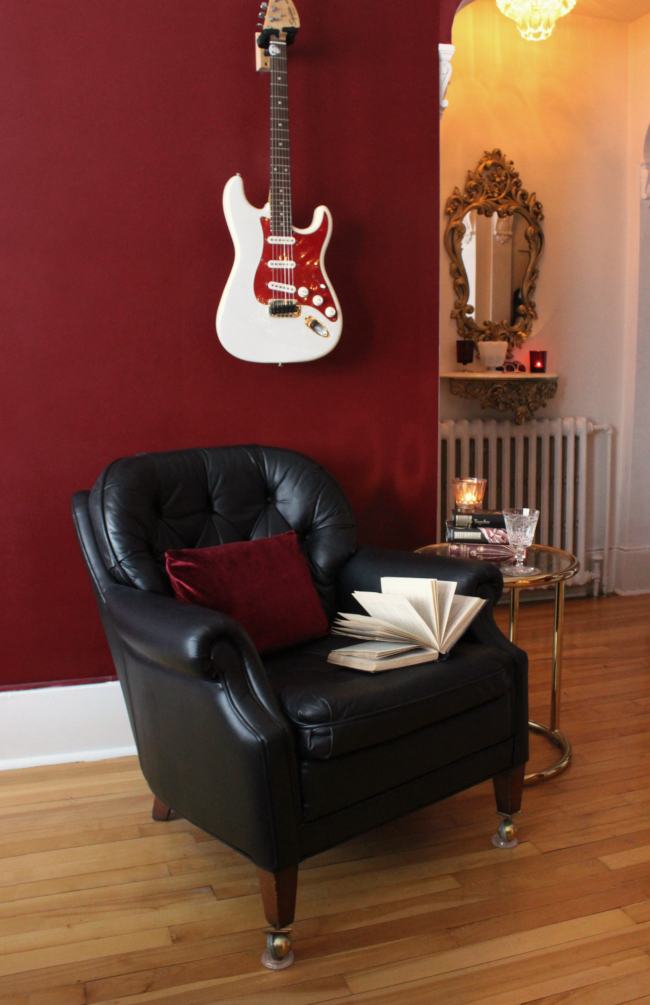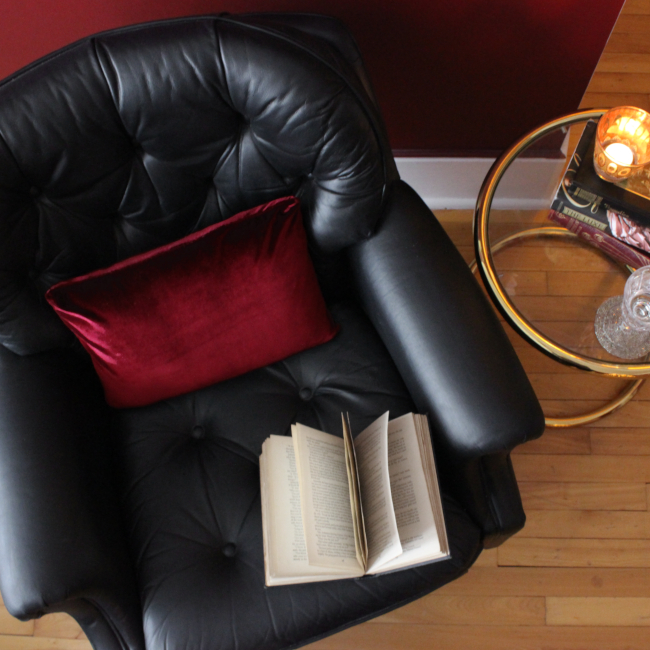 Simply put, it's exactly the same as the day I painted it. No word of a lie. Not a scratch, no peeling, no scuffs, and no fading whatsoever. We've used our black leather chair every day since and it hasn't shown any wear. It's lasted through a harsh, humid summer and has since experienced a dry, cold winter. While it hasn't been in the direct 48°C peak this summer nor the -40°C winter winds, inside our apartment has experienced the difference of high humidity then very dry, static-y air.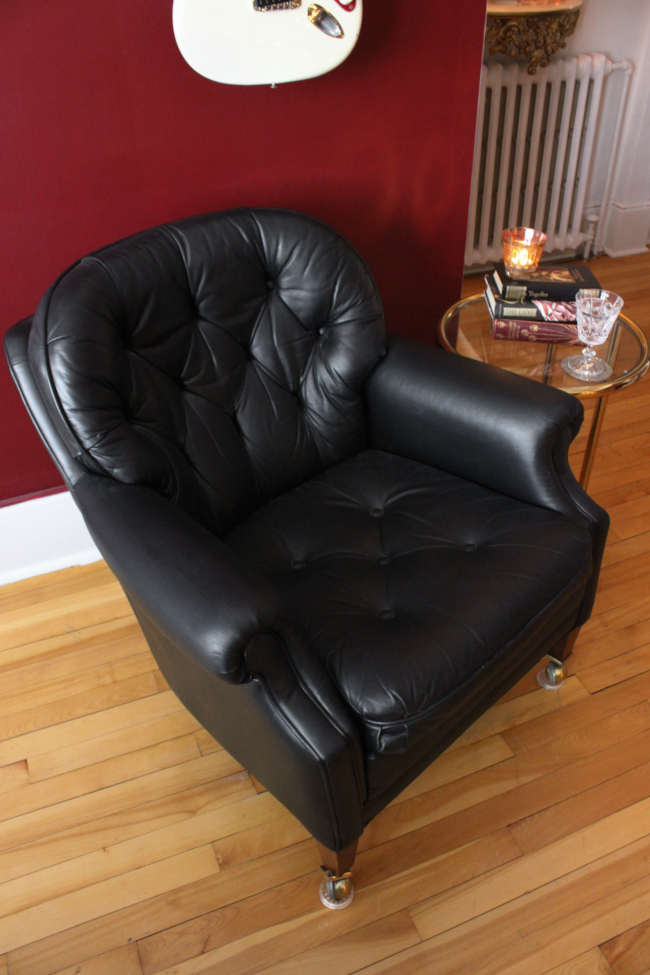 I think it's safe to say we've put our Fusion Mineral Paint-ed chair through some pretty rigorous testing and has come out the other side perfect. Did I mention we also have a toddler? It has also survived her climbing, curious, energetic hands and thrashing limbs.
I would not hesitate to recommend using Fusion Mineral Paint on leather. Especially something that would get so much physical wear like a piece of furniture. I could not have hoped for it to work out more perfectly. It's where I blog from the most and even where I'm sitting right now as I type.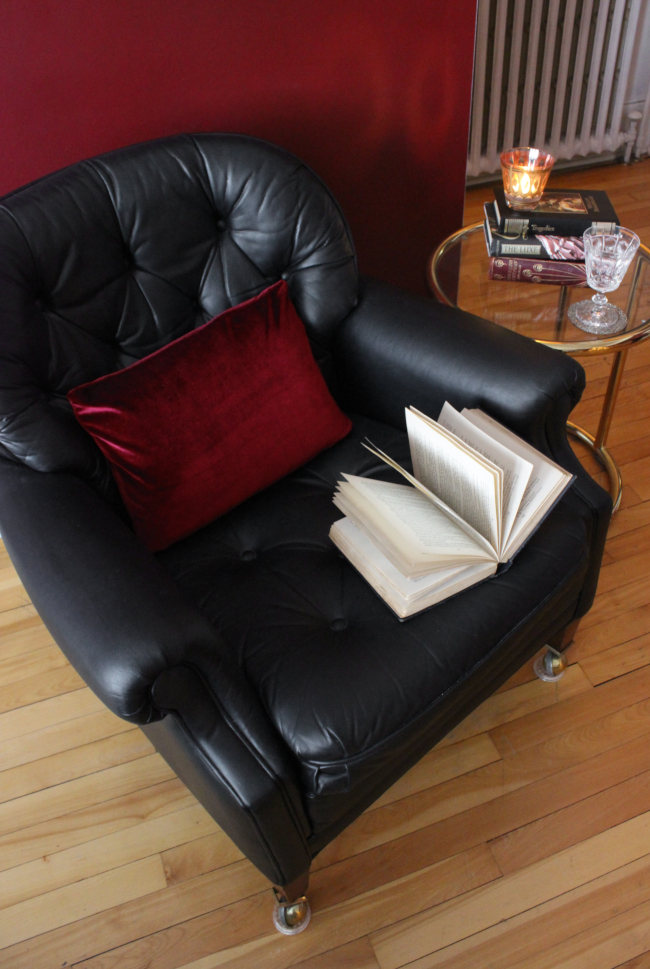 Also featured in this post – secondhand baroque style mirror and console, how to mattify gloss paint.
DISCLOSURE – while this post is not sponsored, I did receive this paint free of charge from Fusion Mineral Paint in exchange for a blog post. I only work with brands that I like and of course, think you will too. Thank you for supporting the companies that support The Interior DIYer.