Pretty much the moment I shared the stairs I made for our Lower Town Dollhouse last week, I received 20 messages in shrill voices wanting to know M O A R about the tiny little cat portrait seen at the bottom of the stairs.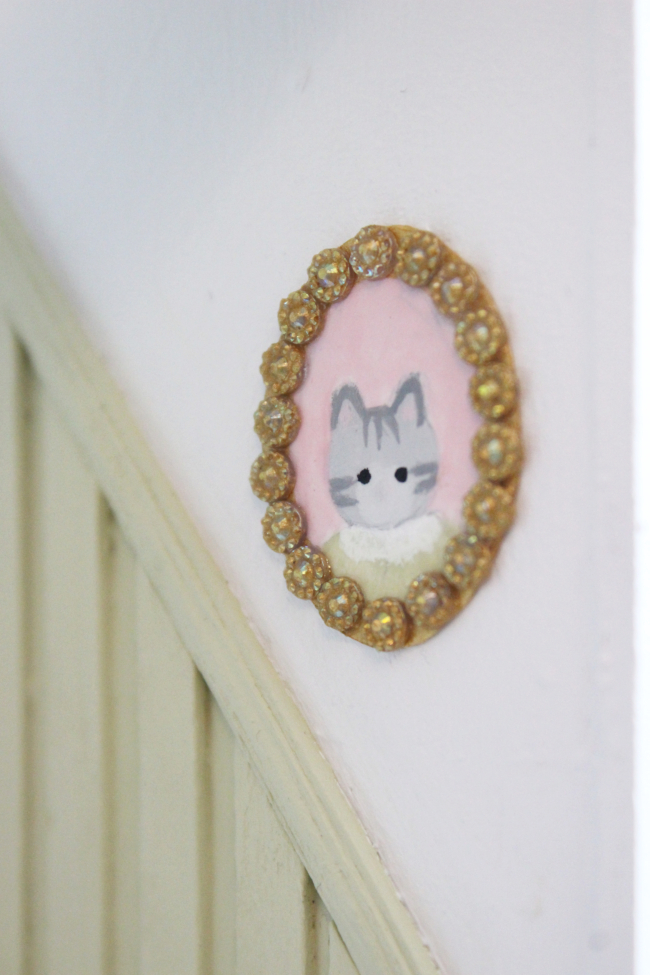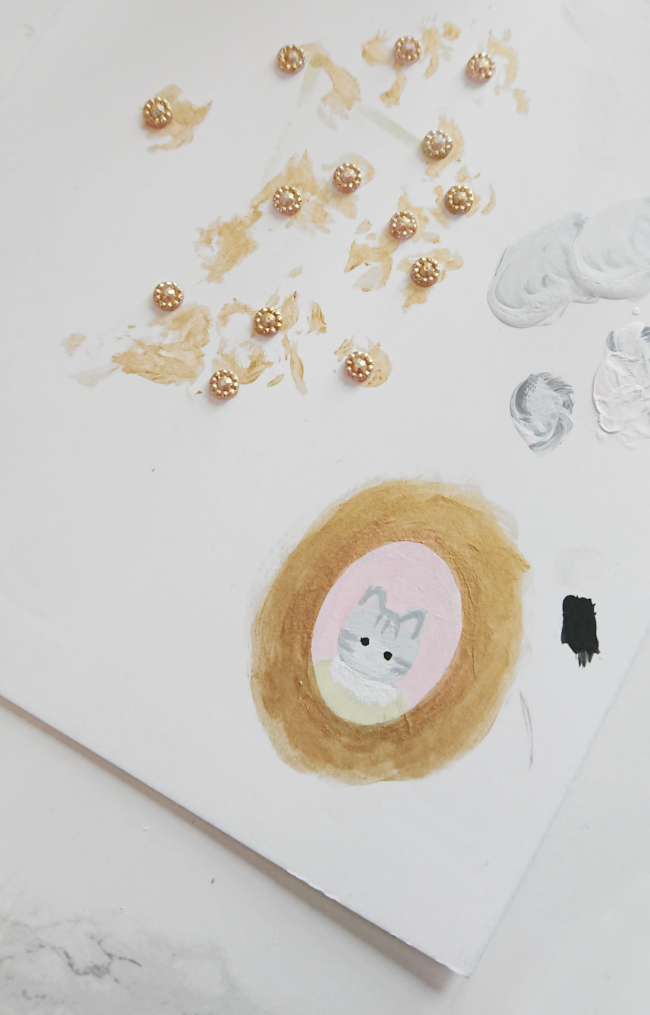 I took a few photos while I was making it, so I figured it might be something 4 people might be interested in seeing so here it is!
It was really straight forward; I painted a tiny kitty portrait on some thin, white cardboard, then painted around the portrait using gold paint and cut out the tiny oval. I had some tiny random coloured jewels [that I bought from Dollarama to use on my nails sometimes] that I painted in the same gold and glued them into place.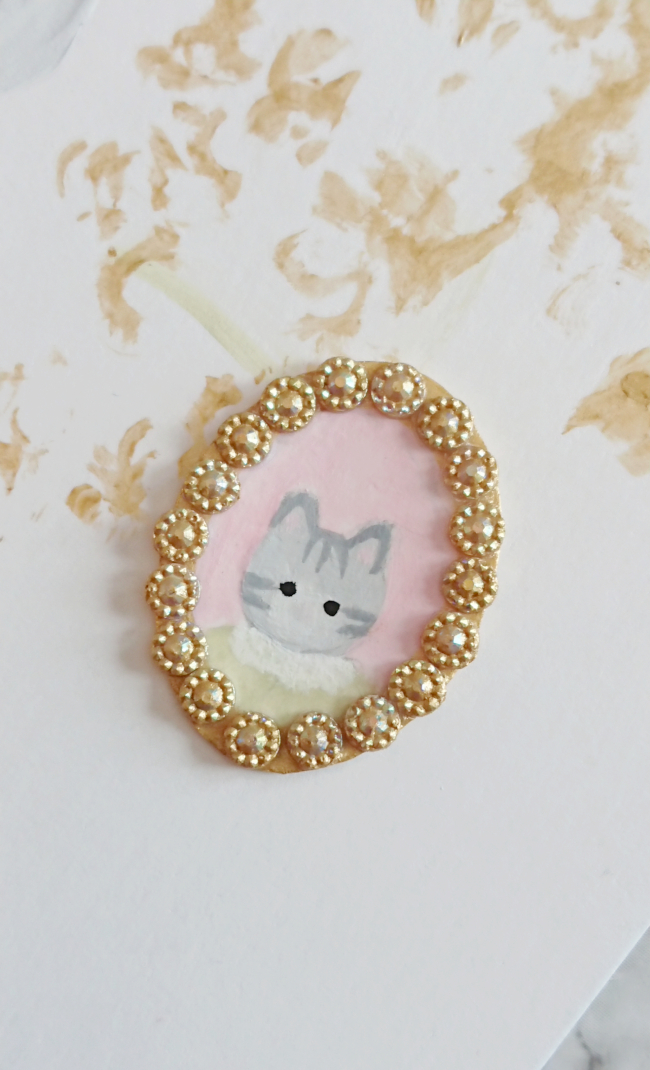 Then I over-thought how I'd mount the tiny portrait to the wall; do I use a tiny nail? Do I braid some string and secure it to the back of the portrait? Or do I create a tiny picture rail to hang it from? But then I committed to the idea of gluing it in place. If Cora grows out tiny kitty portraits then I'll just shiv it off the wall. One less thing to over-think!