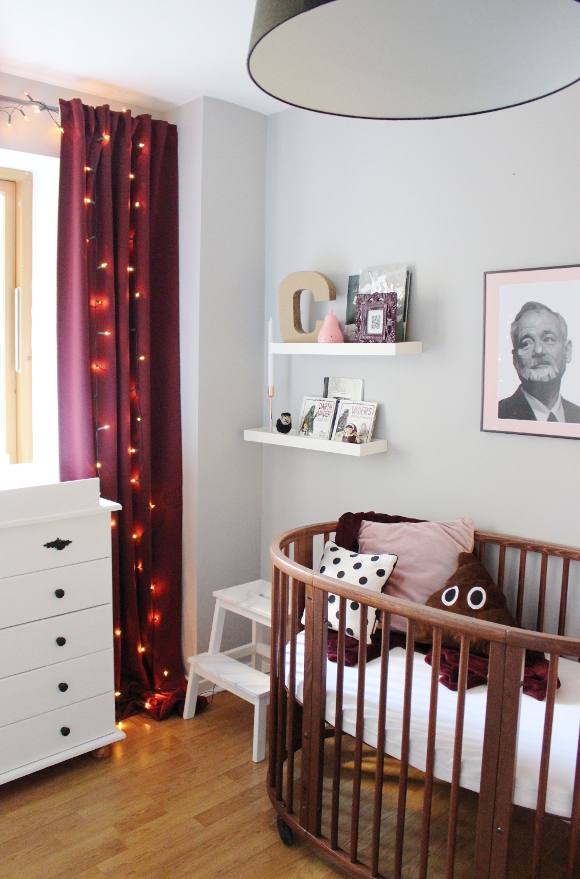 When I was putting together ideas for the nursery, one of the main pieces we needed was a crib. Cora's room is quite small and whatever crib we picked would be a big deal, so I wanted to make sure it was something we really loved before getting one. We went to a lot of stores and looked at a lot of cribs, but my gut feeling was to see if we could find a secondhand crib. I wrote about it more in my
Nearly New Wood Challenge
a couple of years ago; how for the most part I'm not too keen on buying brand new furniture, especially wood.
I spent a few days looking through the cribs available on
Adverts.ie
and that's when I spotted a secondhand
Stokke Sleepi crib
in walnut. It was so different to any other crib we had seen that it immediately gave me heart-eye emojis. Before I replied to the ad I looked up more information on the Stokke Sleepi crib and my doubts were drowned out pretty much by how incredible it is.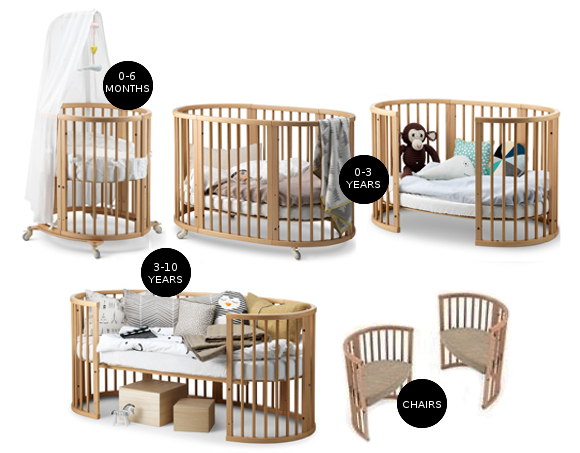 A couple of text messages later and a thorough cleaning, Cora's new [to us] crib was home. We didn't use the mini crib as it didn't fit in our equally small bedroom. I don't know if we'll end up using the bed until Cora is 10 [though it's a nice idea to not have to buy her a bed for 10 years], but being able to use the end pieces of the cot as chairs? Game changer. "Look how much use we can get out of it!" Robert didn't need too much convincing TBH.
We paid €200 for our secondhand Stokke Sleepi crib which was €20 over our budget. I didn't have a problem going over budget as I thought it was just too good to pass on. It came with newborn and toddler conversion kits which if bought new, including kits it would altogether cost us over €1,000. That's not why we bought it though. It's a gorgeous solid walnut bed [and it looks like Stokke no longer sell it in walnut] with simple lines and a killer shape. And even better, for my conscious at least; it didn't cost the earth.
To find out more, you can check out my Nearly New Challenge and Nearly New Wood Challenge.