Quite a while ago I realised I've never shown proper 'before' photos of our apartment. We moved in exactly 7 and a half years ago to our apartment which was a typical Dublin apartment. It wasn't well looked after, but that reflected more on the previous tenants than our landlord [who lives abroad and used an agent to lease the apartment on his behalf, so he never saw the apartment between the time they left and when he visited 2 years ago]. With our moving date fast approaching, I thought it would be fun to share the photos I took of our apartment the day we moved in.
Please keep in mind I took these photos before I even had the notion of a blog in mind, so they're not great photos. They're not taken from the best angles nor did I step back far enough to get proper pictures of the rooms and I didn't even understand how to shoot brighter pictures, but still, you get an idea of what our apartment was like roughly 1,000 projects ago 🙂 …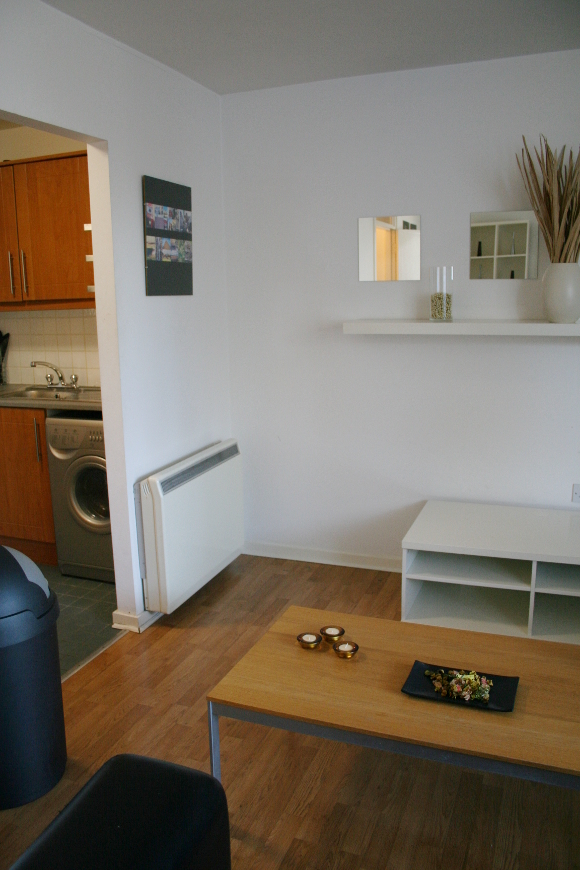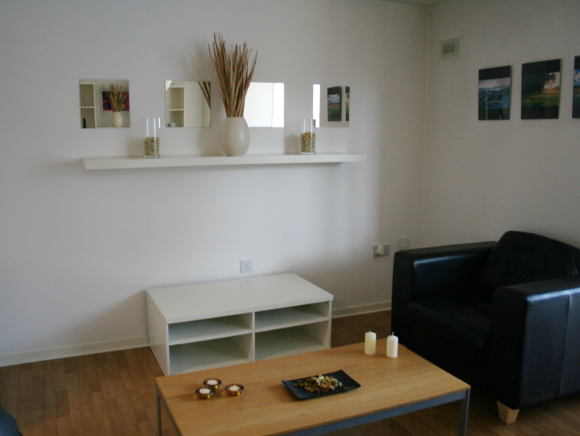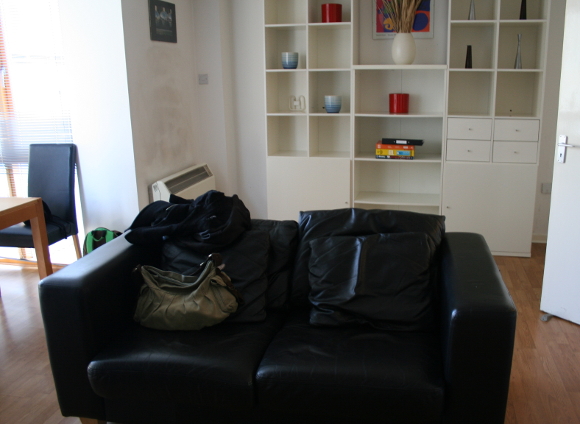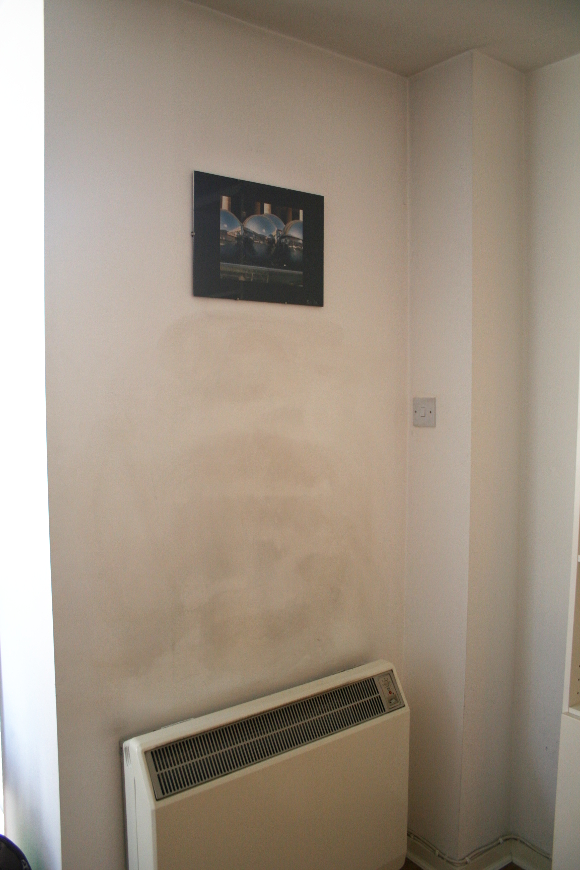 I was lucky enough to capture this photo of one of our many storage heaters in its natural habitat.
For a long time I kept the apartment the way it was, until I slowly realised it's okay to put the artwork and knick-knacks away. Then I crept in and repainted. And then chose bolder paints. And started to repair stuff. And then I started [carefully] dismantling stuff and packing them away and making the apartment a bit more homely.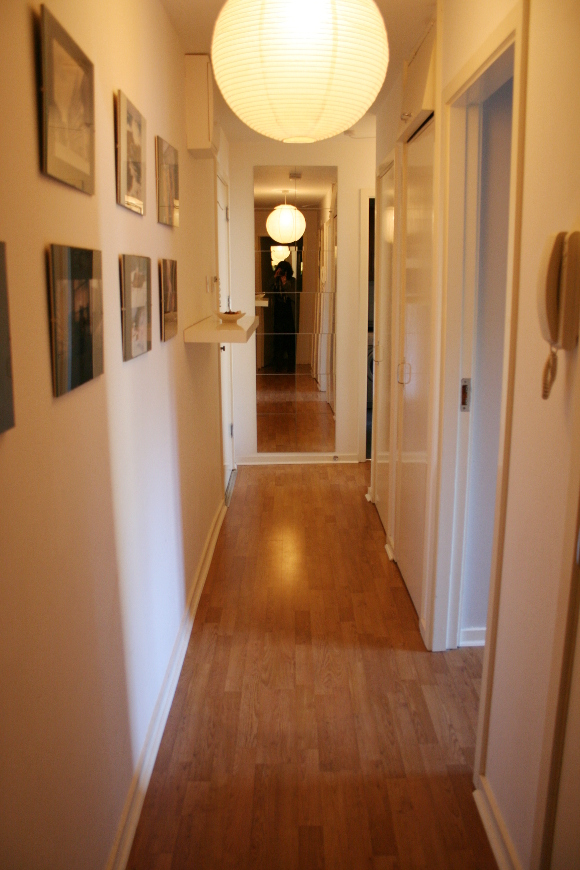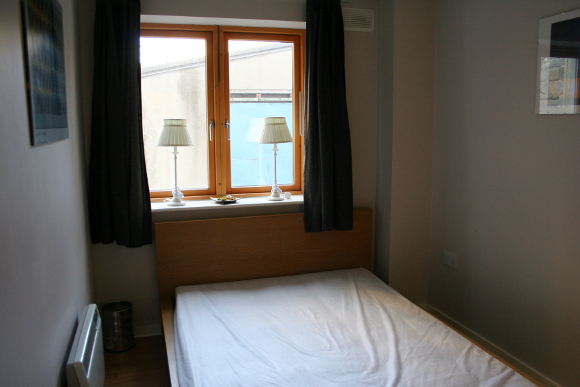 Just one photo of the hall and one of the then spare bedroom. It's so strange seeing Cora's room with a double bed in it – I've gotten used to it being her nursery. Both of those lamps on the window sill were broken so I brought them to the electrical recycling center soon after moving in.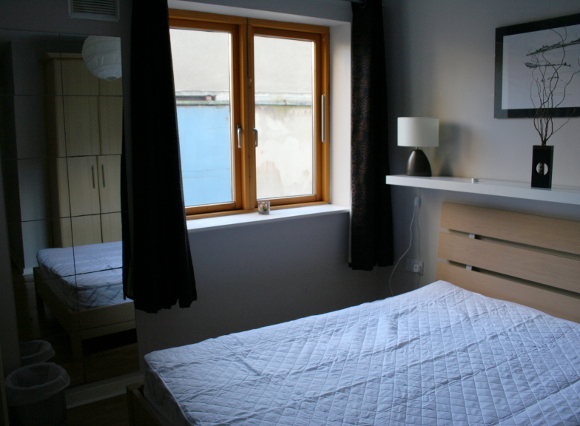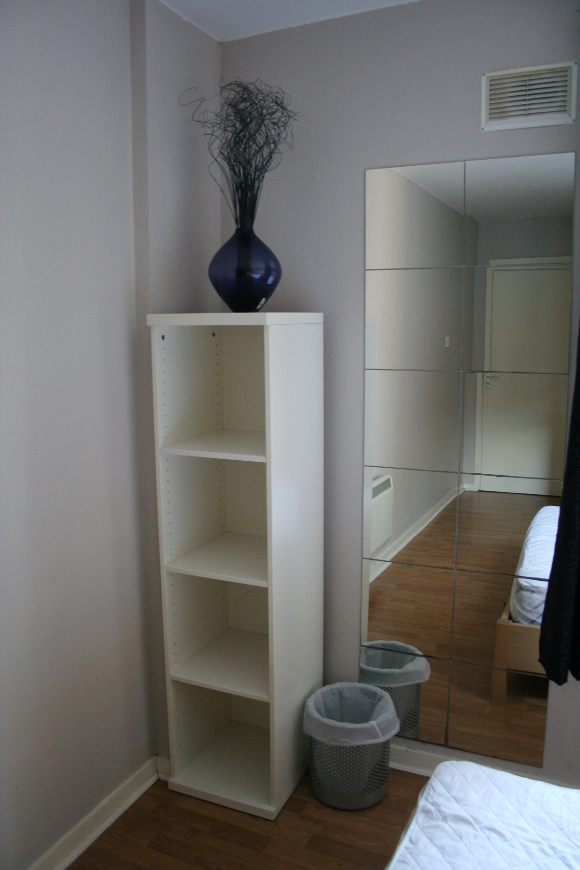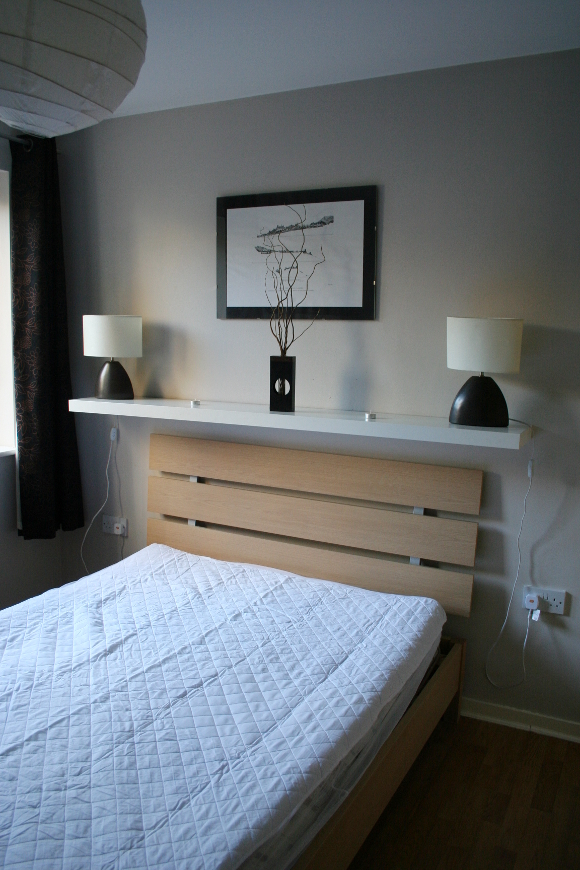 Our bedroom. Those lamps were broken as well. There was a bit of a broken theme going.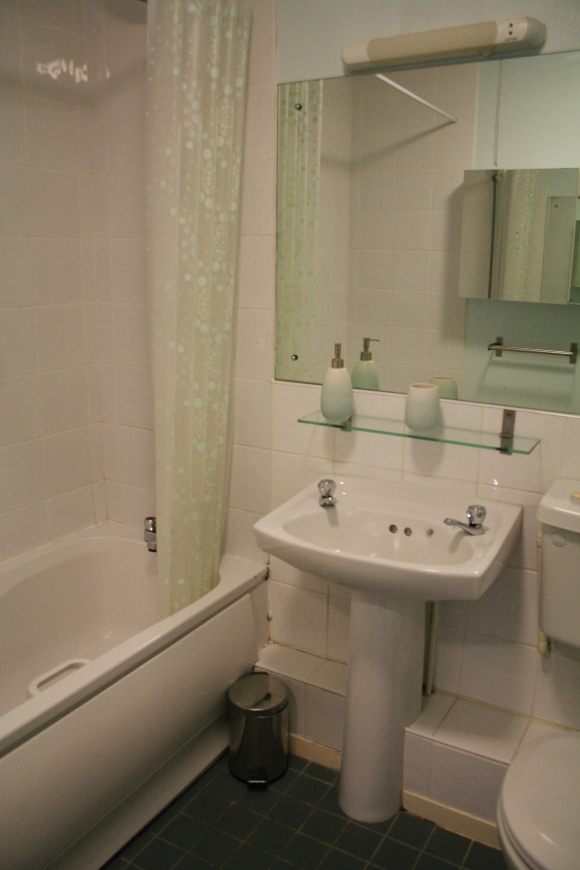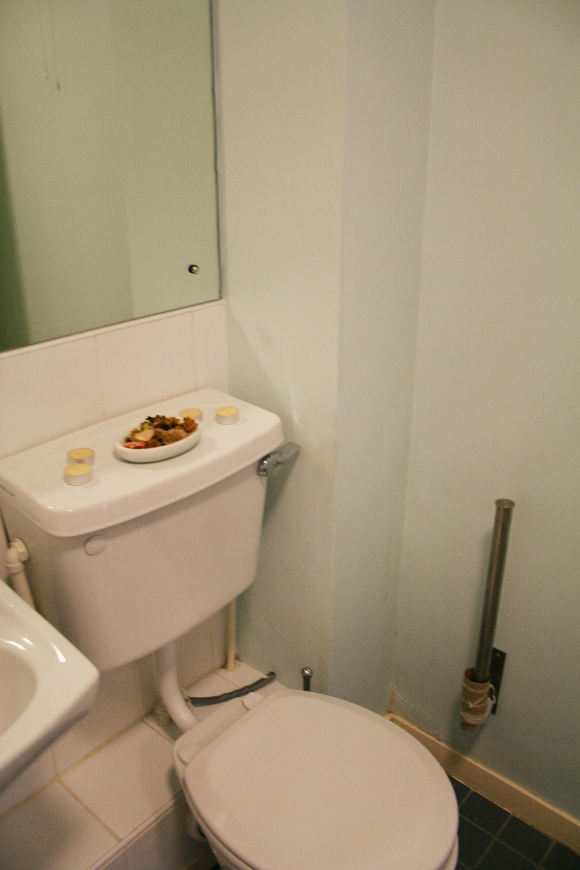 And last but not least, the bathroom. It needed some special help as whoever painted it before us hadn't used bathroom-appropriate paint and the walls were patchy from the moisture. The colour on the walls wasn't too bad, but in combination with the flickering yellowed bathroom light, it felt like we were in a horror movie. I later painted it in a less murdery shade of grey and in a mid-sheen paint to help combat the sweaty walls.
I also managed to buy toilet paper. And I'll make sure to leave the next family an actual entire roll when we leave.
I really can't believe how much work went into bringing our apartment back to a good place. There were many projects and repairs, but I loved doing every one of them. So many projects that it fuelled a blog! As much as it may sound like I don't like our apartment, it's been a huge part of our lives. Robert and I moved in when we were 23 and 24 years old. We graduated college together while living here. We got engaged, we got married, we traveled the world and we had Cora. I've been offered many design opportunities from sharing projects that happened around our apartment. Even though it has a lot of downsides [you can't shower for more than 10 minutes, the water pump is so loud it wakes our neighbours and you can't turn the radio on if the hall light is on at the same time], it's still been such a big part of our lives. We'll be sad to leave, but at the same time, I do feel proud to be leaving it in a happier condition for the next family to enjoy.
To see what our apartment looks like now, check out my
home tour tab
!