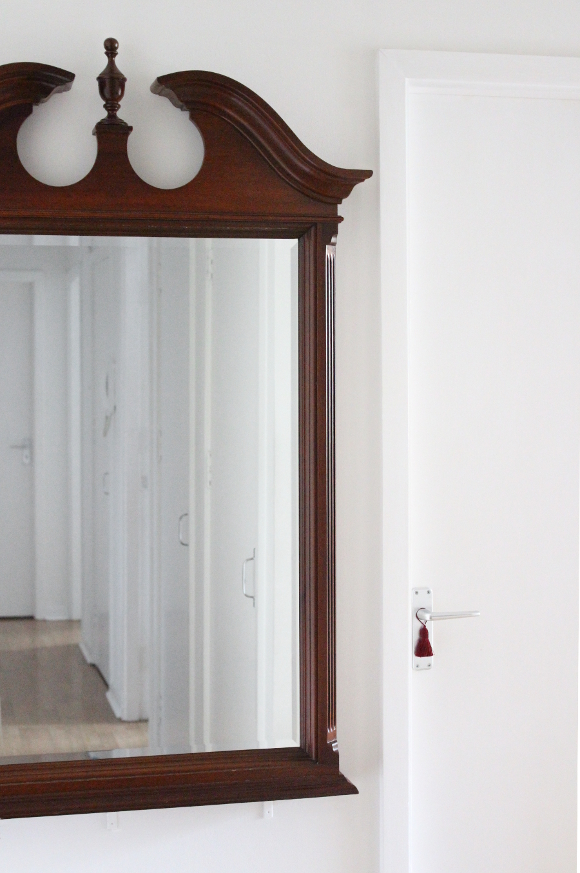 About a year and a half ago my parents gave us their
mahogany mirror
for safe keeping. Unfortunately, it went to waste for a long time and sat wrapped in the corner of our bedroom [as seen in
this blog post
] that is, until last week!
I had every intention to hang up said beautiful mirror, but I wasn't sure exactly where to hang it. For a long time I thought about hanging it in our room, but I wasn't 100% certain so it continued to sit. It finally dawned on me to hang it at the end of our hallway behind the front door. It was the perfect space for it! Long before we moved in our landlord stuck a cluster of IKEA mirrors to the wall behind the front door. They definitely were a functional addition to the hallway, but their charm had well and truly warn off in recent years. At the very least, they were impossible to keep clean.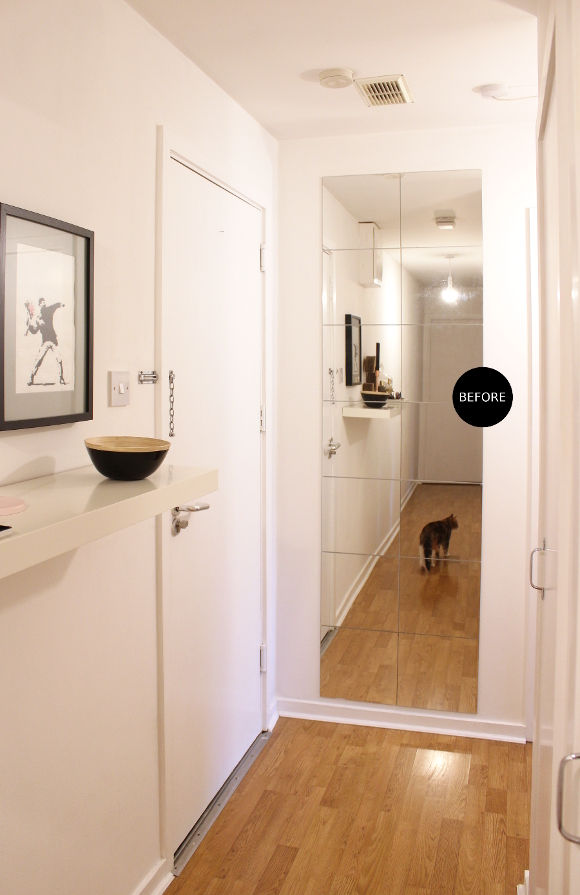 It's not too noticeable from this photo, but not all the mirrors were flush [to be honest, as we found out when hanging the mahogany mirror, the wall itself is not flat]. If you were standing in the hallway trying to use the collective cluster of mirrors to inspect your outfit, your knees may be left entirely out of the equation thanks to the different angles of the mirrors. There were many blind spots and some of the mirrors tilted outwards vertically leading you to believe you were wider than you actually were. Not something anyone, let along a pregnant woman, wants to see. You can kind of see this effect on the mirror Juniper appears on.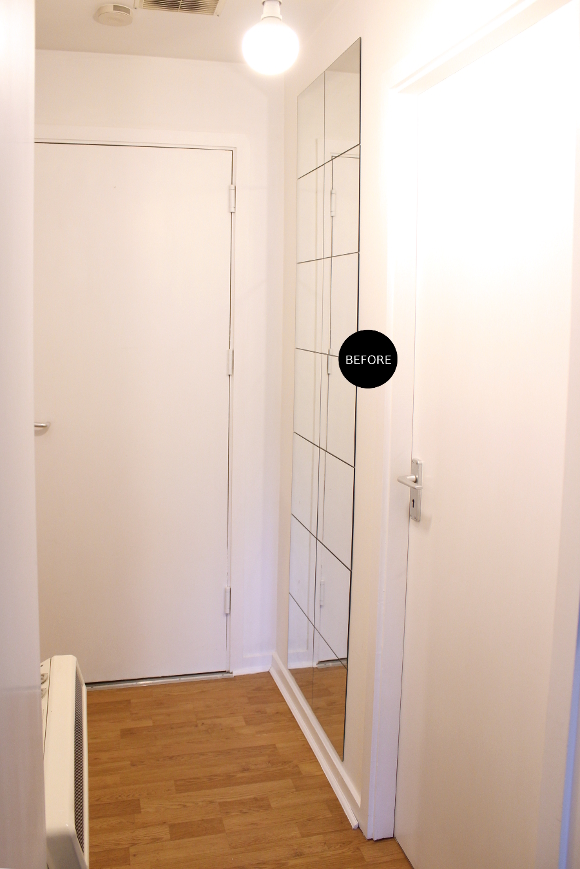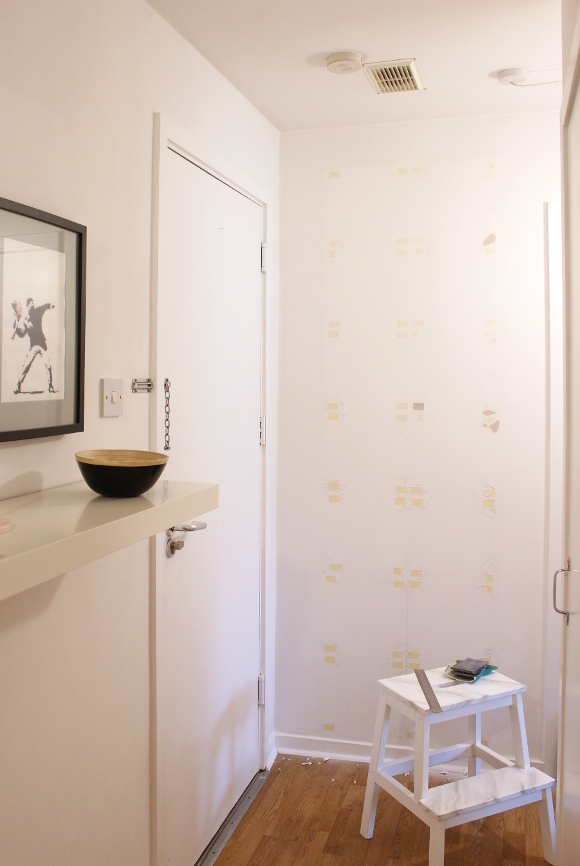 Using a metal ruler, I carefully removed the mirrors by filleting the ruler behind each mirror and scraped the sticky pads off of the back of each mirror, one at a time. I sanded the leftover sticky marks and applied about 4 – 5 even coats of paint to the entire wall [those yellow marks proved tricky to hide]. I carefully stored each mirror on top of the wardrobe in the spare bedroom and will put them back in place when we eventually move out.
Dad DIYer, along with help from Robert, hung the mirror last week and it has made such a HUGE change to our hallway. We're no longer warped-looking when checking out our outfits and it's such a welcome and more put-together addition to our hallway. Also, mahogany. When we grow up and have a real house ALL OF THE THINGS will be mahogany.