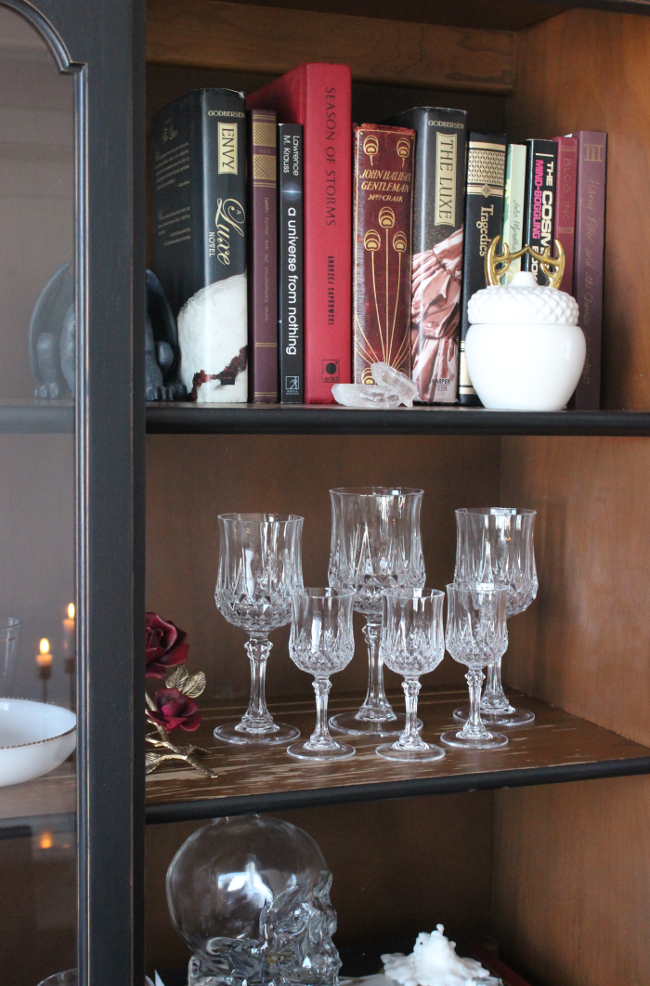 Around ten years ago my mom got us a pair of really lovely wine glasses for Christmas [one of them is the large glass in the middle above]. Unfortunately, one broke shortly after that, but ever since I've really loved the shape of that one glass that survived.
A few months ago when I was in Value Village I spotted a few of the exact same style glasses. I was standing looking at them when a woman walked by and said, "Oh those aren't crystal. I'll show you how to tell if a pair of glasses are crystal …", and she kindly showed me some tricks to find out if some glasses are better quality than others. She was trying to help find some hidden treasures, but I was left feeling embarrassed for wanting the less-than-fancy glasses so I didn't buy them. Later I of course wished I had, so now every time I see that style of glasses, I buy them. Crystal or not.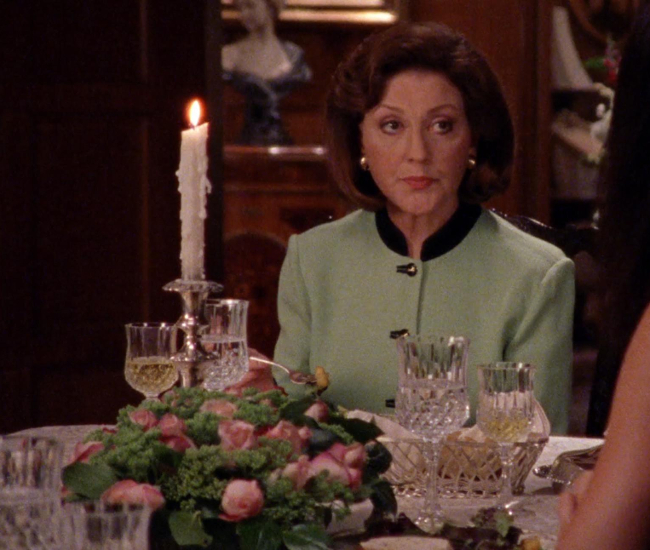 I've only found two medium and three small sized glasses since, but I'm determined to collect as many as I can now. I mean, if those glasses are good enough for Emily Gilmore, they're good enough for me. Collect whatever you want. Don't let anyone tell you otherwise. To finish with a quote from Emily Gilmore, that's complete and utter …
"Bullshit!"
Emily Gilmore image via here.
Also featured – black dining room hutch – diy dust covers – repainted red rose