I'm fairly certain the moment I brought Cora's secondhand dollhouse home and started working on it [now referred to as her Lower Town Dollhouse], I went back online in search for MOAR DOLLHOUSES. Specifically, one for myself.
I set up email alerts for the words dollhouse and doll house on Kijiji in the hopes to find another one just like it, but without the commitment of having to check Kijiji every day [it happened a few times where I found incredible dollhouses for free, but I was a day late in finding the ad and replying to it].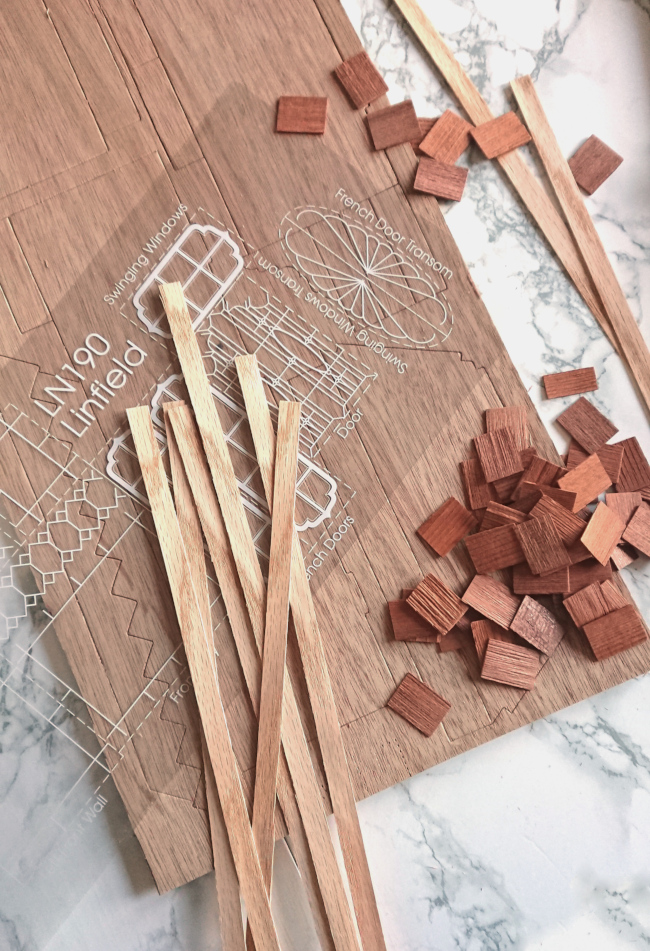 Months went by and nothing. I should say, nothing that I was interested in. Every morning I would get an email full of large, hot pink, plastic dollhouses, which wasn't what I was looking for. I happened to be talking with my Work Wife last Monday about it and she suggested checking this, how do you say, Facebook Marketplace? I used my dormant Facebook account that I use strictly for posting to my Interior DIYer Facebook page. I logged in, searched for 'dollhouse' and there it was. Immediately. A beautiful 90's Linfield LN190 dollhouse still in its box, in perfect condition, never been assembled, just waiting to be bought.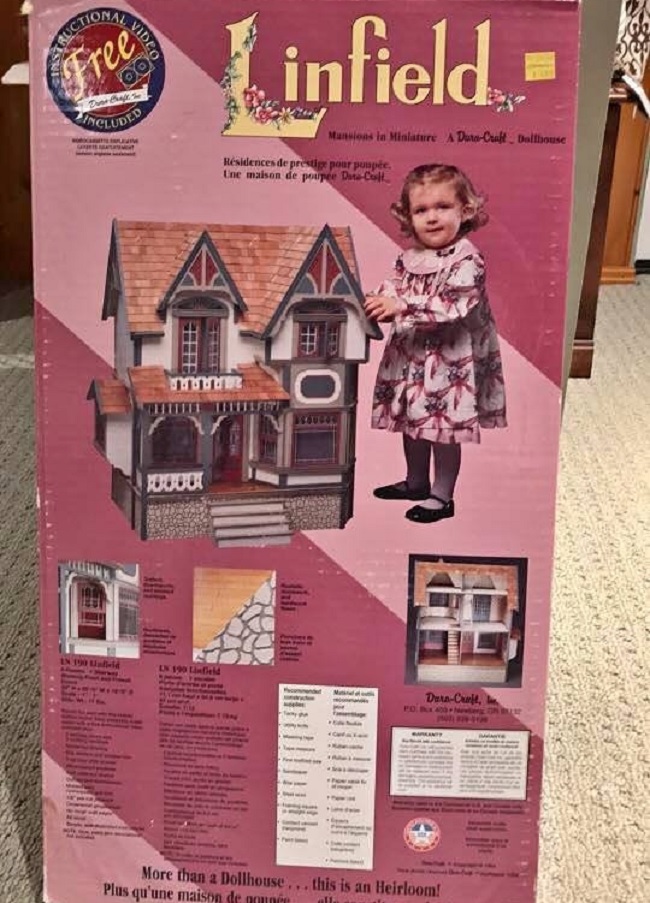 It's so perfectly what I'm looking for and is in keeping with Cora's dollhouse design. It even has little windows that open and close [!!!] and, wait for it, it has it's own doors. I don't have to make my own! Though TBH, they were pretty fun to make.
I quickly messaged Robert. "You're going to think I'm crazy, but I found another dollhouse, but this one is all for me … " and his response was, "I still play video games. You should start with that as the justification." I knew there was a reason I married that man.
We collected it the next evening after work and I can't wait to start working on it. But I have it in my mind that in order for me to started assembling this dollhouse, I first have to complete updating Cora's Lower Town Dollhouse, which includes making a second set of stairs from scratch and decorating 3 more rooms. This is just how my brain works. I realize it makes no sense, but I also feel like there's an order to things.
AFTER MONTHS OF SEARCHING ONLINE, I FOUND THE MOST BEAUTIFUL 90'S SECONDHAND DOLLHOUSE AND IT'S ALL FOR ME. THAT'S RIGHT, I AM A FULLY GROWN ADULT THAT PAYS BILLS AND HAS A KID AND NOW I HAVE MY OWN DOLLHOUSE.

—Alex C. (@InteriorDIYer) May 14, 2019
*I need a new name / appropriate hashtag for my new dollhouse. Any and all suggestions welcome. Especially double-entendres and lyrical geniuses.