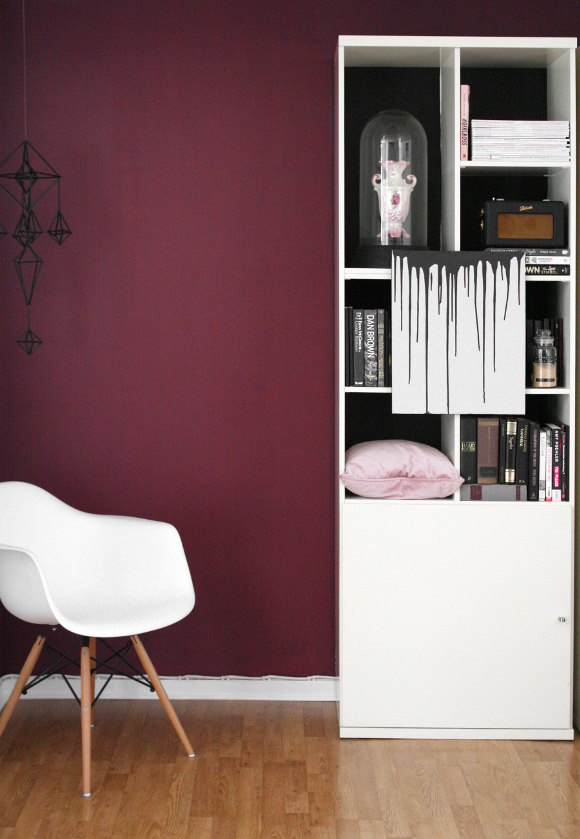 I have a thing for asymmetry. Perfect symmetry can be good, but 9 times out of 10 I find it to be a little boring. I just like things a little off. Maybe it's because it's less predictable, maybe it's because it makes you take a second look, but I just prefer asymmetry. Case in point – have you seen my fringe?
To give you a rough idea, here's what the 'burgundy end' of our living room looked like before …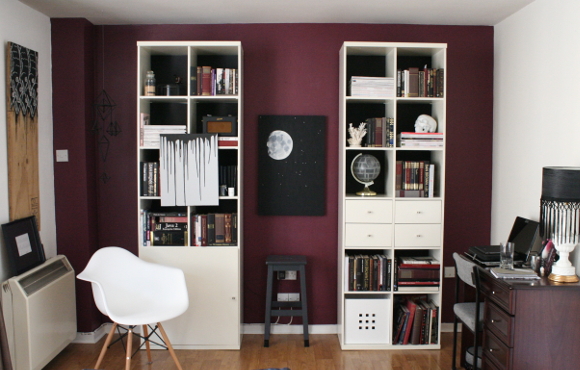 … this picture was taken a couple of months ago before I
updated our shelves
to look a bit schnazzier. You may ask yourself why the shelves are placed here? And that far apart? Because a long time ago, there used to be another set of shelves in the middle [as
seen here
]. And the reason they stayed there is because, well, our landlord put them there. Classic amateur renter move.
This weekend the weather was horrific and we were stuck indoors, so I decided to mix things up a bit. I took everything off the shelves [they hella heavy otherwise] and scooched the left shelf closer to the right. I didn't place them right next to each other. That looked a little too obvious that they weren't all one unit, so I left some sought after thigh gap between the two shelves …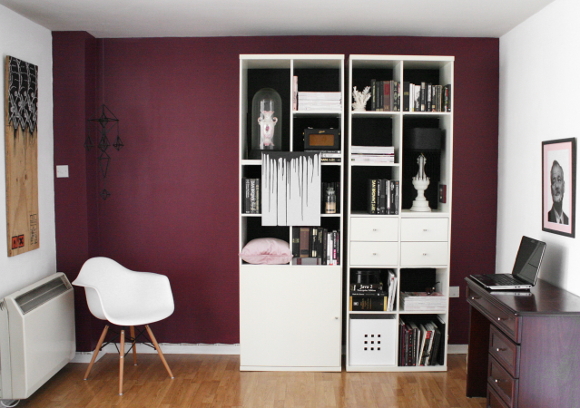 It's a small change when I look at it here on my screen, but the feel of the room is definitely one of slightly more sophistication. I've paired things down a bit and gotten rid of some of the extra clutter too.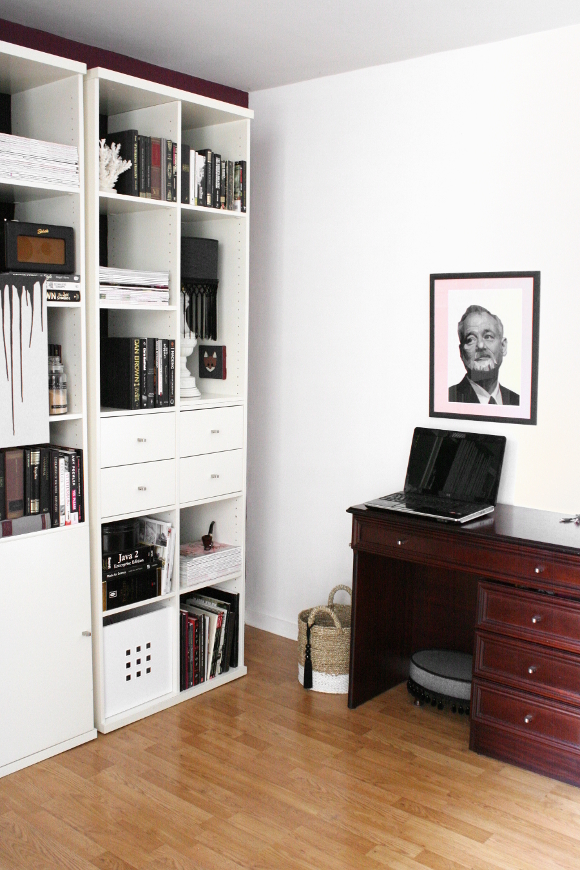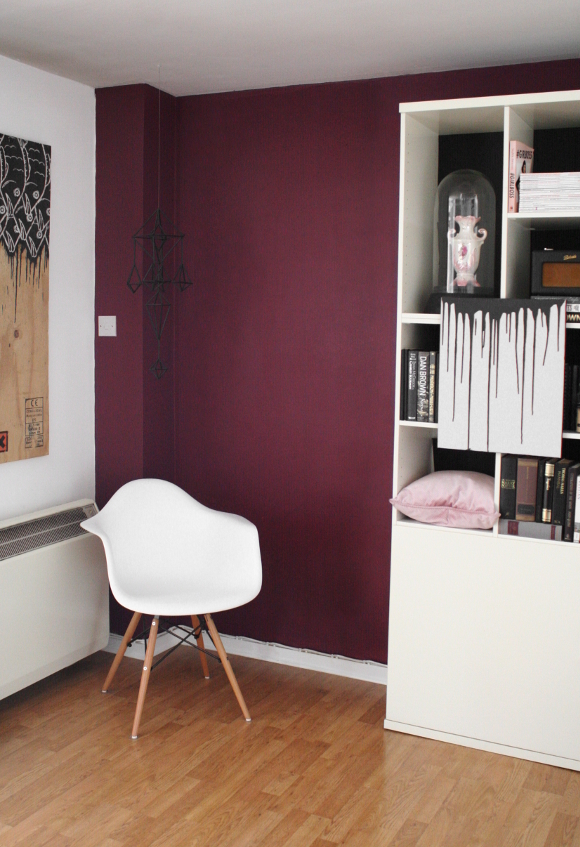 I've found that making little changes like this are immensely helpful, especially as a renter. We're very limited with what we can do to our apartment, but changing things up like this has made me less stir crazy about having a rental. These are simple things that can be undone over the course of an afternoon for when we eventually move out.
I think it's an Irish thing though – not disturbing things for fear of causing a fuss. Well, fuss that. I'ma do what I want [she says, after not doing anything the past 6 years she's been living here]. xx
p.s. That lovely 'scalloped' finish along the skirting board is not down to shoddy painting skills on my behalf. That is thanks to a double wire lead from the storage heater to its socket located in the middle of the next wall. It would make too much sense to have it, you know, right next to the heater. I'd love to know what that builder was thinking.