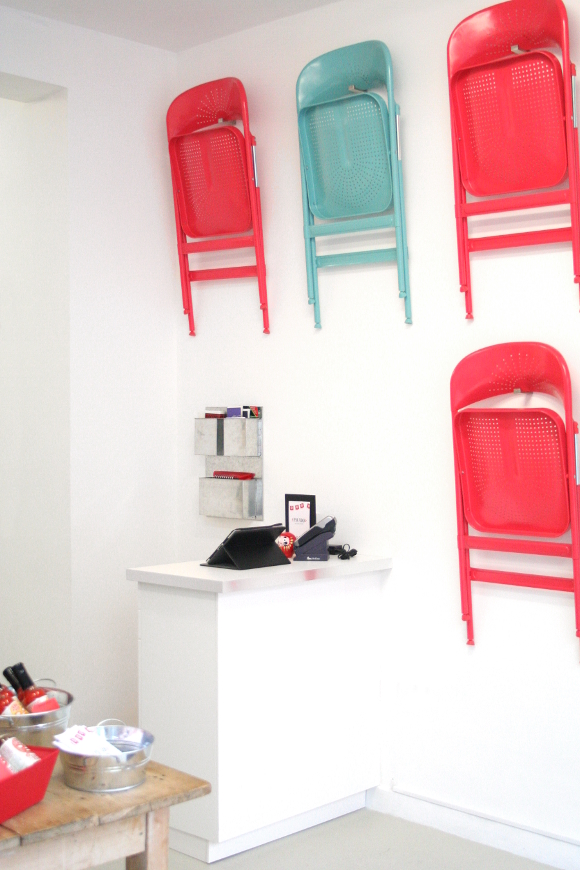 Earlier this week
#PicadoMexican
had its official opening and all I'll say is Lily and Alan sure know how to throw one hell of a party. It took husband and I a couple of days to recover, and while we're still buzzing from the party, I thought there was no better time to share my final Picado feature! Today's final installment is all about one of my favourite parts of Picado – the pay and display area.
Before I start, below is a little reminder of the space beforehand as well as my design proposal for the space that I presented to Lily and Alan …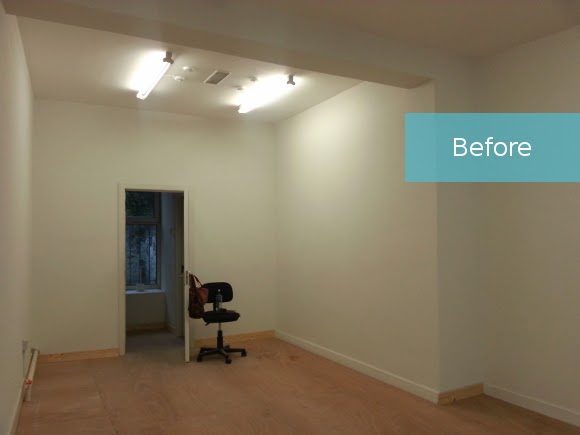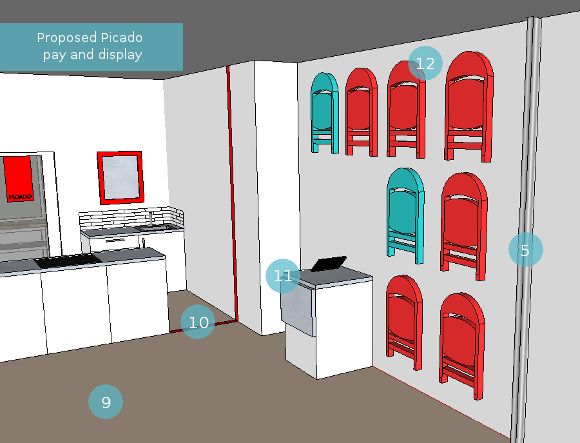 9. The main floor space was reserved for when Lily will be teaching her classes. A table will be set up and the chairs will be taken off the wall for people to sit at, takes notes, and get their NOM on. During the day it's used as additional display space.
10. We were going to paint a red line [in keeping with the external signage] along the wall and floor to create a barrier-withouth-a-barrier if you know what I mean, between the public and private space, but fortunately no customers have wandered into kitchen. Success! No line needed.
11. It made the most sense for me to place the till area here. Both as a visual barrier for customers as they walk into the shop and hopefully [successfully!] divert their path and dissuade customers from walking straight into the kitchen. I also wanted to use a sturdy till area and not just a table, for security / till reasons.
12
. Oh, the chair wall. It's gotten the most attention out of the whole shop. In the very beginning I had secret ideas about hanging chairs up on the wall for Lily's cooking classes to save on the limited floor space. Then Lily emailed me about the
FRODE
folding chairs in IKEA, which were the perfect Picado colours. I nearly kissed Lily right on the mouth. They were perfect, and with some help from
BJARNUM
folding wall hooks and Alan's handyman dad, the chairs were up.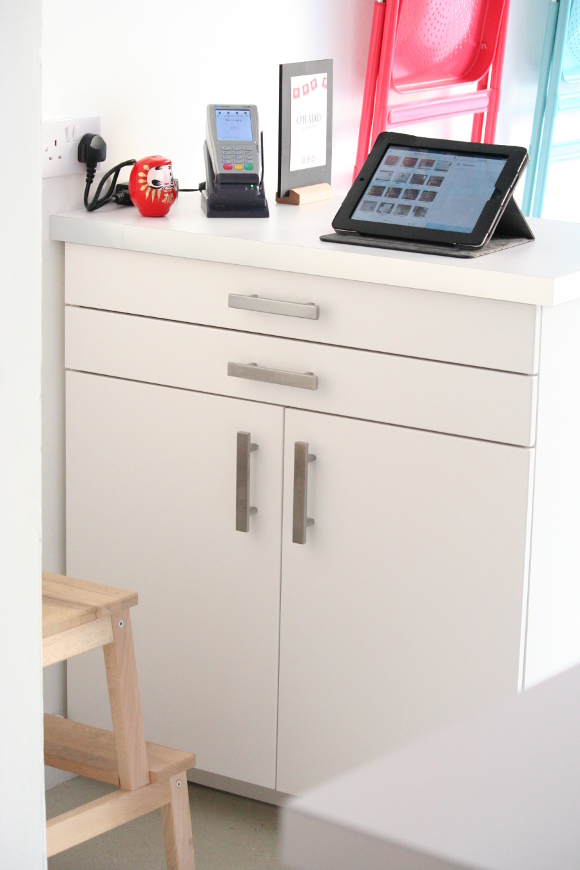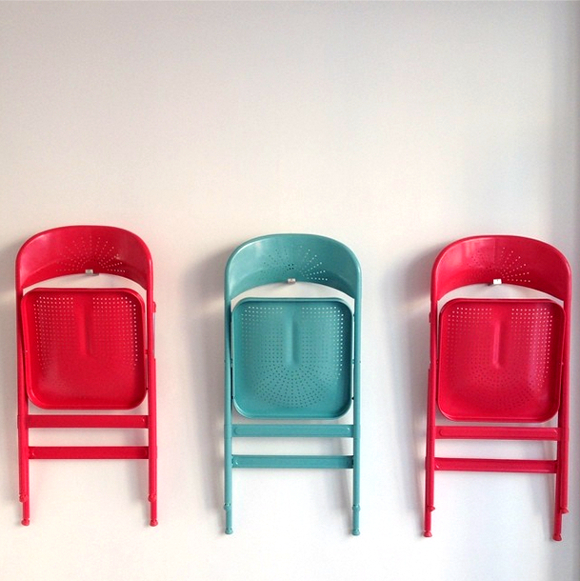 At the official opening of #PicadoMexican on Monday night, I talked to a few people I didn't know [just a few, I'm quite bad at socialising], and each person commented on the chair wall; " … that's such a great idea and you know, so unusual!", without realizing I was the designer. I really enjoyed their unfiltered and honest feedback on the shop. It really made me so proud of the shop and the work that went into it, and more importantly, so excited for Lily and Alan and what lies ahead.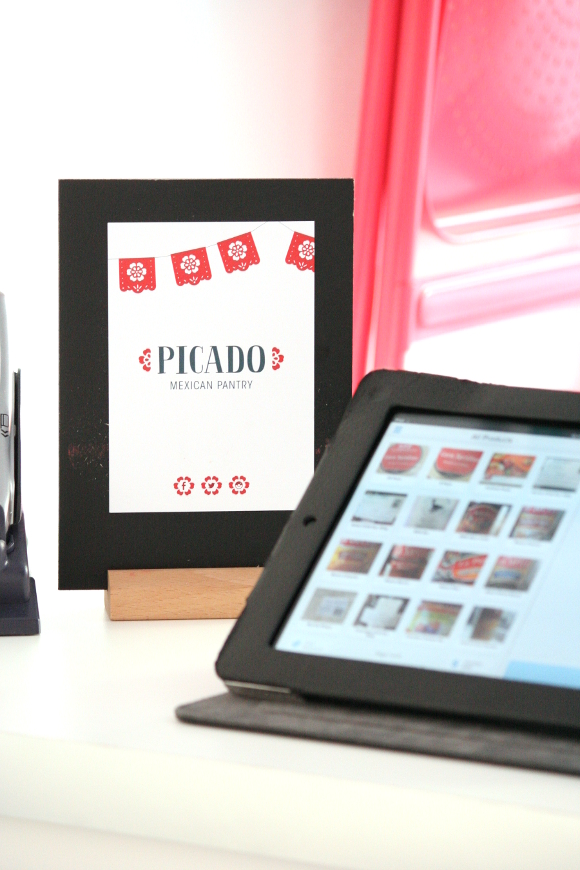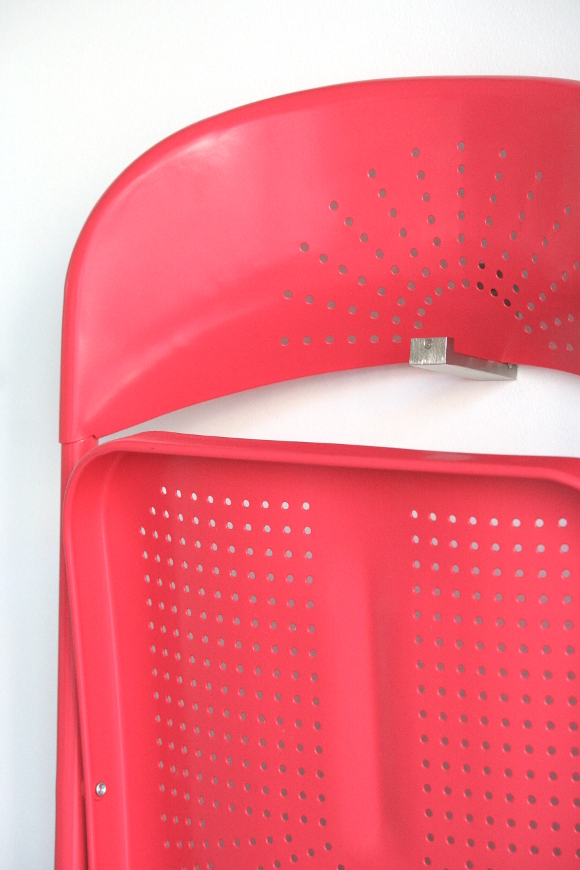 It was a really amazing party on Monday night [did I mention the incredibly dangerous / delicious bespoke Mexican cocktails by
Oisin
?] and in the most celebratory way possible, the opening party was a form of closure for me on the project. My Mexican love-child with Lily and Alan is real. It's full of love, people adore it, and if you haven't visited it, I will find you and I will make you. For the Mexican food alone, go. Forget the design.
And at running the risk of sounding like a broken record, thank you Lily and Alan. For the opportunity. For letting me get carried away with you. For believing in me. For all the pizza. For shooting the breeze. And for listening to my crappy jokes.Thank you.