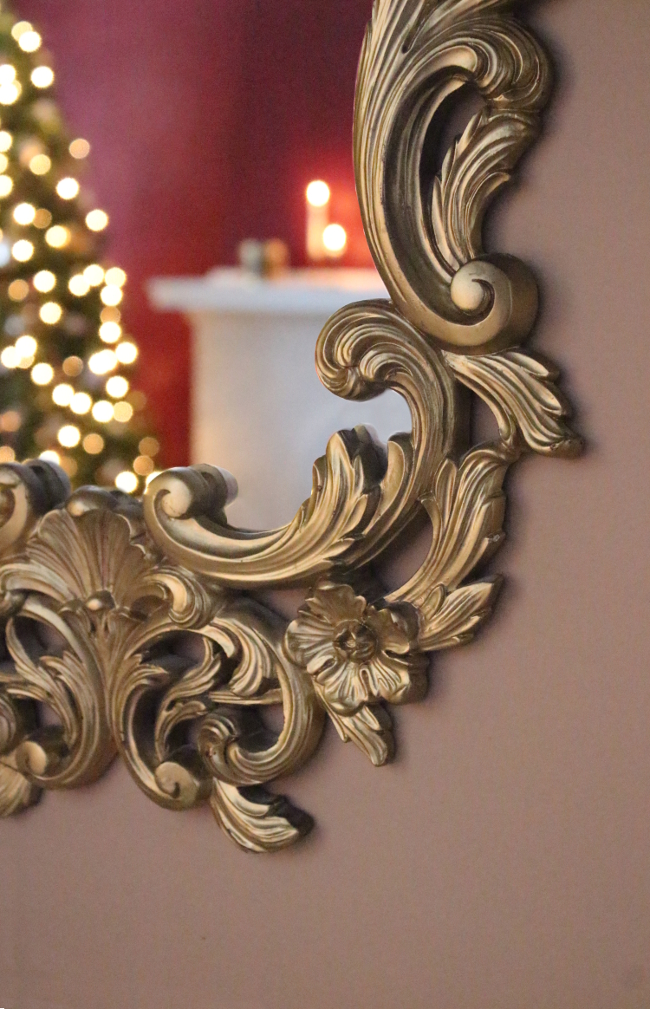 Kijiji
has fast become one of the most visited pages on my browser since moving to Canada [actually, since before we moved to Canada. I found our
green chaise lounge
and even
our apartment
on it]. More recently, one of the many things I've been looking for is a fancy mirror for our hallway. I came close to it a few weeks ago when I found a [proper] vintage ornate gold mirror with built-in candelabra's, but at the last minute, the seller sold it to someone who had a car and could collect it themselves [welp]. It turned out to be a blessing in disguise because just this week I found a baroque style mirror AND console table for half the price …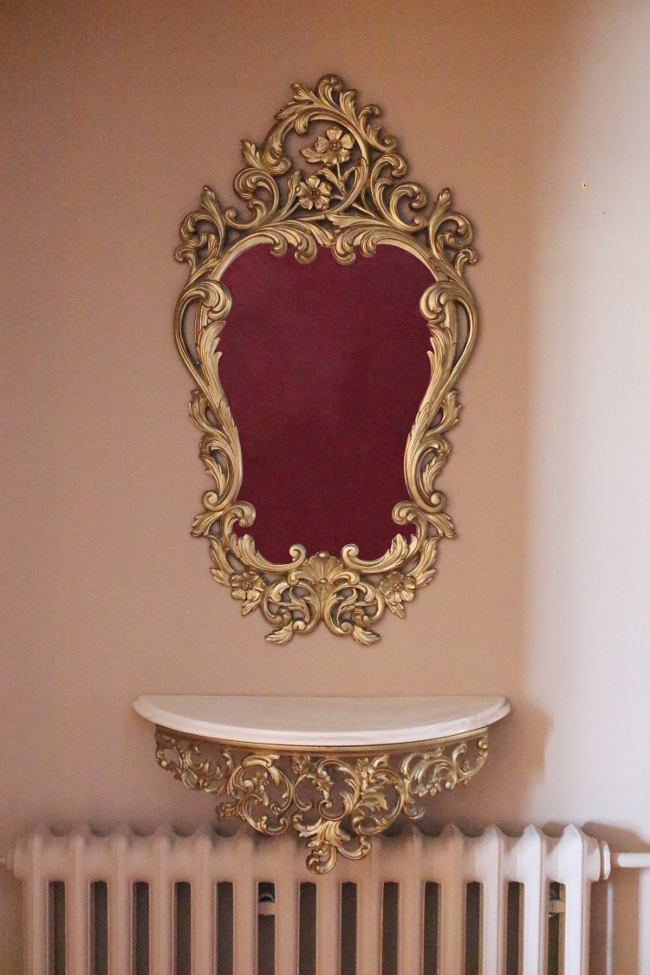 Neither are antiques but TBH I don't care too much about that stuff. Trust me when I say these photos don't do either much justice. The mirror looks very plastic in the first picture, but it's actually plaster and VERY heavy. The console table is solid but it isn't marble; the seller was upfront about that and it's not hugely obvious. And more importantly to me, it's not something that bothers me.
I was hesitant about hanging the console table here because of the heater in our hallway, but I mean, the heater is prettier than the storage heaters in
our Dublin apartment
so I'm not going to loose sleep over it. It's a perfect spot for us to drop our keys, leave our laundry money and maybe a candle [because
MOAR CANDLES
]. I already have big plans for our little hallway and can't wait to paint it [after the living room is finished being painted of course. I try to finish one project before starting another.].
Not bad for $75.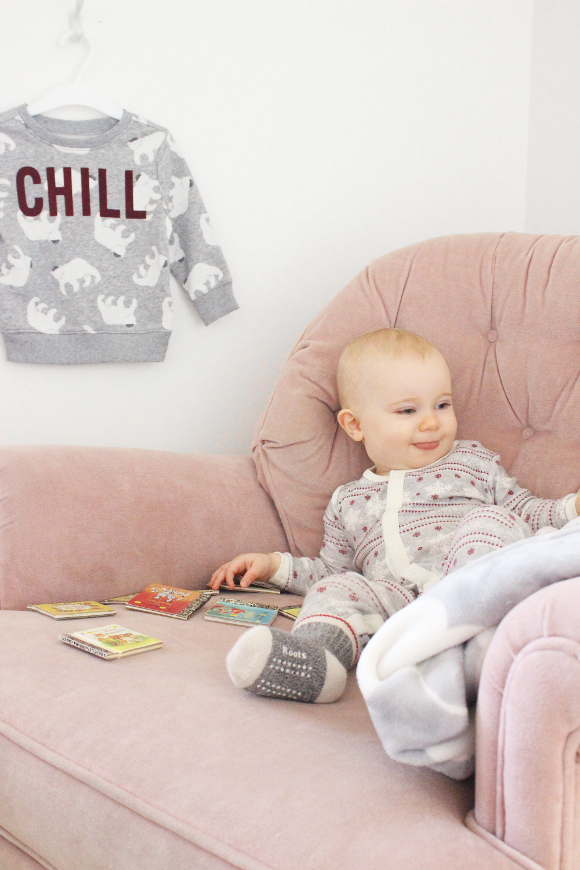 On Saturday we took a walk through the center of Ottawa with no set plans. We wandered down Bank Street and I saw what looked to be a secondhand store [within / alongside a shop called Picture Works, which has no details online]. It was full of a jumbled mess of secondhand pieces and I couldn't not go in.
I walked down one of the aisles and what did I see but a little pink bucket chair under a pile of chairs and stools. I cleared it off, sat down and decided I had to have it. It was so perfect and at just $30, I really couldn't not get it.
The shop owner was eccentrically honest and even offered to deliver it to me for "whatever price you want". Last night he delivered it as promised and after a quick clean, it is now home in the corner of Cora's room. It's so perfect for her space and just what I was looking for in a cosy reading chair. It swivels and rocks back and forth and more importantly, is so comfortable [as I type sitting in it]. Cora's had a few rough nights getting to sleep [fuck teeth], so it will definitely be a welcome place for us to sit with her until she falls asleep.
Secondhand FTW.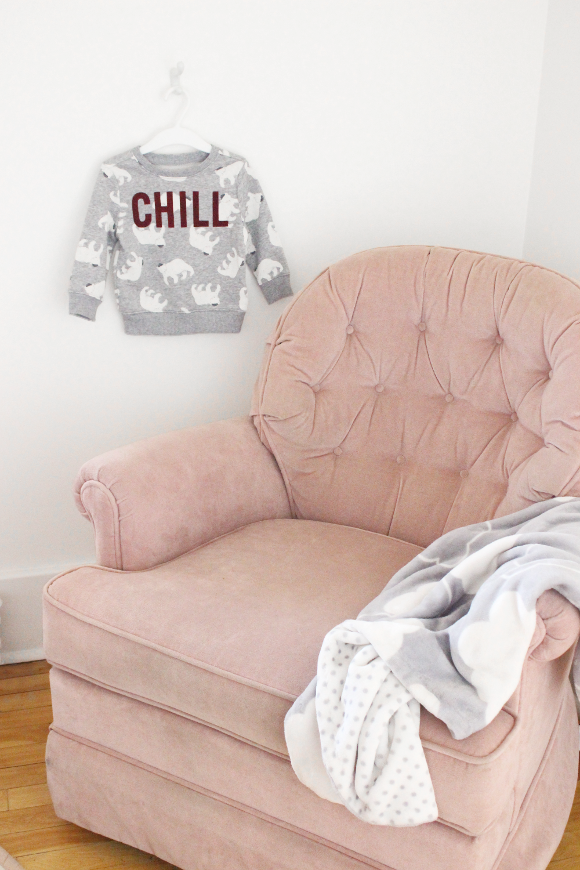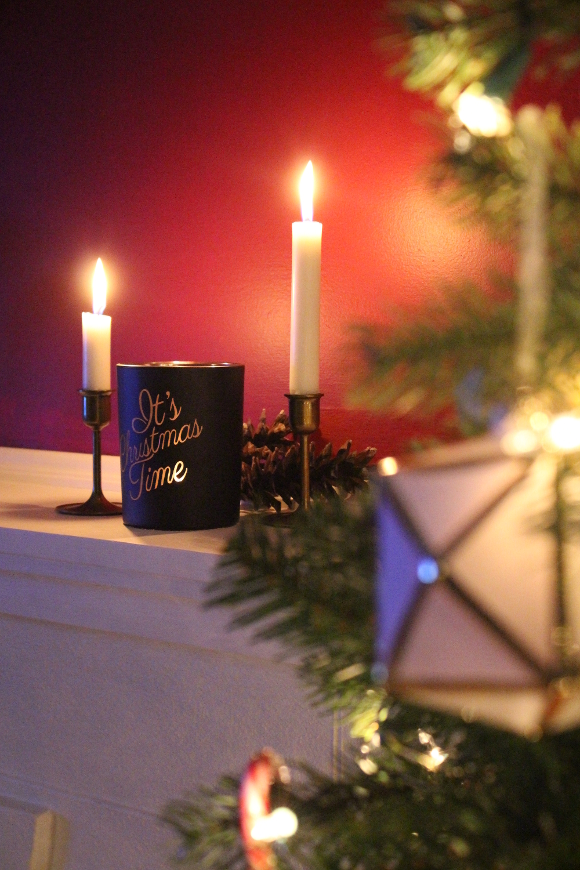 Last week I was listening to a discussion on
CBC Radio
and they briefly mentioned the mental health benefits of candle light [I tried to find the discussion online, but since it was so briefly mentioned as part of a wider discussion, I can't find it. Welp]. It was one of those things you do on a subconscious level but it never really registers with you until someone points it out. It got me thinking about how much I use candles in our home and a lot of the time it can contribute to making me feel better, as silly as it sounds.
There's something about coming home after a long day to a dark and cosy room, splaying yourself on the couch, watching your favourite show / movie / series, light a few candles and create a bit of a calming ambiance [said
Micky Flanagan style
]. I'm sure there's a science to it and candle light relates to our ancestral heritage before electricity or goes as far as cavemen and women, but there's something that makes me feel better when there is a candle lit in a room.
I'm not ashamed to say I can have periods where I'm not in a great place. We've had
a rough year
and we're still adjusting to living in a new city / country / continent far from everything and everyone we know. Some days are good, and others, not so much. If I'm too inside my head, I find a cosy space helps me put my thoughts in order. I feel more relaxed. I can put things into perspective. I'm able to let go of things and [try to] GTF over them. It's like it's my way of self medicating, but with candles. Is that a thing? I'm going to claim it's a thing. Candles are my medication.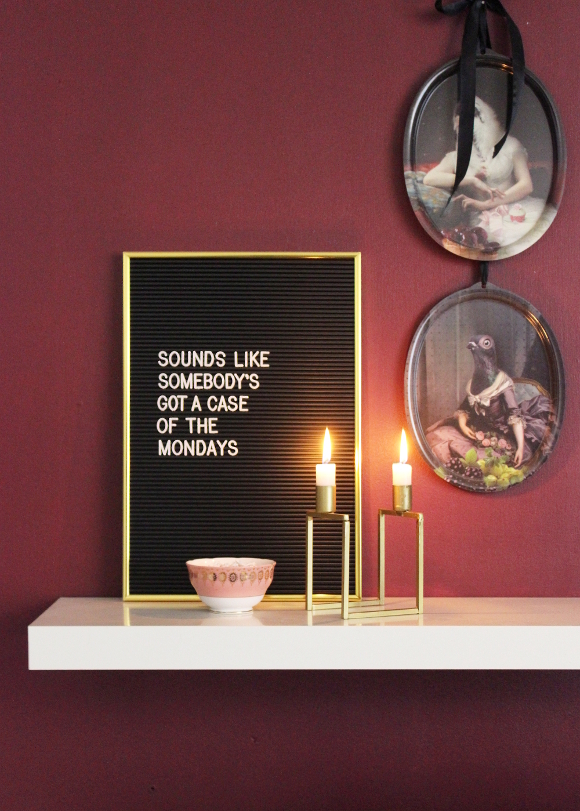 I find I'm much more of a winter person than a summer person in general. I prefer dark spaces and creating a cosy atmosphere. And snuggles and blankets and mittens and hot drinks and candles. I find it interesting that it all relates back to my design style,
dark romantic luxe
, that I time and time again come back to. Creating my own little space that helps me start to feel better, comfortable and safe [not that I feel
unsafe
, but you know what I mean].
Whatever it is that makes you feel better and helps you get into a better head space, do that thing. Whether it's cheesy movies, board games, a giant meal or something as basic as candle light. Or all of the above and that is more than okay because I am right there with you on the couch eating all of the food.
*Please know that I am not suggesting buying a $10.99 candle instead of going to therapy. If you are in a very bad place, a candle alone won't do the trick. I've been there and I've gotten help and trust me, if you think you need help then get it. Just know that I'm not belittling mental health and saying it can be cured by slapping a candle on it.