It may be a distant memory for some [
ahem, me
], but some of you may remember that in day one of science class in primary school we are all taught that hot air rises. This may seem like a passing thought, but when it comes to keeping your home warm in the winter this is an important thing to remember. Believe it or not, the direction that your blinds are tilted will either help keep your home warm or act like a giant
wampa
and steal all the hot air and life from a room.
It's a very simple trick – one that we've been doing for years. And while I cannot guarantee a substantial increase in the temperature of your home or a difference in the cost of your heating bill, I can say that it's a small step you can take to keep your home warm this winter …
BLINDS TILTED DOWN = BAD
If you tilt your blinds down, as hot air rises from your heaters it will be drawn to and encouraged to escape through the gaps in your blinds. From here, it will meet a fast and painful death as it hits your cold windows and will never be remembered. Ain't nobody wants that. To somewhat better explain what I mean, see my badly executed diagram below …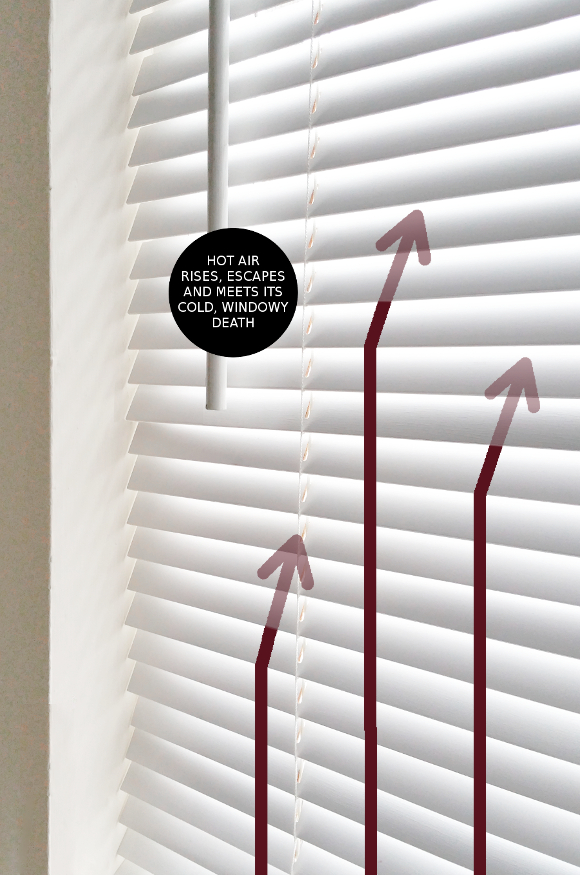 BLINDS TITLED UP = GOOD!
However, should you tilt your blinds up as shown below, as the hot air rises from your heaters [or if you're a lucky bastard, from your underfloor heating], and having your blinds tilted in this direction will continue to direct the hot air up and keep it circulating within your home. Yay! o/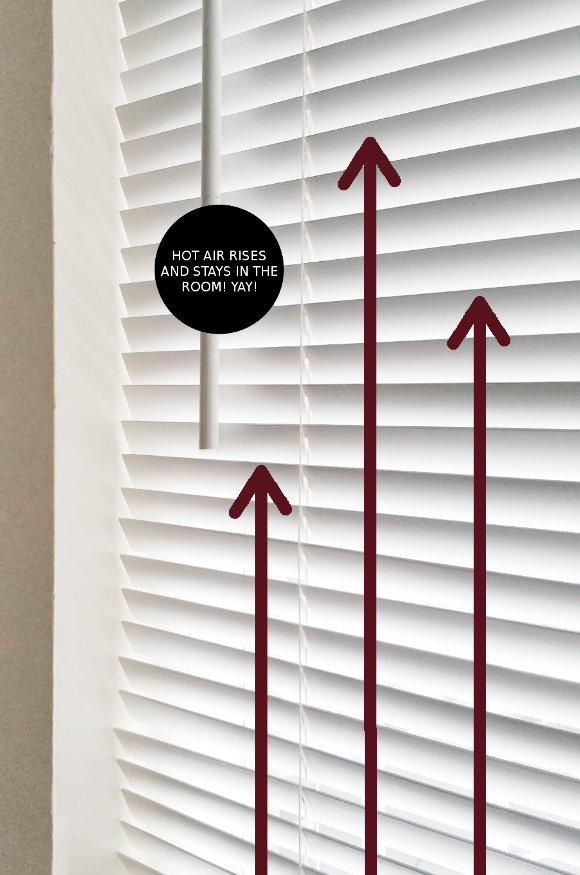 I know it's not a groundbreaking tip, but it's one of those things I think of far too much and when I see people's blinds tilted the wrong way, especially leading into the colder months, I scream internally and want to knock on their door and help them. We then have a nice hot drink by the fire and share stories about our cats. We then become lifelong friends and go on skiing trips together.
So there you have it! A minuscule change you can make to help keep the hot air in your home this year. I hope it helps in some little way. Happy heating 🙂