At long last, our canvas is at peace. After my previous attempt, I knew exactly how I wanted to paint it, and finally finished it late last night.
I've really enjoyed uncomplicated artwork as of late, so I thought why not magic some up for myself. I wanted it to pop, for it to remain monochromatic, and something artsy fartsy yet simple going on in the middle. I also chose to hang it up compared to it previously sitting on our shelf, which I think has made a huge difference.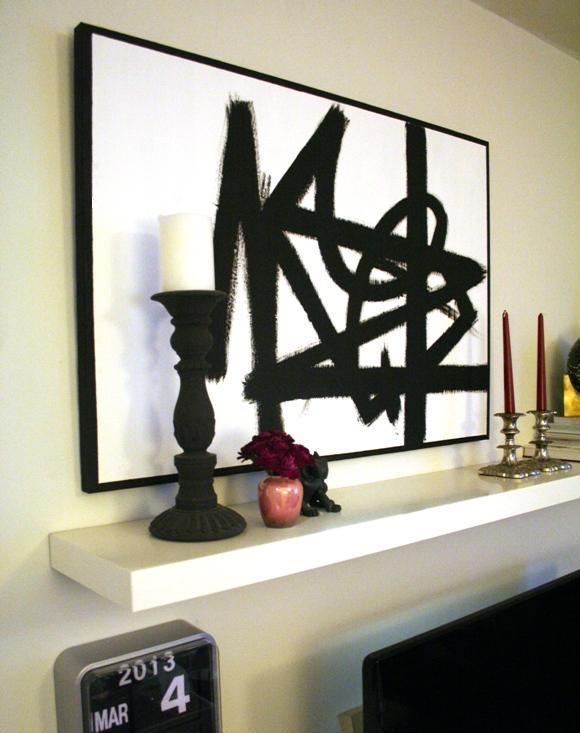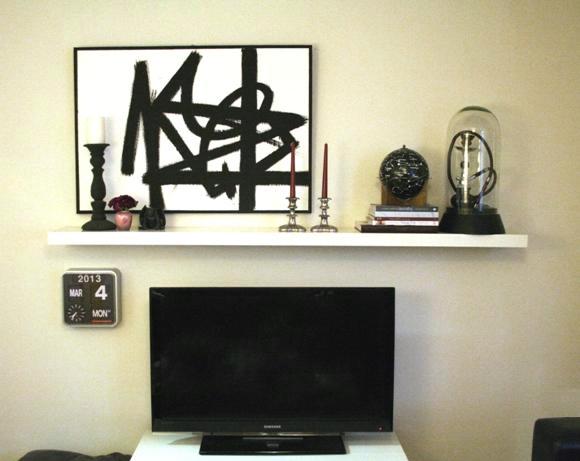 At the moment I'm conscious of it looking a bit pretentious. But I'm really, really happy with it this time around, so that's trumping my hesitations.
And below, the 'work' I had done on it
previously
. I felt a whole mess of guilt painting over it at first thanks to your incredibly sweet and thoughtful comments, but for me, it's previous state
made me want to barf a little
I felt wasn't to its full potential.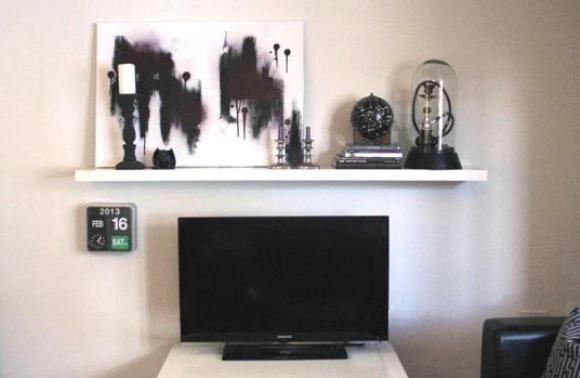 I finished painting late last night, and when husband saw it this morning all I heard was "Woah. That looks a lot better" from down the hallway. Happy face.
I hope you guys had a relaxing and / or refreshing weekend! It'll be Mothers Day on Sunday here in Ireland so I'm determined for no last minute malarky this year. I have a couple tricks up my sleeve …
xx A