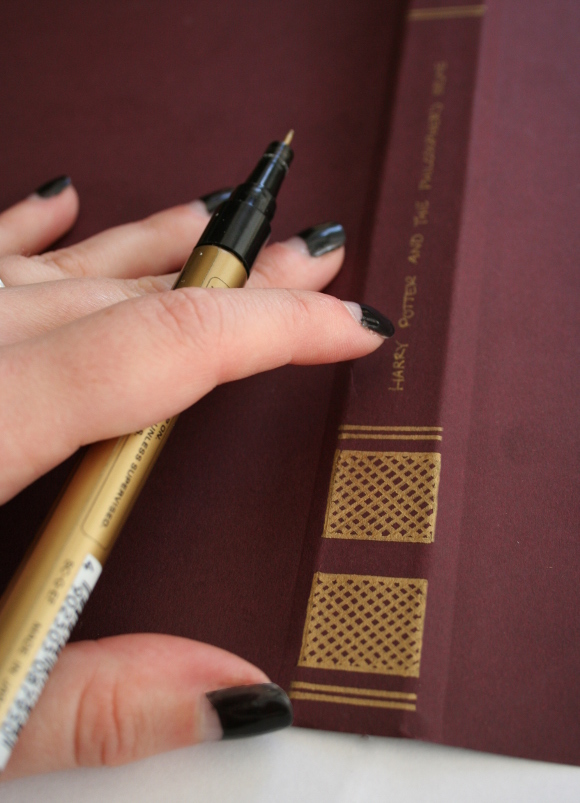 This week I've been spending some quality time with an old DIY of mine; I had some books that I've been meaning to re-cover for ages, and there was no better time than the present to cover them. Especially when one has a head cold and is house bound.
I first thought of this idea years ago for some of my favourite books which were a bit too colourful or unsightly for my liking, so I came up with a cheap, cheerful and crafty solution –
deceptive dust covers
. An oldie, but a goodie
.
Below – you can see the new covers in action on some of the more colourful books in our ammunition, along with the 'before' pic for comparison …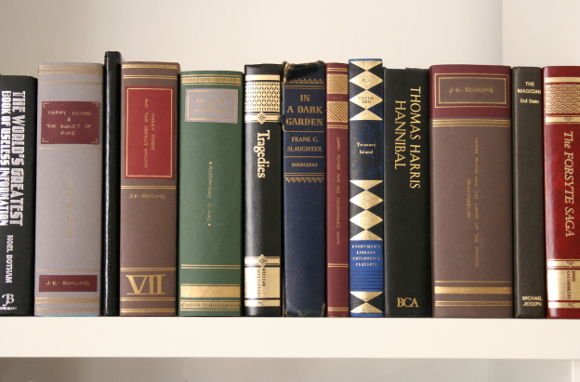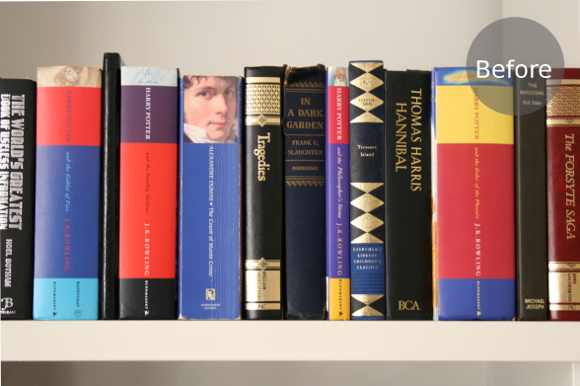 You of course don't need to go dark with your dust covers – that's just my preference. It would be just as easy to do the opposite and cheer up otherwise bland and dark books by using bright construction paper. I'm just partial to old looking books.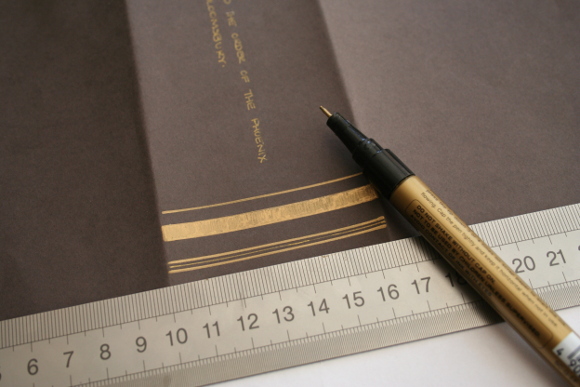 I will be the first to admit my deceptive dust covers idea partly came about to temporarily suppress my dream to have a library full of old books when I grow up. The smell of rich mahogany, leather bound books, ladders, long hours reading on couches and twirling. Basically just becoming Belle from Beauty and the Beast.
I had to finish with this picture of Toshi – there was a book laying open on the table, the windows were open and the wind was flipping the pages. She looked caught between terrified and amazed. Silly kitty. And of course, you can check out my full
dust cover tutorial here
if you're curious. xx A