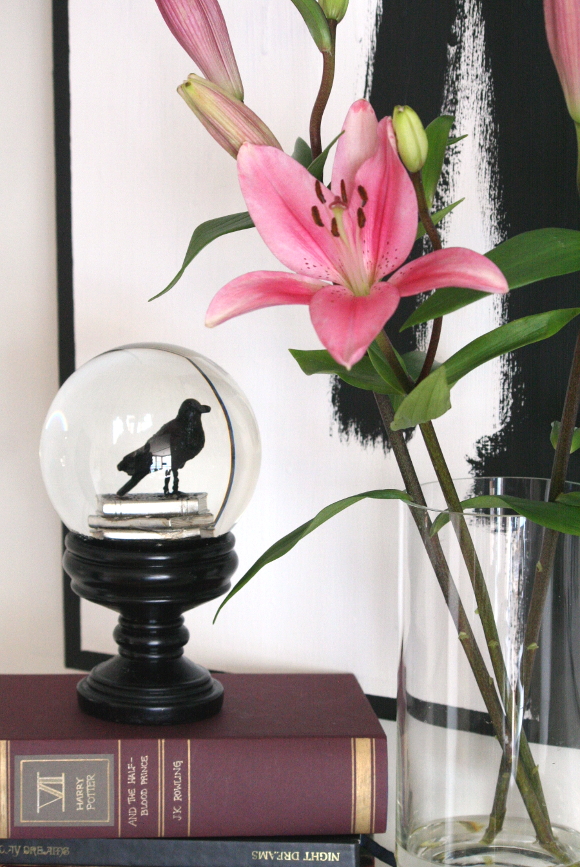 I had every intention this week to finish writing some solid follow-up blog posts for my broseph's Canadian man cave but as John Lennon so well put it, life is what happens when you're busy making plans.
Over the past week some exciting projects, opportunities and dates have come my way. A new collaboration I'm so excited about that I want to write all manner of annoying non-descript tweets that beg you to inquire more, but my lips are sealed. A
GIRLIE BLOGGER WEEKEND ADVENTURE OF FABULOUS PROPORTIONS
has been organised and I'll be playing host to two absolutely fabulous bloggers [OH GOD I HAVE TO START DUSTING AND TIDYING AND CLEANING NOW]. I've already picked out my outfit. No, I'll actually need until April to decide that one. But for now, husband and I are jetting off to Edinburgh for the weekend, a surprise all planned by shnaky husband. We'll be staying in
The Glasshouse Hotel
and I actually cannot wait to twirl and pretend I'm in Hogsmeade. He's a sly one, that husband.
Oh, and I finally took down our Christmas decorations. They were up for a record 2 months and I almost got emotional taking them down. I actually don't know what's wrong with me this year. But
crow-globe
is back and making it easier.
I have been marginally organised this week and I've scheduled the first of many DIY tutorials for my broseph's office, so fingers crossed that one goes live as scheduled on Friday morning. We'll see. xx A