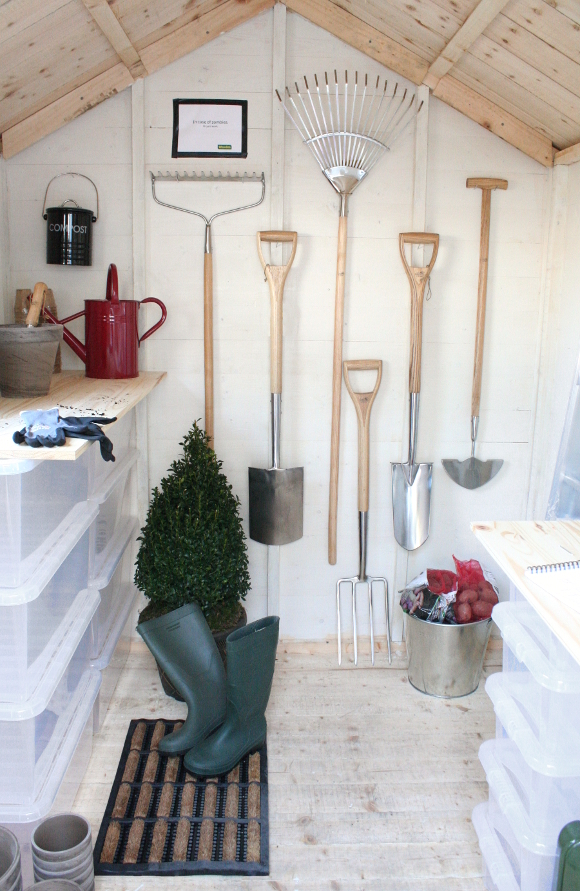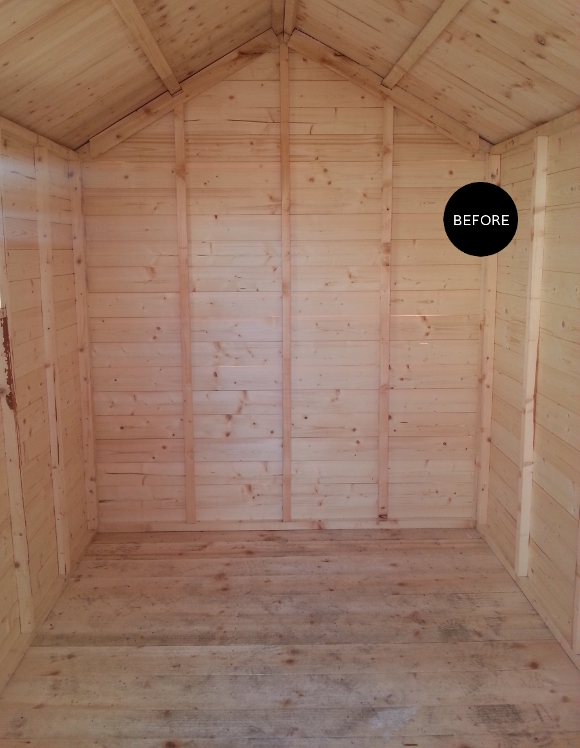 Last week I accepted my third project / challenge with
Woodie's
. And it was a good one. It was all about creating #Shedspiration.
THE BRIEF – transform a typical garden shed into a haven for gardening and tool accessories, with organisation and storage being the primary focus. Challenge accepted, twirling with arms wide open in a field full of tulips. Styling a small space for optimal storage? Relax, I got this one, guys.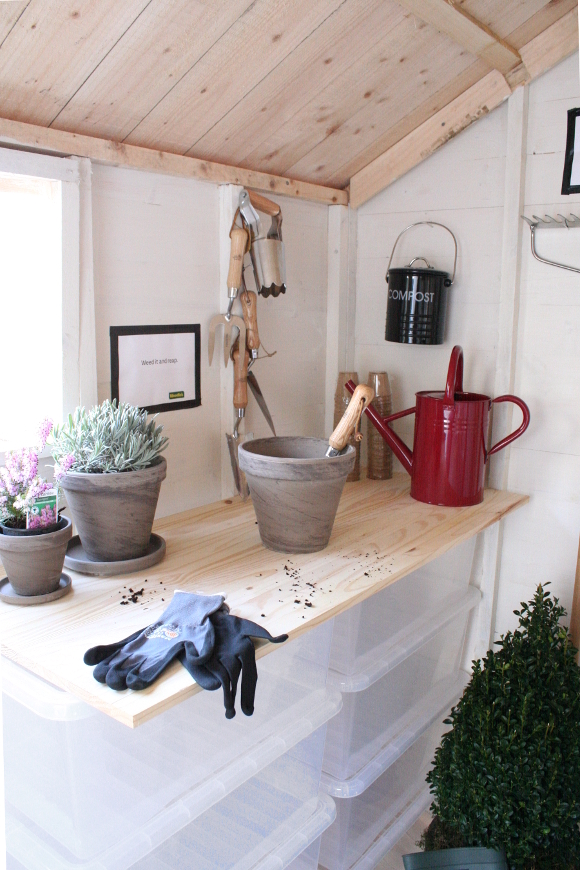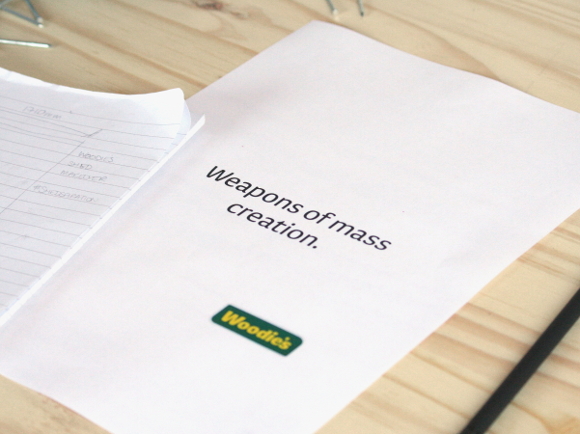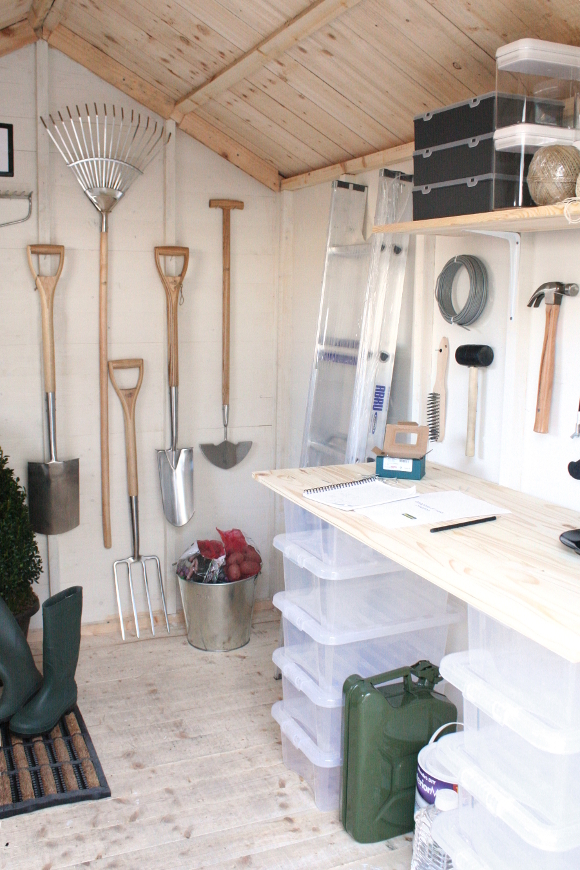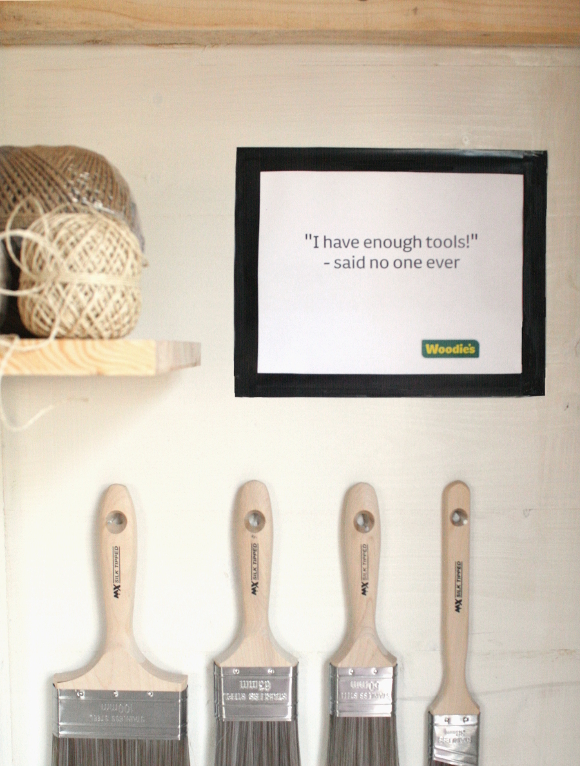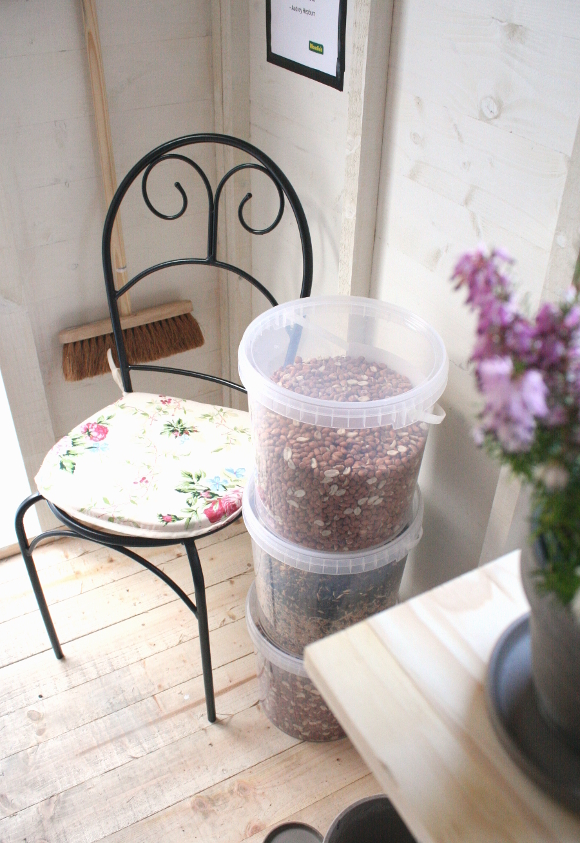 First, I chose a colour for the shed to be painted. I went with
Cuprinol's
warm yet neutral 'Pale Jasmine', and the interior walls got one coat of paint. I then defined the three work areas – a mini gardening area for re-potting and the likes, a hardware station to draft up DIY ideas, and a small area to chillax over a cup of tea and a cheeky biscuit [or three] while surveying all of your hard work.
Using large
storage crates
as a base, I created the foundations for the two work stations and added large
wooden shelves
as the worktops. [I should state that for the hardware side, this station is NOT suitable for using large power tools on. This station is suitable for storing tools, drawing up plans and for working on smaller projects. A proper work bench is necessary for using power tools, but you guys know that already. I just have to put it out there].
I used the walls to my advantage and hung up as much as I could, including a shelf over the hardware station for the smaller and more used tools and hardware accessories.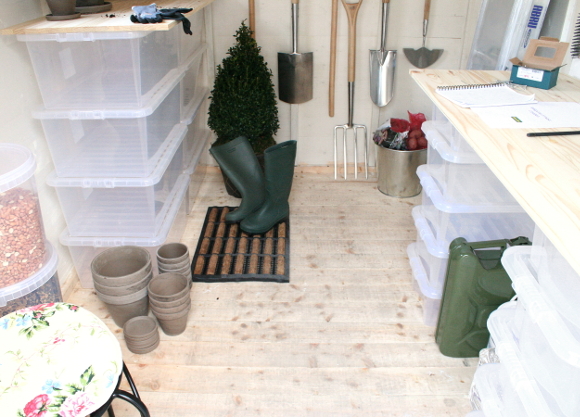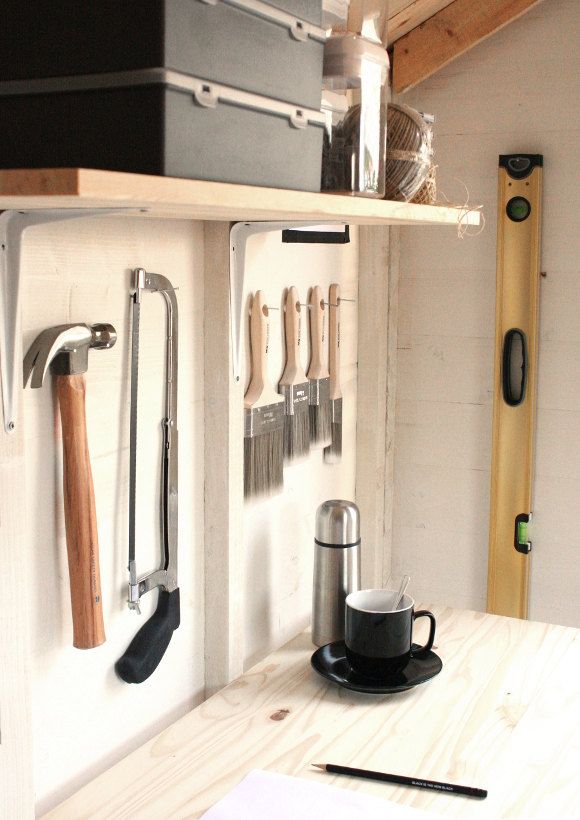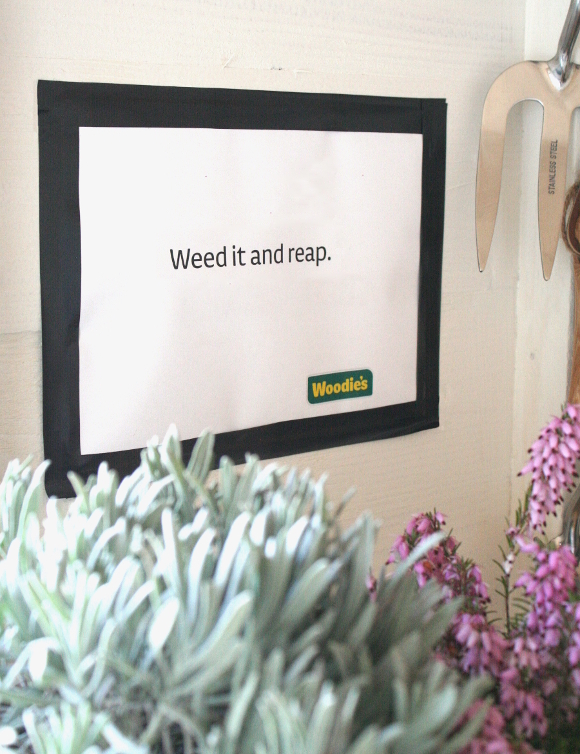 I kept the palette very neutral [yet snuck in two hits of my favourite berry hue] when styling and adding character to the shed, and I stayed away from using specific brands as much as possible, to keep it all neutral and middle of the road and open minded. Every item you see in the shed is available in Woodie's, so if you see something you like, head to your local branch!
I had particular fun with the signs – Laura had suggested a few cheeky and inspirational phrases, so I ran with the idea and designed some bespoke super simple Woodie's-style posters to place in the shed. My favourite being "IN CASE OF ZOMBIES. OR YARD WORK." perched among the garden tools.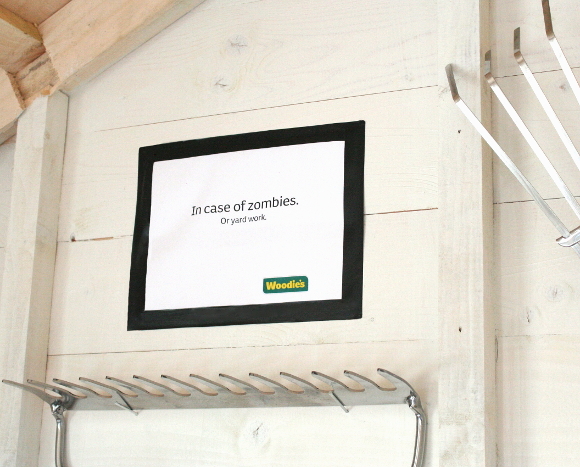 A huge thank you to all the staff in Woodie's Blanchardstown for letting me make a nest in your shed for an entire day, and for all your help / not judging me too much with my questions and statements ["Don't worry, I'm not stealing this … Is that shed sealed and/or moisture proof? … I'm just bringing all this stuff into the garden section … How many trolleys do you have in this branch? … Could you reach that for me? I'm vertically challenged" etc.]
I had possibly way. too. much. fun creating and styling this shed. I really felt like the Emily Henderson of sheds by the end of it.