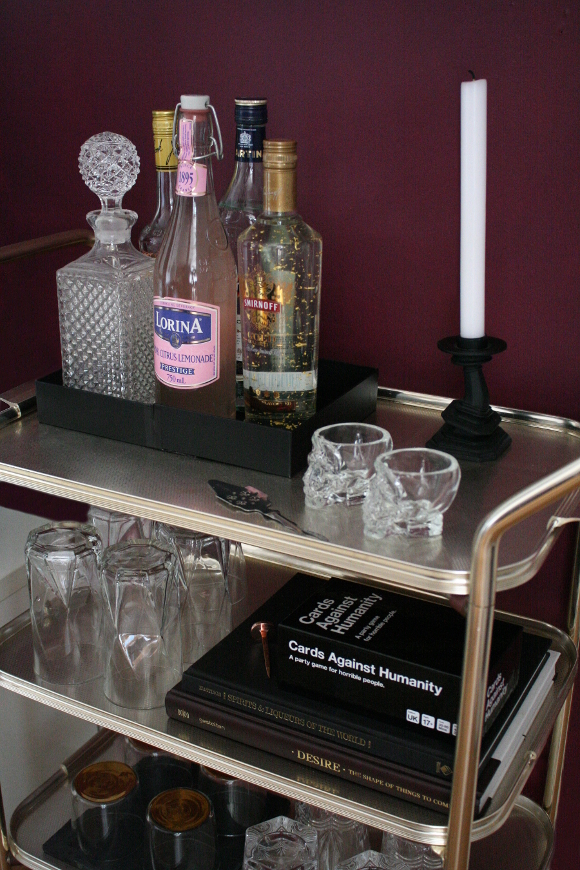 Autumn is beginning to creep up here in Dublin [not complaining]. The weather was awful this weekend so we were stuck indoors and I had the perfect opportunity to faff about our apartment and nest* to my hearts content. One area I've been stink-eyeing for a long time is our
bar cart
. I'm forever pinning beautiful images of effortlessly styled bar carts, and ours always just kind of looked like a toddler emptied its pockets onto it.
I moved stuff around, added things that had been hidden in my styling stash and attempted to create a pretty vignette. It's not completely there [yet], but I'm a lot happier with it.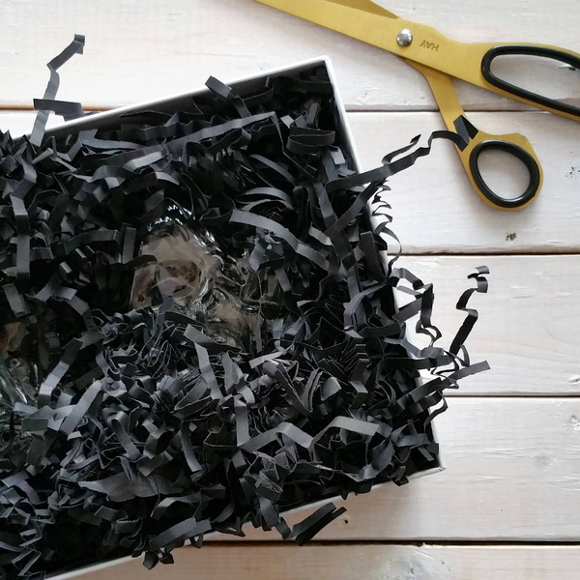 Another reason I was prompted to get my cart in order was I got a cheeky and unexpected parcel last week from a
wild mane-d vixen
, that made me squee. Simply entitled "
to my gothic princess
"; two
Crystal Head Vodka
skull glasses. Talk about SWOONWORTHY [they're actually quite difficult to photograph, but trust me, they're simply amazing. See one with black absinthe … for photo purposes. They're amazing, thank you Kimbo xx We've already broken them in :P].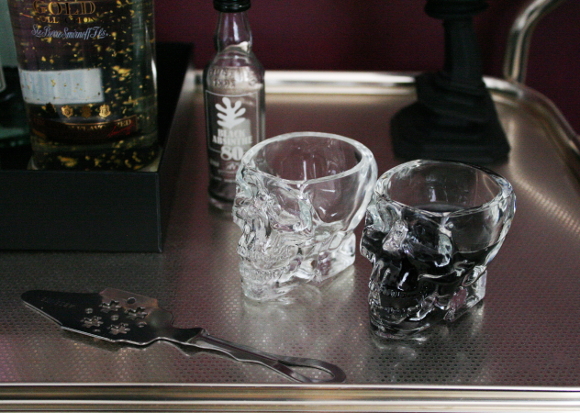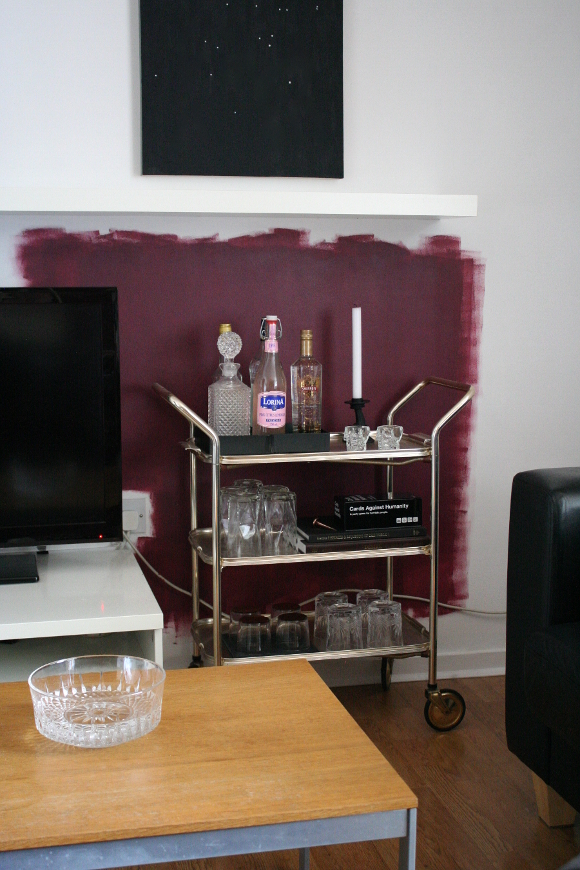 Whilst I was autumnizing our living room I took out my roller and quickly added a patch of
berry paint
, which I've been kinda dying to add more of to our apartment so I tested to see how it would look behind the TV. I love the idea of dark walls accented with white and bright accessories to balance things out. I think it might work well, but I'm concerned about how dark it will look come winter. I adore it, but I'm still on the fence especially re: possible seasonal affective disorder. At the very least, perhaps I'll do something about that unsightly cable? As it is, it really brings a certain
je ne sais quoi
to the look I'm going for. Don't you agree?
When in doubt, #CropItLikeItsHot.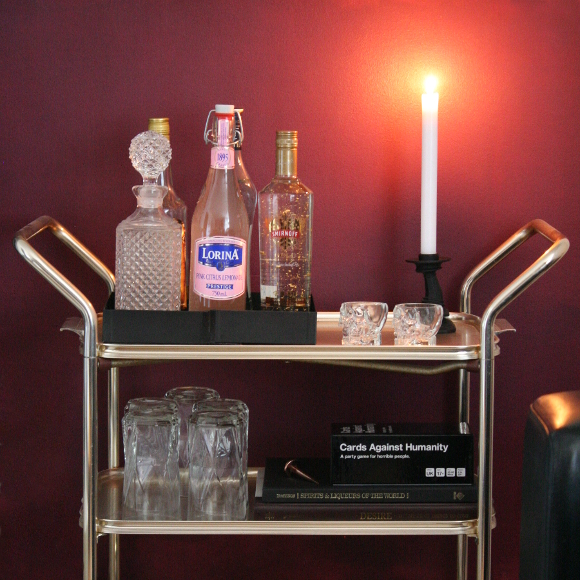 *No, I'm not pregnant. I've heard of this 'nesting' that occurs during pregnancy, and quite frankly, I've been nesting since the age of 17.