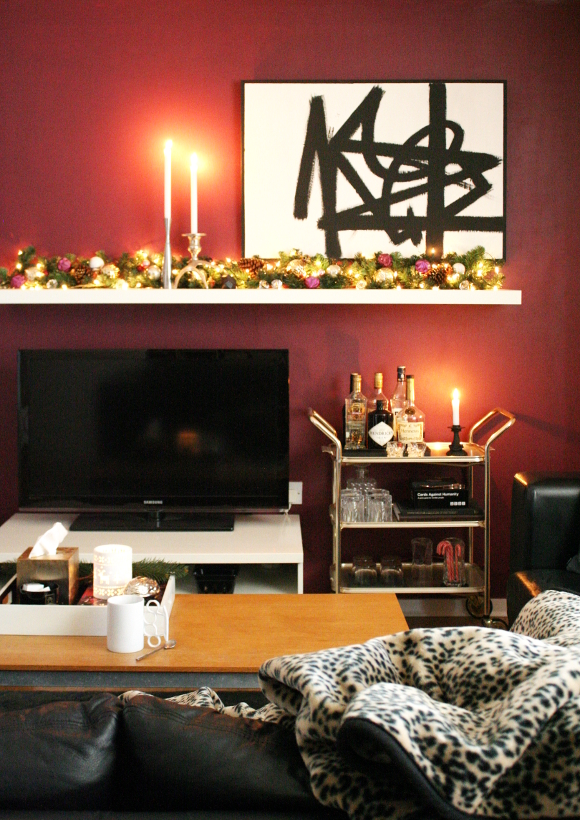 Christmas was a bit slow to arrive in our apartment. I don't know about where you are, but we've had an incredibly mild winter so far this year [I still cycle to work in a tshirt every morning] and I've found it less than festive. Growing up in Canada I'm used to at least 4 feet of snow at Christmas, so if it's warm at all, I ain't in the mood.
Slowly but surely over the course of this week, I finished decorating for Christmas. Woo! o/ I was very good this year and only bought 3 new decorations – the festive ceramic candle holder from Harvey Norman on our coffee table, a set of tiny pink baubles I spied in Lidl for next to nothing for our tree, and a giant nut shaped nutcracker I saw in Deborah Charity Shop during the summer which is also home on our coffee table. Note to self; buy nuts.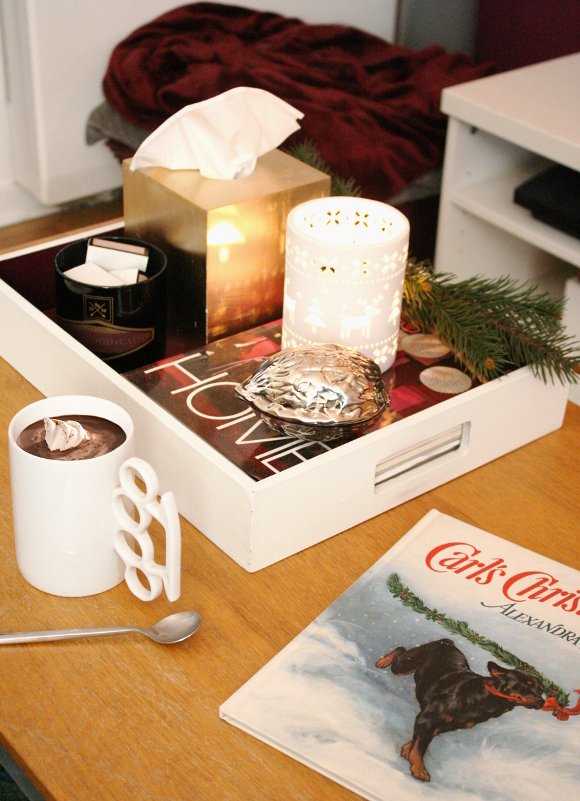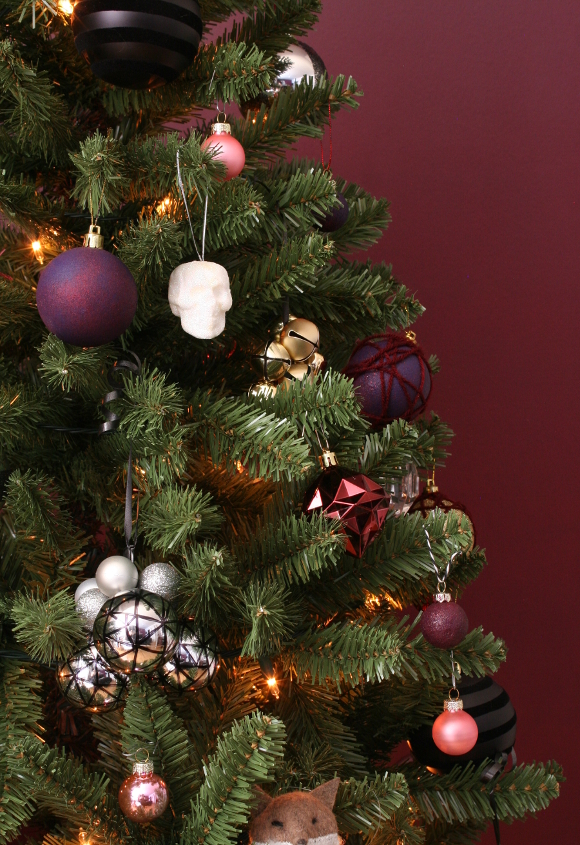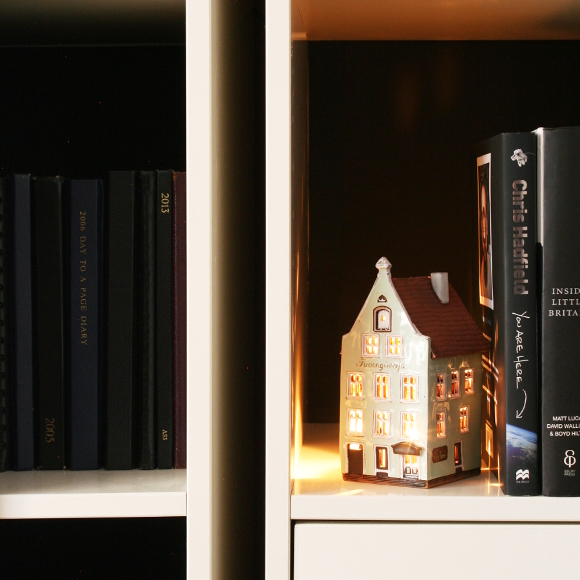 Last year when we cruised around the Baltic Sea [pretentious wanker sentence alert], I picked up this bigature house in
Tallinn, Estonia
for my parents and got 4 miniature houses for us [as
seen here
]. My mom and I funnily enough came to the conclusion that we both preferred what the other had, so I swapped my teeny houses for their less tiny house. It's the perfect size for a tealight and looks sooo festive on our shelves.
I didn't buy new decorations [except the teeny pink baubles] this year, so to mix up my old decorations I strung loads of similar baubles together with ribbon and hung them up in groups. I was going to repaint a load of our old decorations too but I never got around to it and they're perfectly fine thanks to my previous updates. A couple of years ago I updated our baubles with
paint and yarn
, and last year updated some more with a
Sharpie and a label maker
, showing that you don't need to buy new ornaments every year to change the look of your holiday decor.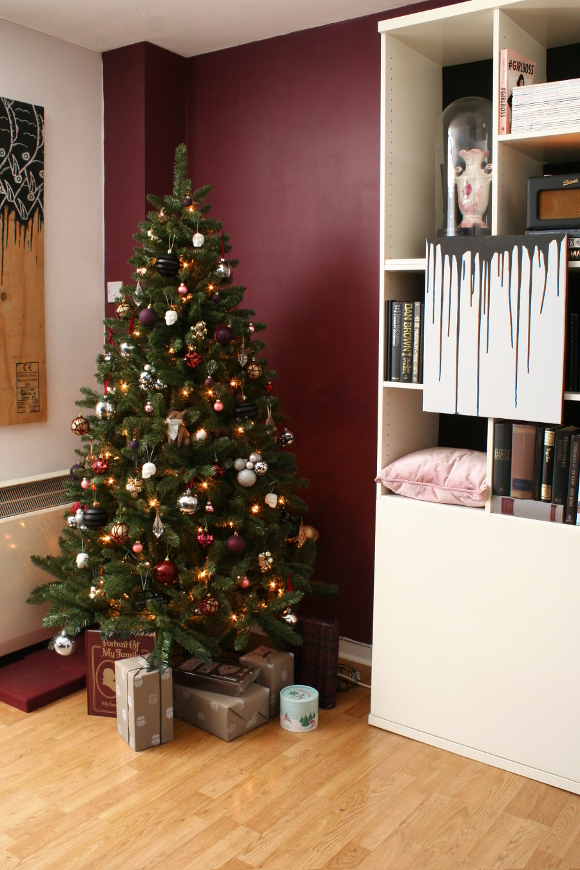 And if you're extra cheeky this year, you could try making your own
edible ornaments
like I did the past 2 years, but didn't this year because I got lazy. Make them and hold them over me, please.
xx