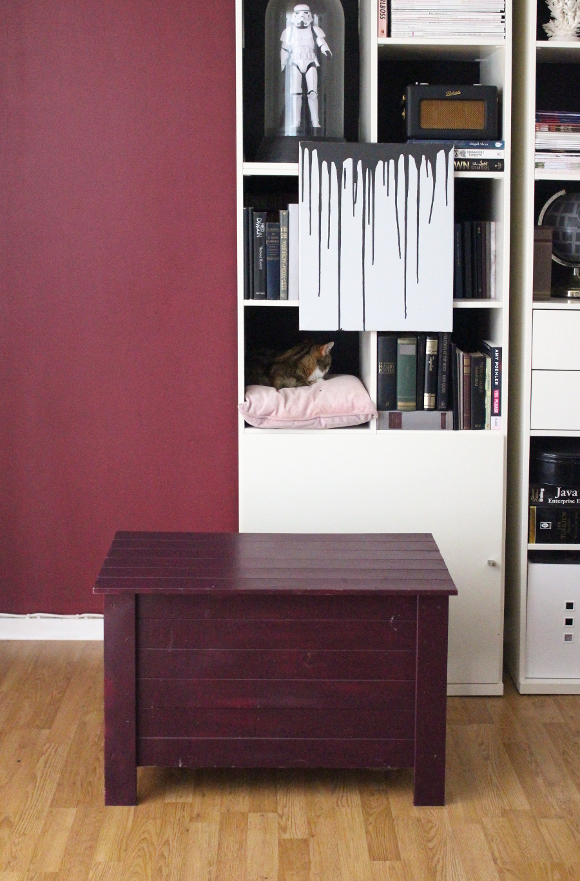 For a long time, I've hoped to use an old coal chest to store Cora's toys and an old coal bucket to store her diapers. They're not what most people would think or want to use in their home, but they're what I've wanted.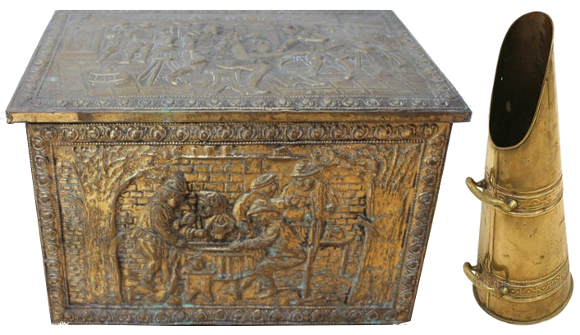 I found a really well kept coal chest in an Oxfam a few weeks ago, but I was tired and wasn't in the mood to lug it home [plus, I had Cora and the pram]. I went back a few weeks later and as you can guess, it was gone.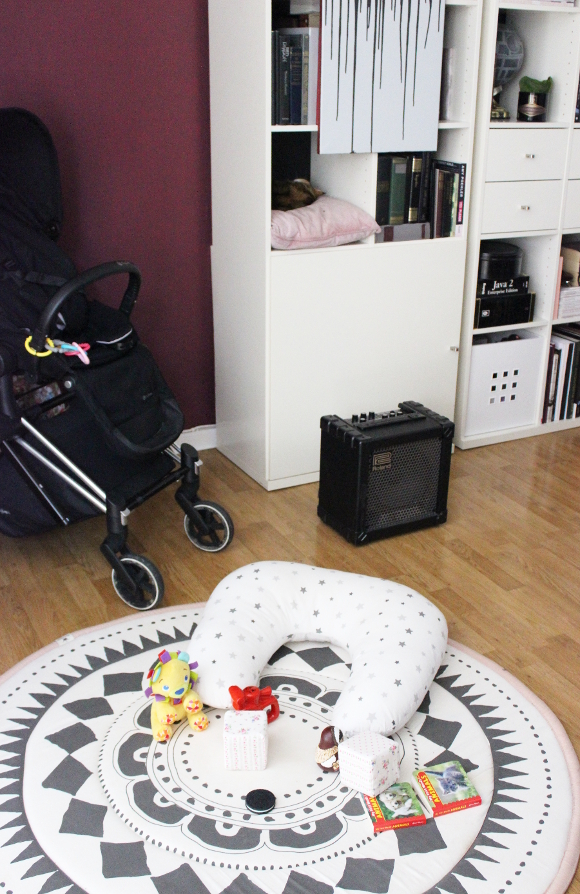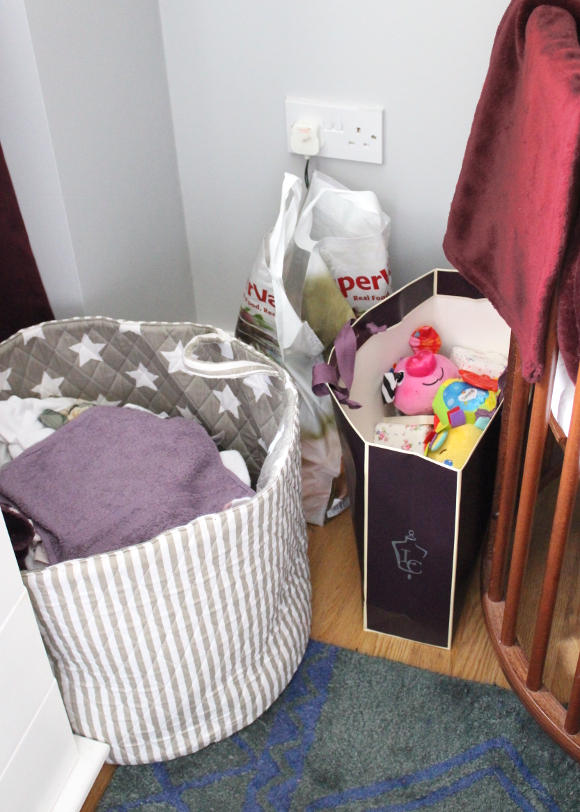 Until now, we've been using a rather elite plastic bag to hold Cora's diapers. As for her toys, they tend to stay on the living room floor or end up in a paper bag next to her crib. I can't see either her diaper or toy bags from the hallway, but I know they're there. Lurking. And they bother me. I know the mess is only going to get worse, so until I find an unobtainably pristine child-friendly secondhand coal chest, we can use my old storage trunk. I bought it years ago from Argos and it's served us well, but the current colour is too close to the colour of our walls. I've kept it for sentimental reasons, but I'd like to update it and make it look a bit more sophisticated – if possible. It's a basic wooden chest, but I have no idea what to do with it. I was thinking of turning the top into a padded seat [and even adding a buttoned chesterfield-style top], but the rest; clueless.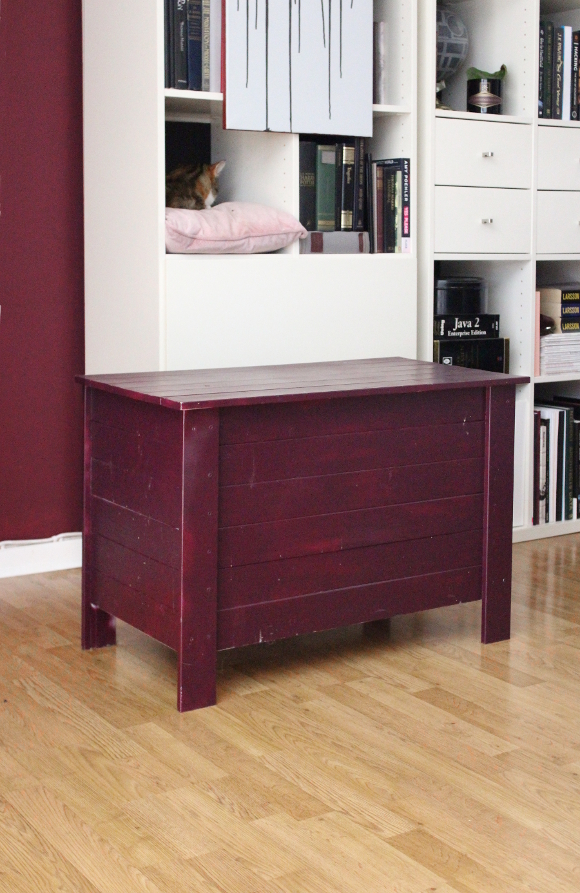 I'm still on the lookout for a secondhand chest and bucket, but in the mean time, I really don't know what to do with this one. The only colour I'm vetoing is WHITE. It can't be painted white because of those god forsaken dicoloured Ikea shelves. White only magnifies how yellow our landlord's shelves are [I've considered painting them, but that would be more hassle than it's worth].
I'm kind of thinking painting it black and adding a chesterfield buttoned top, but I really don't know. Any and all ideas would really be greatly appreciated. What would you do with it if it was yours?