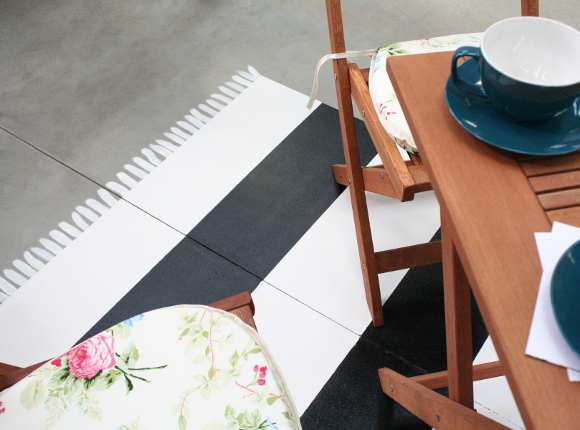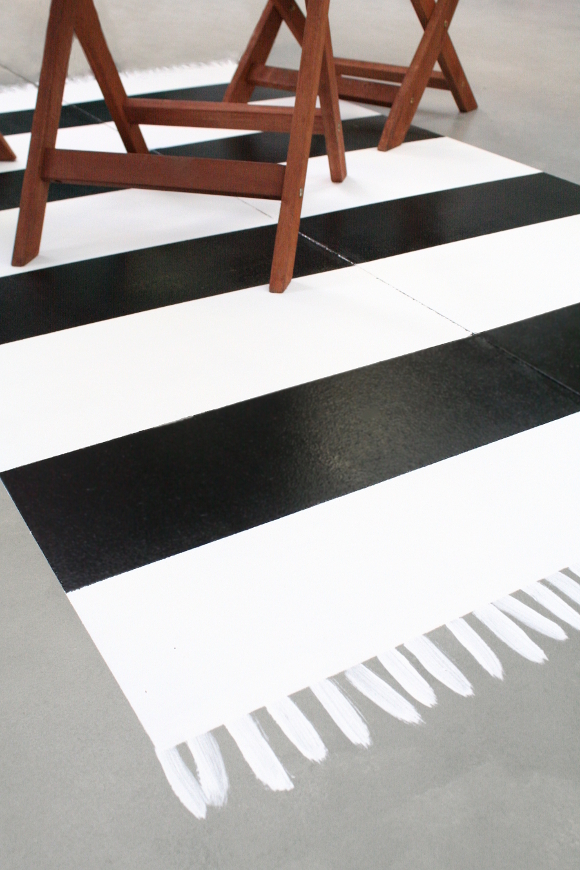 As and from yesterday and just in time for summer*, my latest DIY project for Woodie's has gone live – how to DIY your own outdoor painted rug! Perfect for making the most out of your al fresco dining this year that'll also bring a little bit of indoors out. It's a very easy tutorial and you can choose whatever rug colours and pattern you like – I kept it simple as a black and white rug to show how even the most basic design can have a huge impact. Not to mention it's a perfect little project to encourage you to make the most out of your backyard.
Happy Friday, homies, and cheers to the weekend.
*Hey, will someone please tell Ireland it's now June and I shouldn't still be needing my electric blanket every night. Thanks.