Up until last week I had a rather
generic
, and dare I say boring bedside table. I decided to give it away via an amazing site –
Freecycle
– where you can post your unwanted items and others nearby can choose to scoop them up for free. I gave away said bedside table as well as an equally generic
mini desk
we had for years.
What prompted this was my increasing interest in alternative bedside tables. There are so many vintage-esque homemade and creative bedside combinations out there.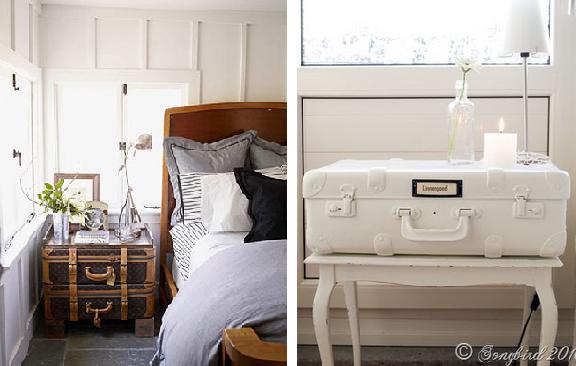 Old trunks and suitcases | I've always wanted an old trunk to keep all my blankets in. Out of these examples, I'm going more for the table-suitcase combo on the right. Lovely layers.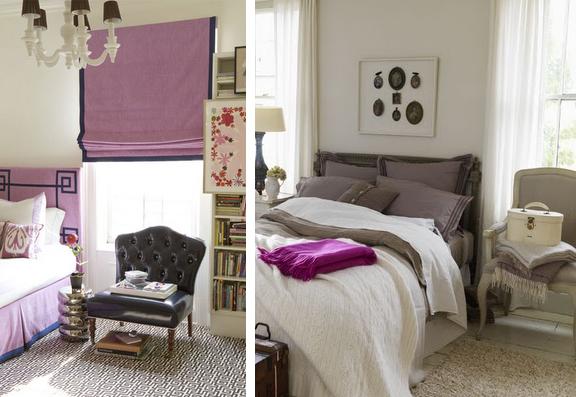 Bedside chair | I tried this look in our second bedroom, but our spare room is quite narrow and it doesn't work. It just looks like I mashed a chair beside the bed. I still really like this look, and think it brings a more comforting and a welcoming feeling to a bedroom.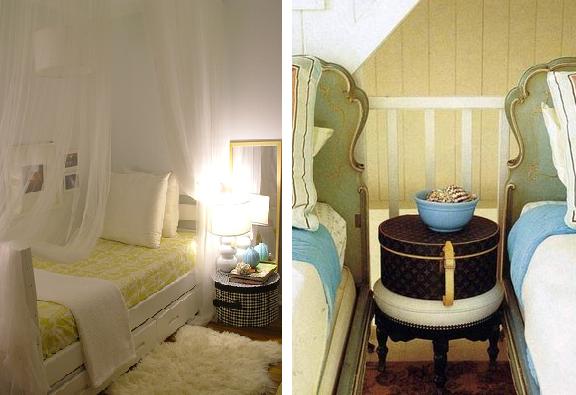 Old hat boxes | I have a couple kicking around my apartment already. A lovely floral
TK Maxx
hat box which holds my unusual swimsuit collection, and a super-cute
Celia Birtwell travel case
, that my boyfriend got me a couple of Christmas' ago, which I actually use. I just
need
to collect more to make a suitable side table …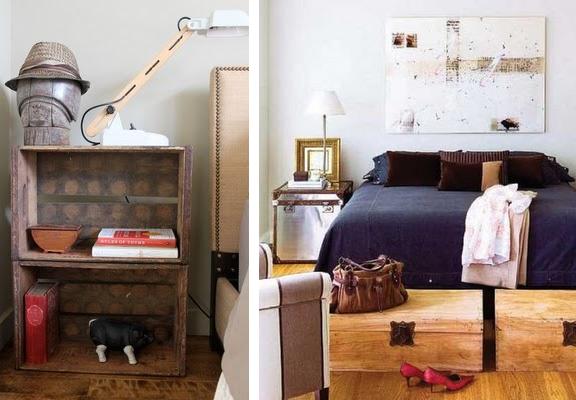 Storage crates | for more of a masculine touch to your bedroom; should too many mini pillows and flowers make it this far, your man can feel like he's claimed part of the room back. Or at least that's what I tell mine.