I've been scouring the internet high and low for inspiration regarding what to cram into our gorgeous {and flamingly massive}
cloche
. There are some amazing ideas out there, so I'm feeling quite excited about what can be done with ours. Behold, the fruits of my labour …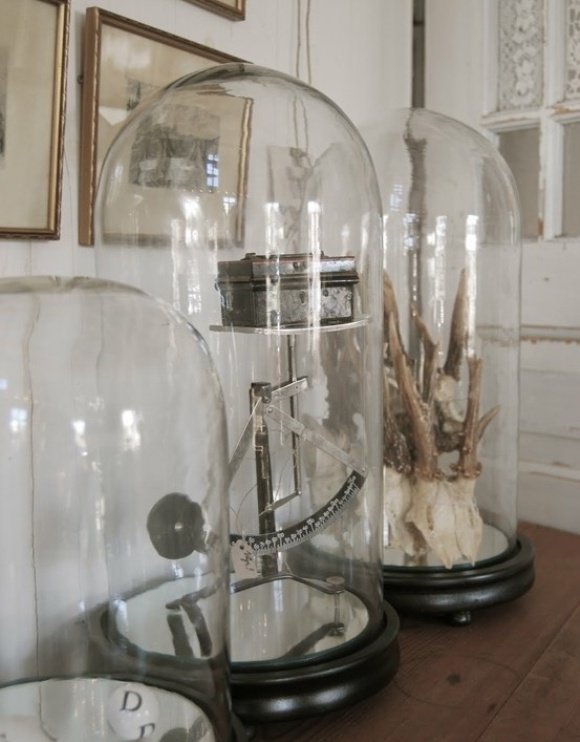 Above – as creepy as this will sound, I'm really intrigued at the more clinical and/or 'creepy' bell jar arrangements out there. Skulls are an obvious yes for me, but there's just a certain something about what's going on with the above.
Every ounce of me is already screaming for team Teacup Bell Jar. This is fighting strong and definitely appealing to my obsession with dainty things, so a load of dainty things in a massive display? Hell yes. But my fear for shattered porcelain might be trumping that.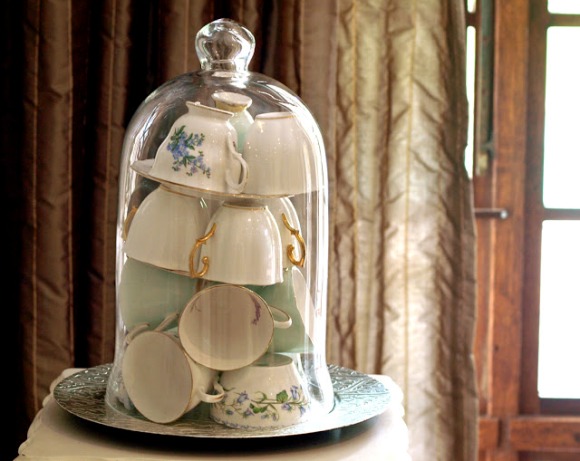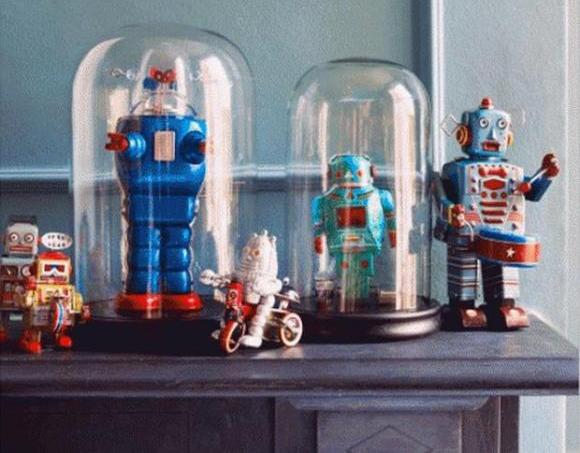 I'm always conscious of our home being too me or too feminine, so I try to impress hubby by incorporating man things. We unfortunately don't have a robot collection, but this may be substituted with something, dare I say, Star Wars related …
I'm also into simply placing a load of stuff in a pretty glass or cup under the cloche. For me this would immediately scream knitting needles since I have some that are in quite lovely colours as well as some inherited from my nanny.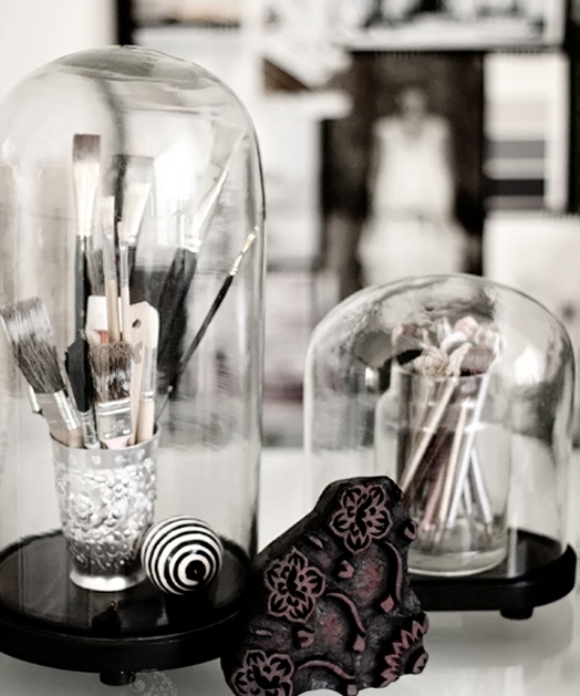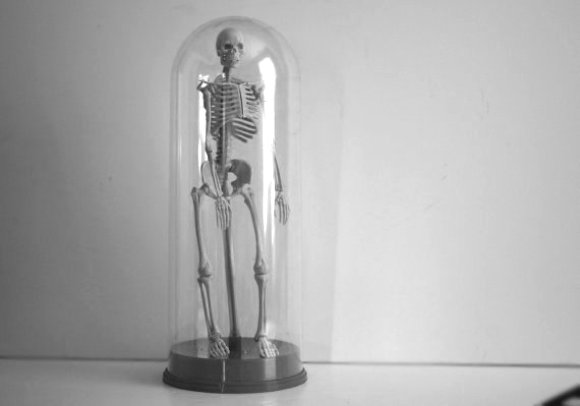 Once I saw this mini skeleton action going on, I couldn't not include it. That's all I have to say about that.
And finally, I'm including the below picture because of the parallel-living-room-universe that is going on here. This is the exact layout of everything I have in my living room – rectangular tray, stack of books, mini cloche, amethyst, skull, second stack of books, and even the ratio of couch-to-coffee-table-to-wall layout. Except our living room is a much darker version. Mind = blown.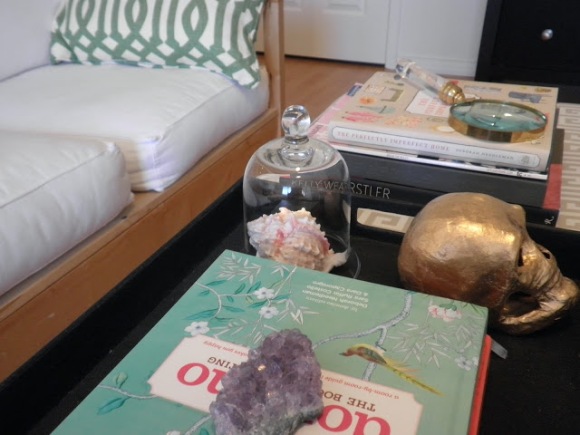 What do you guys think? Do you have cloches or bell jars at home, and what do you have in them? I'm still open for influence.
TFIF homies. Bring on the weekend. xx A