I've been channeling my inner Carrie Bradshaw these past couple of weeks. I've been spending a lot of time at my desk writing, creating, researching, and attempting to look sophisticated as I gaze into nothingness while a witty narration of my day plays in the background. Or so I like to think.
Having sat here so much recently, there was no better time to give my desk a little nip / tuck. I like mixing things up, and as they say, variety is the spice of life …
A couple of weeks ago I treated myself to
this adorbs pennant
from the
Stay Home Club
, which suits hubby and I to a T. Yeah we go out, but for the most part, we are home
birds
cats and take no shame in preferring to stay in with Netflix, a beverage and cuddles. Too legit to quit.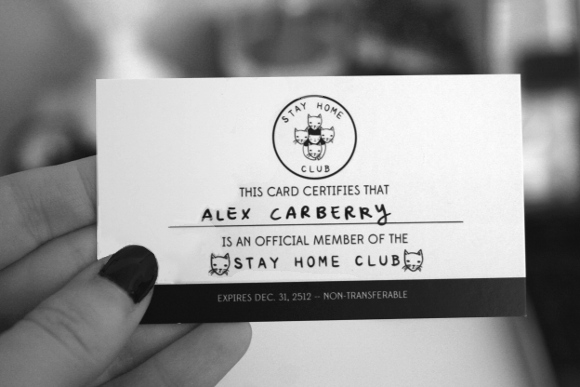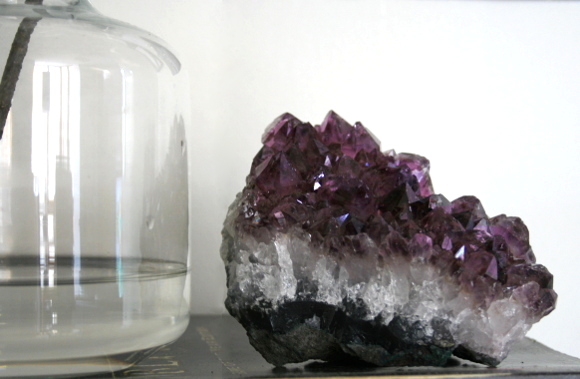 I also couldn't resist this whopper of an amethyst which I picked up this week. Seriously, it has to weigh about 3 lbs. At €13 from
TK Maxx
, I couldn't not buy it as it was twice the size of
my first piece
, and for a the same price.
In reality though, the below is more what my desk looks like today. I counted myself lucky for not contracting husband's man flu, but last night my allergies were so bad, I sneezed my way to a sore throat and today I'm wading in tissues. If you guys can't see them, then they don't exist. Right?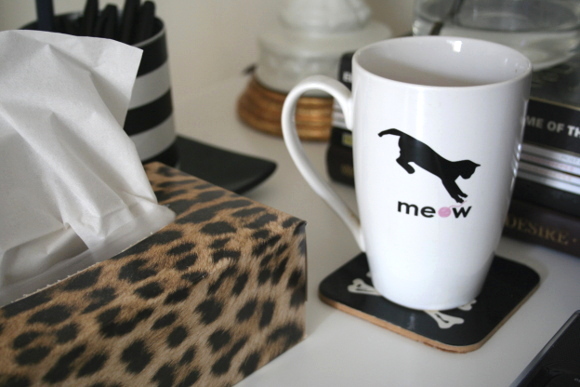 Before I forget, happy 4th of July to my State side readers! I would have organized something much more relevant to blog about today if I wasn't so gooey. I hope you enjoy the celebrations wherever you are, and chillax to the max 🙂 xx A