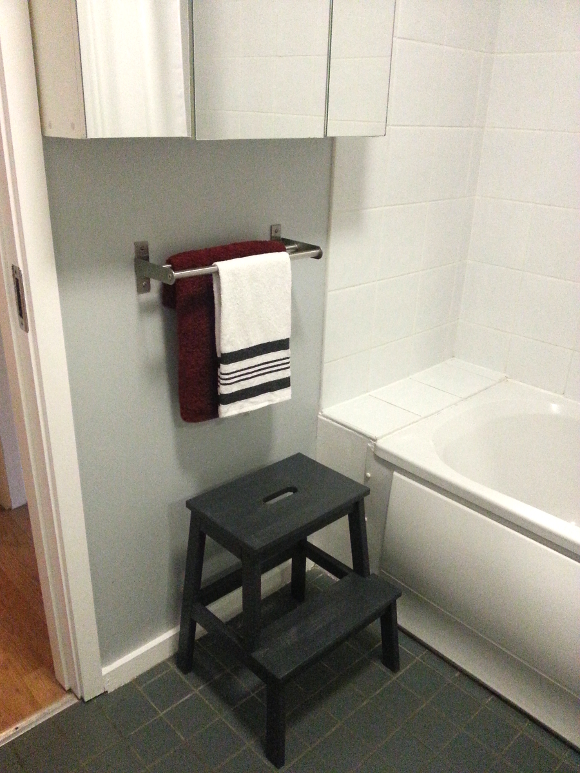 Sometimes it takes me a long time to pluck up enough courage to ask a question. Last April [ahem, April 2013], our landlord visited our apartment as he hadn't seen it since he moved out 8 years ago. He was very happy with how we were keeping it, but had mentioned some areas of the apartment had aged and talked about getting someone in to repaint the discoloured skirting boards. And then a year and a half happened.
I FINALLY emailed our landlord last week proposing I paint the skirting boards [after all, I don't want strangers in our apartment + I do find painting relaxing]. He had no problem whatsoever and even went as far as to say if there was anything else I thought needed updating, he would cover the cost. !!!!!!! Trust me when I say I screamed a little at my desk. More on that another time!
Apologies in advance. My camera has been acting up, so I had to take most of these photos on my phone.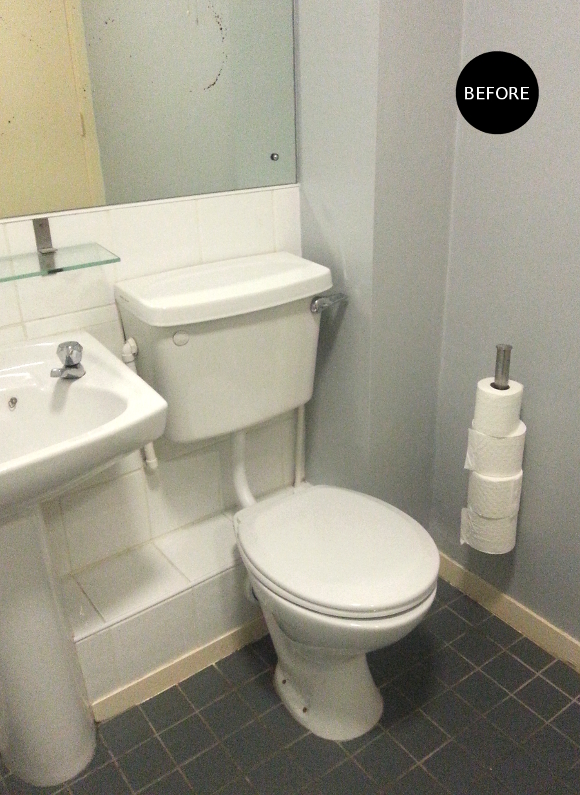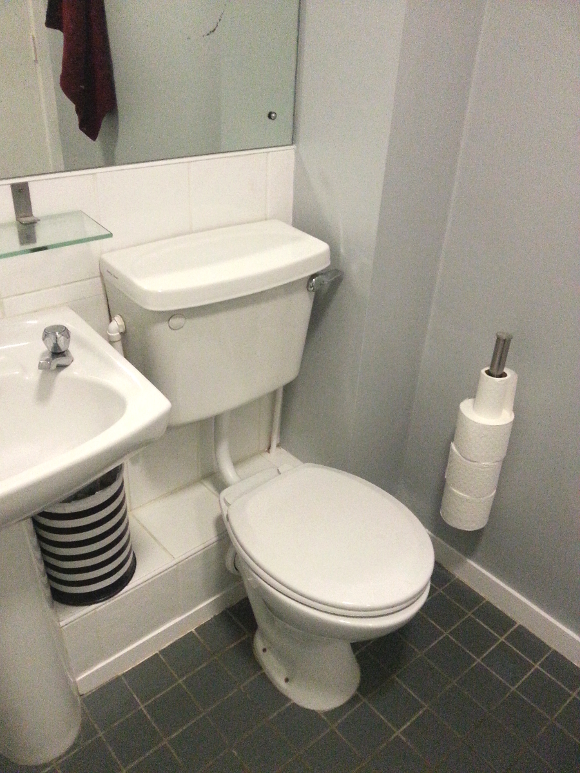 The skirting boards and doors throughout our apartment were, I'm assuming, originally painted white. But aged quite terribly and were so ugly and yellow that my eyes were in a constant state of almost bleeding. The discolouring of the paint is most noticeable in our bathroom. Unfortunately, the colour of the skirting boards and the door made not only the grey walls look blue, but the grey floor tiles too. It was EMBARRASSING. Whenever we had guests over I had to emotionally detach myself from the situation whenever they used our toilet. As far as I was concerned, they were going in there and closing their eyes, right?
After I got the go-ahead from our landlord last week, I hurried to
B&Q
and bought a 2.5L tub of
Dulux Stay White Satinwood
and got painting. As advised by the paint expert in B&Q, I first cleaned the existing discoloured paint with turpentine on a rag, sanded the paint [as the original paint had a high gloss finish], wiped any dust off and started painting.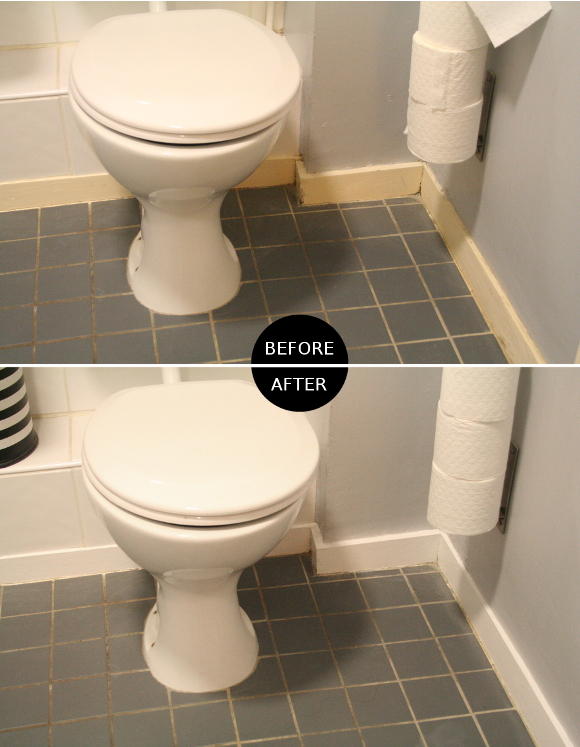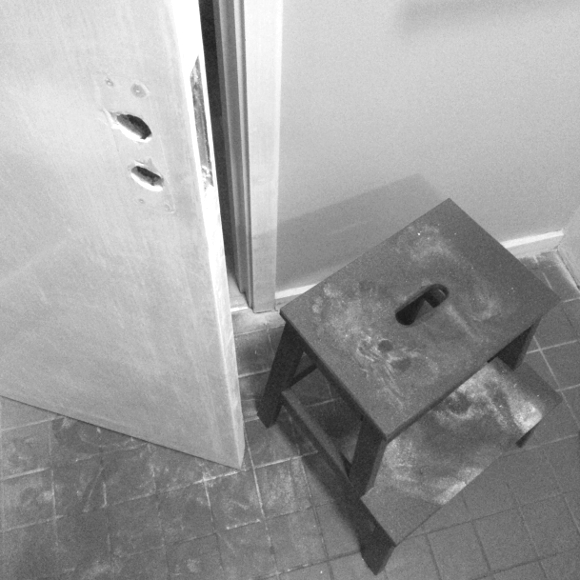 Since I'll be updating all the skirting boards and doors slowly, one room at a time, I wanted to do a legit job. I removed all the door hardware, cleaned it and added them back after the paint had dried. Above was my panic moment when I thought oh dear lord, what have I gotten myself into?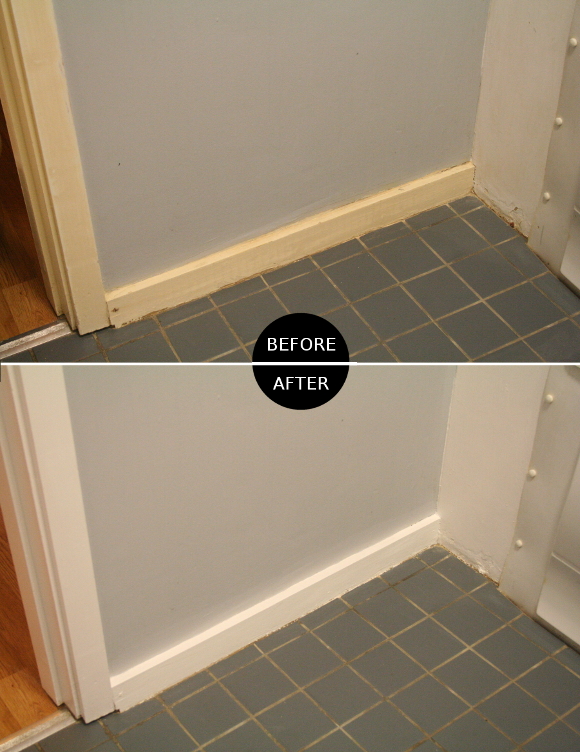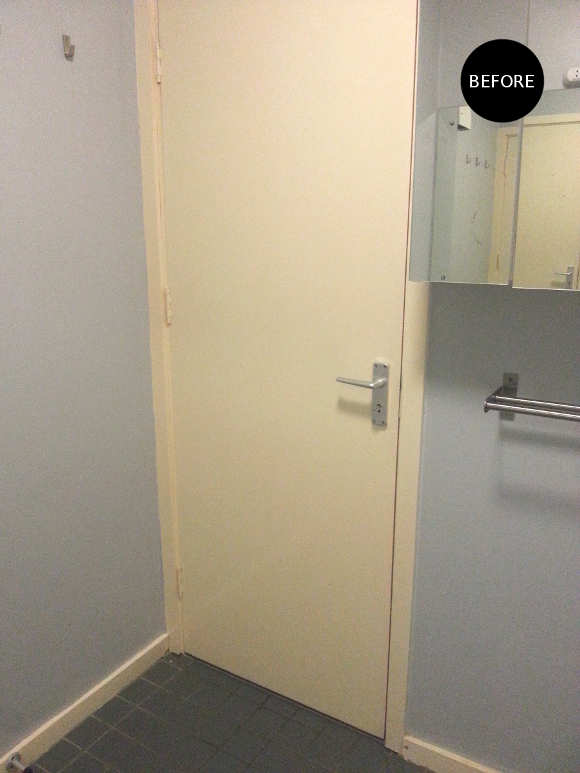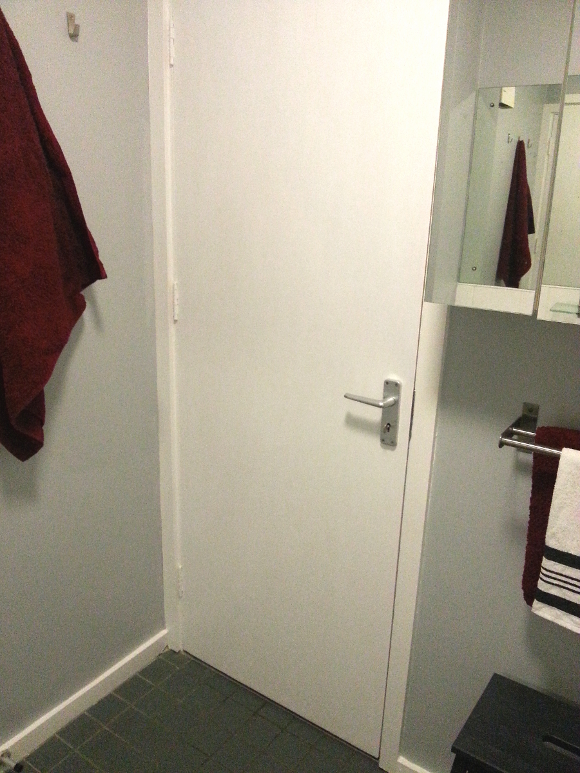 Okay, I might be going a bit over the top with the before and after pictures, but I'm so pleased with how much better our bathroom looks now that it less resembles an abandoned veterinary clinic. I promise I won't be inundating my blog with before and after pictures of every room once it's repainted. Our bathroom was by far the most obviously-discoloured.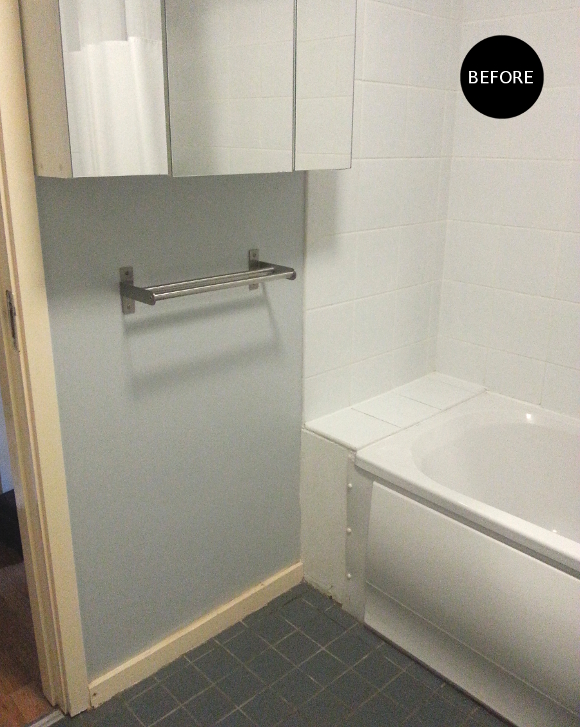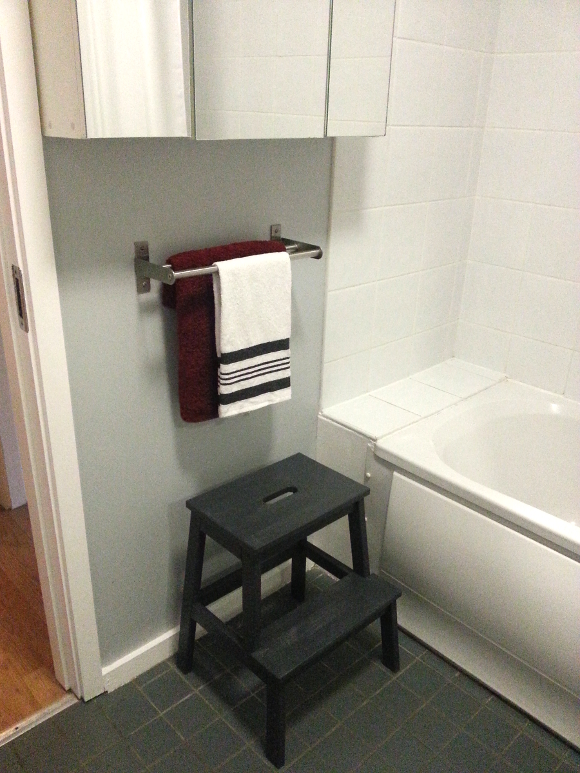 There are two aspects of our bathroom that need further updating –
THE MAIN MIRROR – [as seen above the toilet. It spans almost the width of the room] it's really worn and just way too much mirror. Nobody needs to see that much of themselves.
THE FLOOR GROUTING – I don't think the previous tenants cleaned the floor. Ever. So unfortunately the grout in the bathroom as well as the kitchen is really discoloured. At least now that I've repainted the skirting boards and door it's a bit less obvious, but I still want to see if I can dye the grout a darker colour. I've tried lightening / lemon-vinegaring / bleaching the grout, and nothing. Chemical warfare is my only option.
But for now, I'm very happy with our clean, white bathroom. xx A