I have a love / hate relationship with colour. I'm forever envious of people's homes that are full of colour, character and are beautifully cheery. I've tried colour. And I can't do it. I fully appreciate and admire brave colour palettes, but I just can't do them. I get really uncomfortable when there are wild colours in my own space. I've tried to figure it out. I fought it for a long time, but I've learned to accept that I'm a colour-phobe and embrace it.
I do have colours other than maroon / burgundy that I appreciate [I know, I didn't think it were possible either]. Case in point – teal or turquoise viridian*.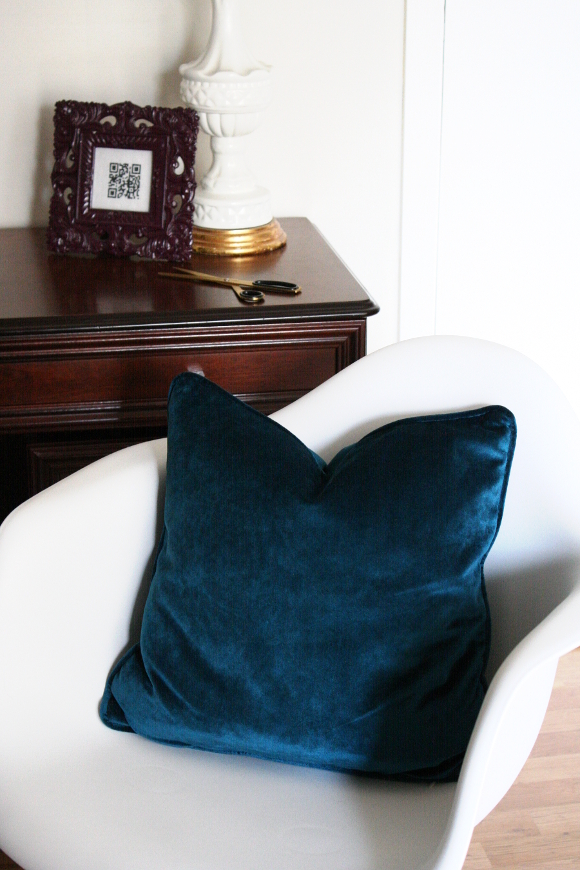 I wrote about my
new colour crush
back in September, but it kinda fell by the wayside. Until last week. I casually dropped into TK Maxx [the most dangerous kind of visit] and what did my eyes see? Only the most luscious pair of
turquoise
viridian velvet pillows. I actually closely resembled Gollum while I plucked them from the shelf; looking over my shoulder in case I'd be found out and my find would soon be compromised.
I crammed them in my bike basket on Friday and cycled home. And so far, they're not driving me crazy! They're such a deep turquoise viridian and I think that's what works. Plus, they're velvet. But don't expect to see loads more teal all up in here. Just little punches.
I think this dark shade goes really well with the plum accents as well as some of the dainty pink here and there in our home. So what about you? Do you have an unusual colour crush? Or is there one you can't stand? Please tell me I'm not the only one who's this picky with colours …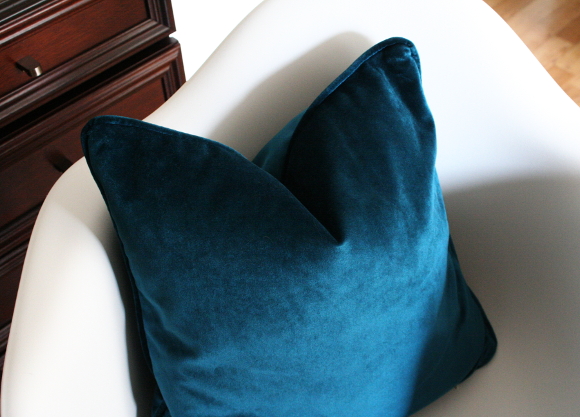 *EDIT: we were discussing teal vs. turquoise over dinner tonight [I know, we're so wild] when husband pipped up, "so turquoise and teal are like viridian then?". There's a reason I married that man. Viridian, for those of you who may not be as into Beetlejuice as I am, viridian is mentioned by Otho as a perfect blue-green colour for Delia's bedroom. Is it starting to make sense now? Black and white stripes? Viridian? A serious aha moment.