A couple of weekends ago Robert and I planned a trip to the Merchants Market on the East Wall road. It's a behemoth of an indoor market full of thrifty stalls of all shapes and sizes, overflowing with the weirdest and most wonderful of things. For example, I distinctly remember finding an industrial size tub of used Vaseline for sale during one particular outing.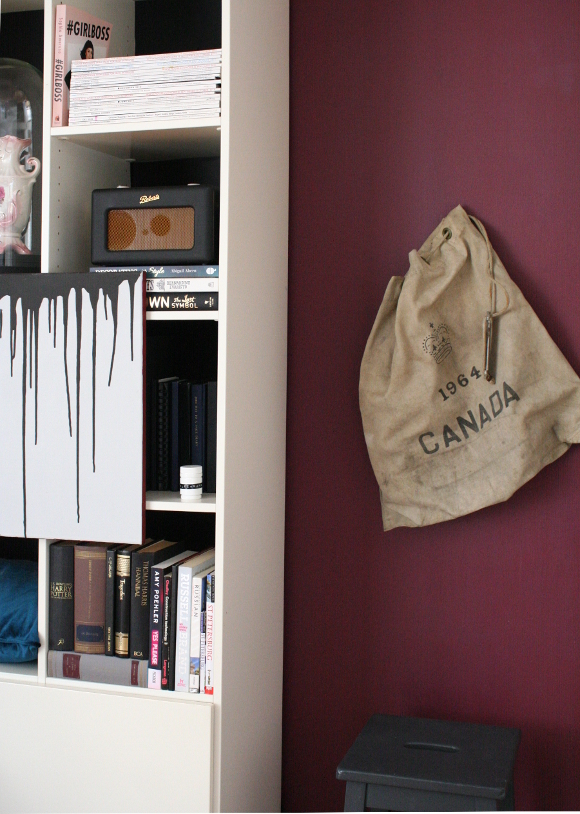 Unfortunately, once we arrived we were told the market was no longer. Giant, undiluted ugly crying face. All was not lost as we were diverted to a single stall remaining in the adjacent building, so we of course went in for a snoop. A few minutes in what did Robert spy? This Canadian post bag hanging from a curtain rod. I had to have it. Then I did that thing where I say to myself "
hmm, maybe I'll leave it and think about it
", but the thought of coming back and it being gone was too horrible a thought.
I attempted some atrocious bargaining [I am painfully awkward at it, therefore rarely do it], but I managed to get 10 euro off. For me, that is a small and awkward victory. Some might say 25 euro for a post bag is a bit steep, but please keep in mind I was too floored by finding a bit of Canada in Dublin.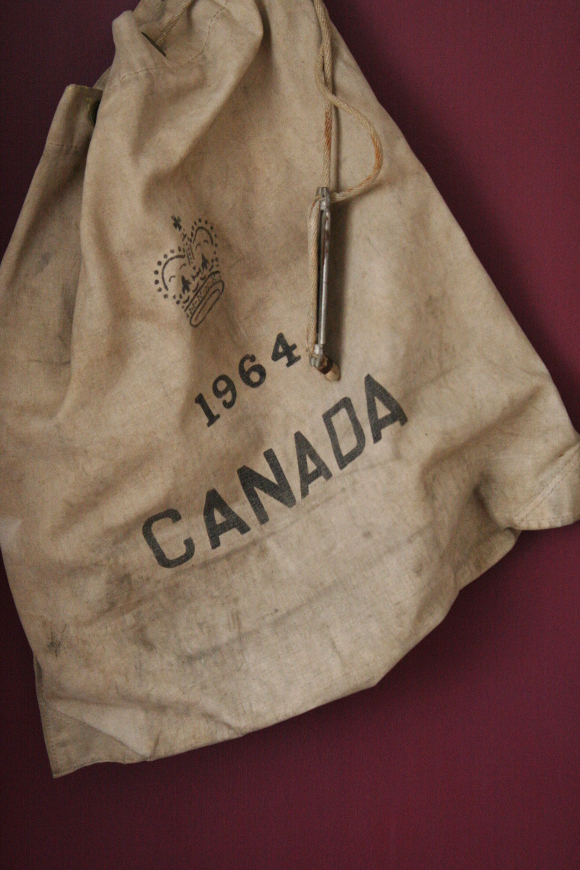 When I got home I attempted to do a bit of research to see if it was a legit mail bag or not. Unfortunately, not much showed up in regards to history behind this style, but I did find
this
same style 1964 Canada Post bag on Flickr [and also
this
picture of a similar bag in action]. So I'm claiming it's legit, but from where in Canada, I don't know. There are no other markings on it.
One thing I'm curious about is, and it's going to sound dumb, but do I wash it? I personally love the way it looks and I'm planning on hanging it in our hallway so I don't mind it's current condition. But I mean it is a little scruffy. It's vintage. It doesn't smell or feel gross, so I kind of feel like washing it would lessen it? One thing's for sure, Toshi thoroughly inspected it before it was hung up …