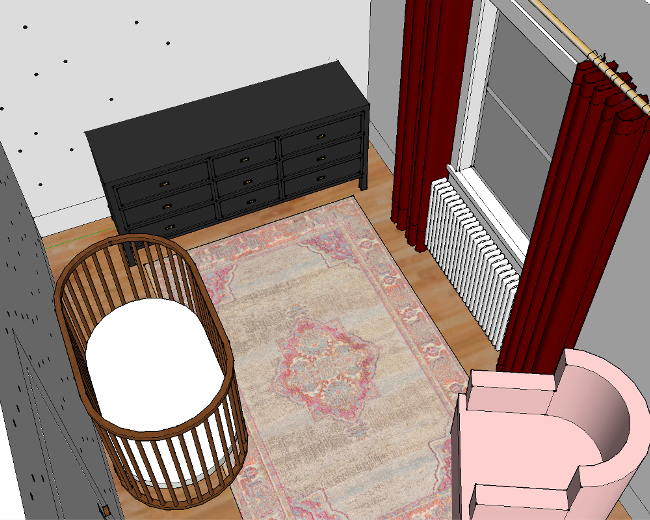 I've been taking my time thinking of a design for Cora's bedroom. I measured her room soon after we moved in and since then I've made quite a few designs on Google SketchUp. Some good, some very bad. But only within the past few days have I managed to narrow down the design to two options; a dark design and a light design.
Keep in mind that these mock-ups are minus a lot of accessories and details that will be added to the room (like Cora's faux taxidermy pig, her Katy Perry cross stitch, our Bill Murray print and some Christmas lights to name a few), so it looks very bare. The dark walls may seem a bit overwhelming, but they'll be covered with fun pieces.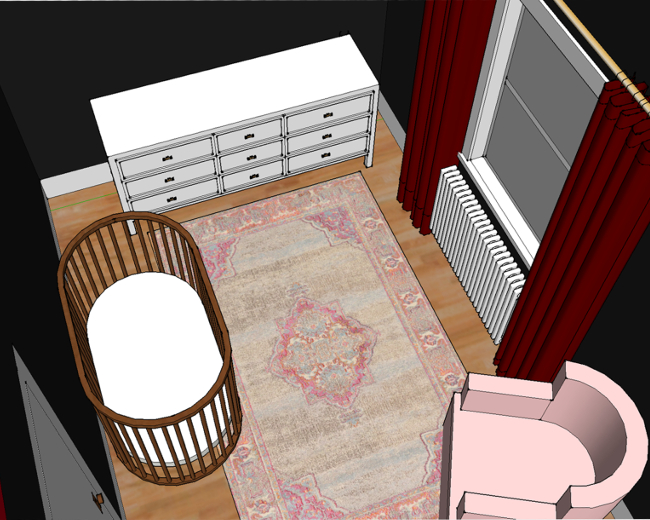 I got fancy and made Google SketchUp videos to show the different angles of each design. I went entirely dark with the dark room, but for the light room I added a kind of feature polka-dot wall. I didn't want just one wall to have polka-dots, but I also didn't want the entire room to be overwhelmed by them, so I kind of ombre-d the polka-dots onto each adjoining wall. Does that make sense? I'm using a lot of hand gestures as I'm explaining, but I realise you can't see that. These videos will hopefully better explain what I mean …
I like the idea of a dark room for Cora as it might be a calm space for her (especially around nap time and bed time). I also like the idea of going with a less traditional colour palette for her / "a little girls room". But at the same time, I want Cora's room to be somewhere fun so I keep coming back to the light design with polka-dots. I am leaning towards one design in particular, but I'm curious to see if it's the most popular choice.
So which design do you prefer? Are you more dark side than light side? Or does the idea of black walls in a little girls room make you think WHY WHY WHAT ARE YOU THINKING I'M CALLING CHILD SERVICES. I'm very curious to know, and even more curious if there are very strong opinions on either. I'm looking at you, dark side.