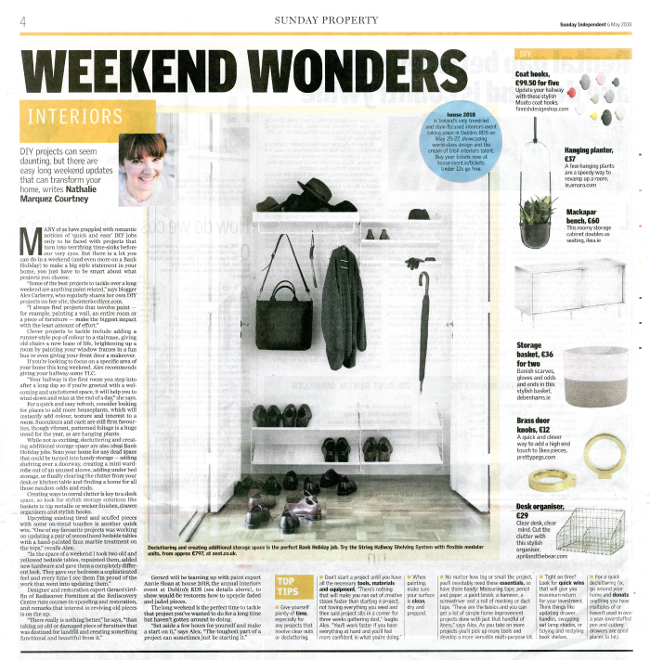 A few weeks ago Nathalie and I chatted [electronically] about her upcoming DIY feature for the Sunday Independent and she asked me a few questions ahead of the May Bank Holiday [in Ireland, sorry Canada]. I always get excited when I see an email from Nathalie [she's a stunning photographer and has such a way with writing; I can practically hear her talking] so I was more than happy to answer her questions.
I shared with Nathalie my thoughts on DIYs and small projects that can be done over a weekend, important things to keep in mind when planning a weekend of DIY and what my DIY essentials would be [all of which I packed in my suitcase when we emigrated].
If you can't get your hands on a physical copy of the Sunday Indo this weekend, you can check out the digital copy of it all here!
Thank you again Nathalie for the opportunity [one of many over the years] and for asking me to be part of your feature. Feelings.