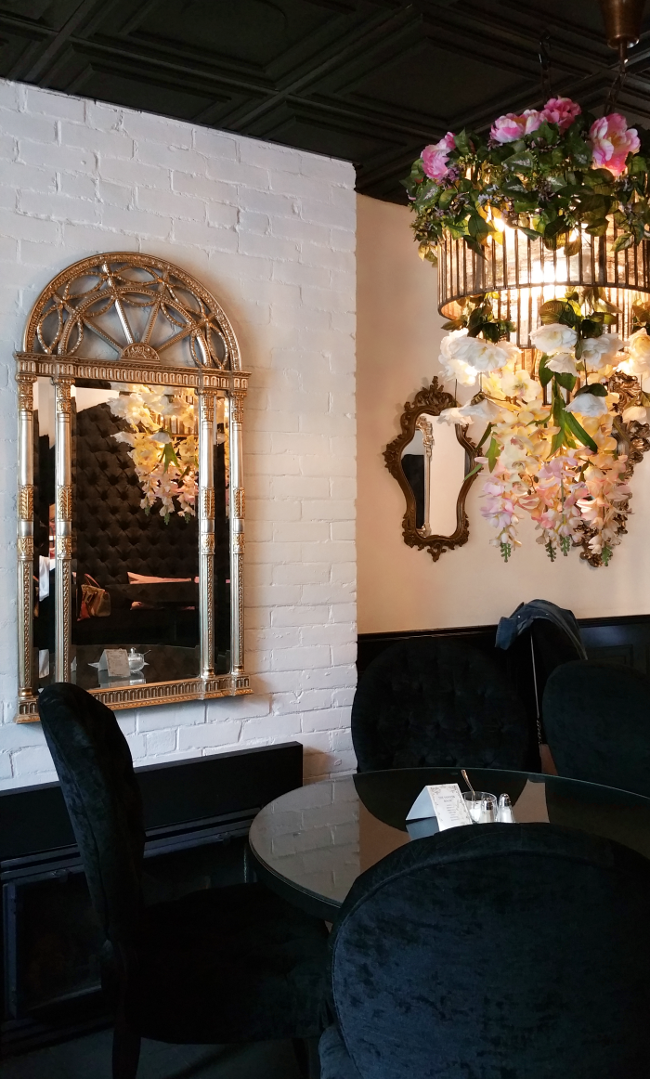 Earlier this month my BFF Sinead traveled all the way from Ireland to visit us for a whirlwind of a week. One of the afternoons we were looking for somewhere special to have a light lunch when I remembered The Vanitea Room which wasn't far from where we were at the time.
I can't remember how I first heard about The Vanitea Room, but I've been following them ever since I found out about them. Robert and I have been hoping to treat ourselves to one of their afternoon teas for months, but since we don't know any babysitters just yet since moving to Ottawa last September, we're still waiting. So when Sinead and I stopped in for a quick afternoon retreat, I felt guilty. But then I saw they had unlimited bellinis on their menu and so I ordered the bottomless bellinis.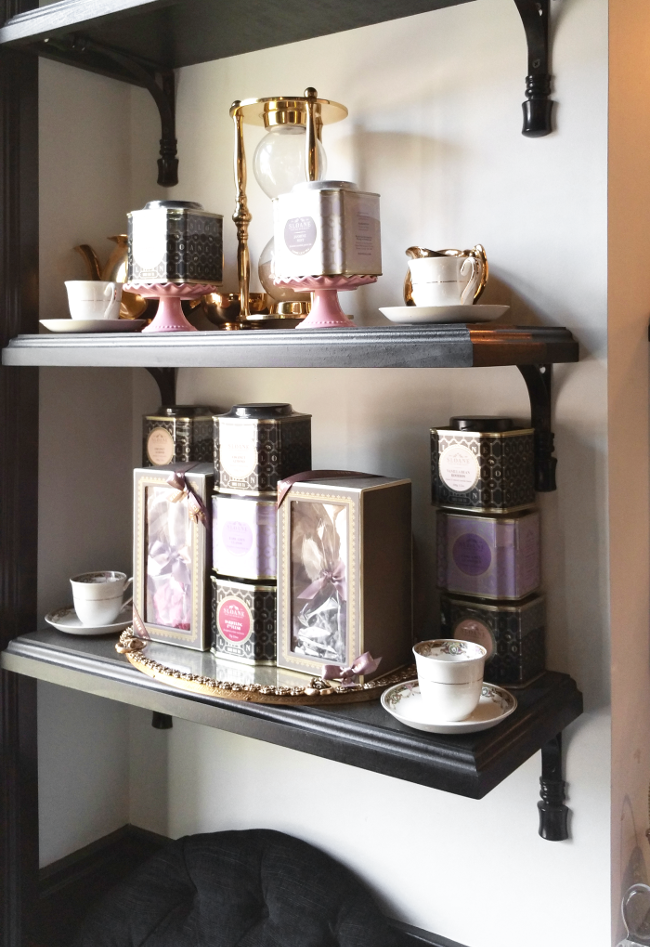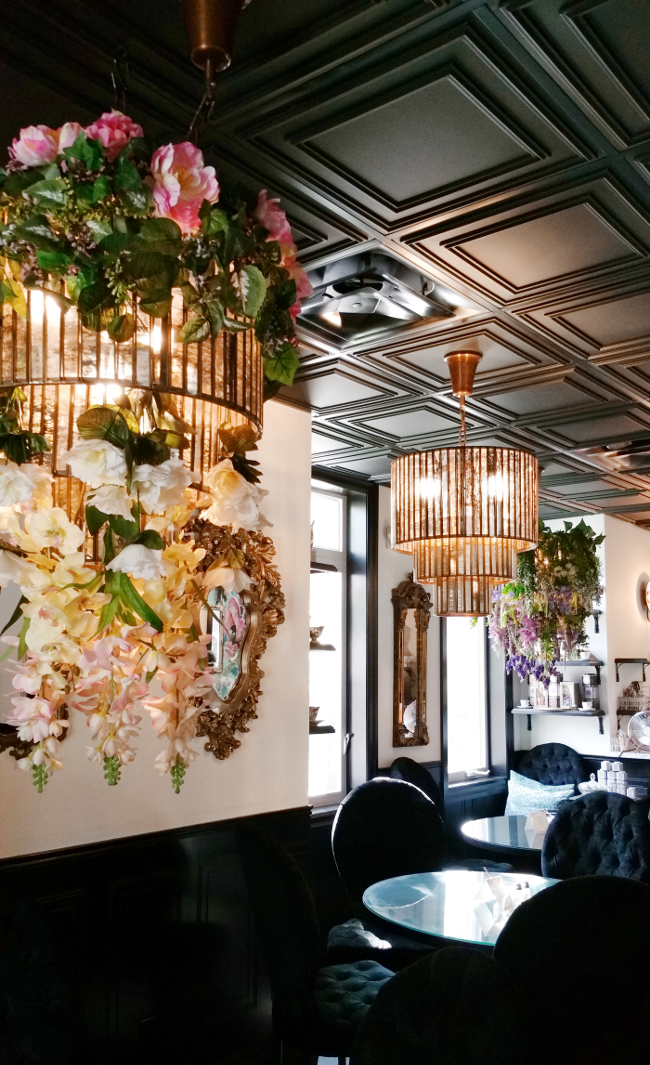 We arrived within an hour of closing, which gave us just enough time to order a late lunch. I went with the Benny and Lox and Sinead had their Stairway to Heaven and while mine was delicious, Sinead's looked even more delicious. It was the perfect amount of food to fill us until dinner.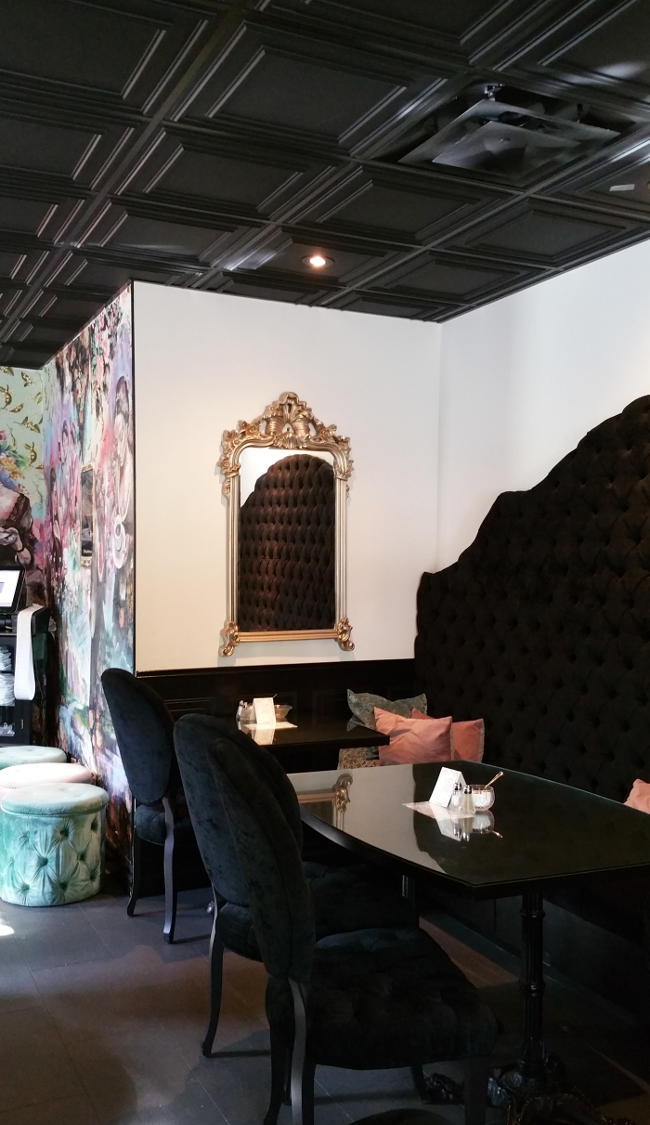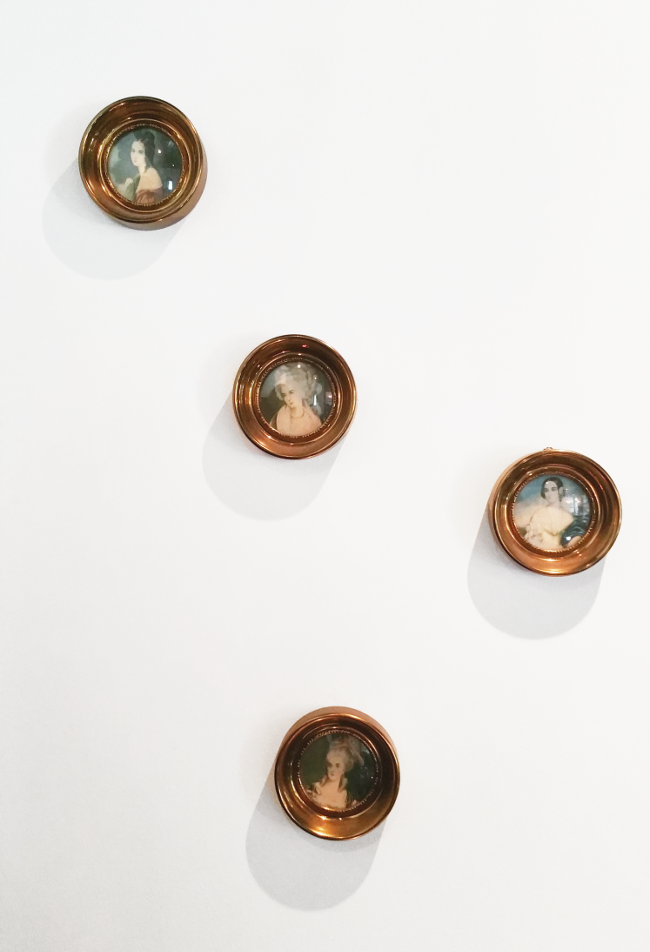 Since we were there until closing, I had a few minutes while no one else was there to take a few pictures. All of which were taken quickly on my phone [it was warm and sometimes when you're warm and cranky you don't want to carry your camera], but the pictures turned out not too bad! It's a cozy restaurant with [give or take] seven seating areas. The Vanitea Room serves up delicious food and even more delicious design details. Robert and I will for sure be going some time soon just the two of us for one of their more extravagant afternoon teas. Hopefully that some time is before Cora goes to college.