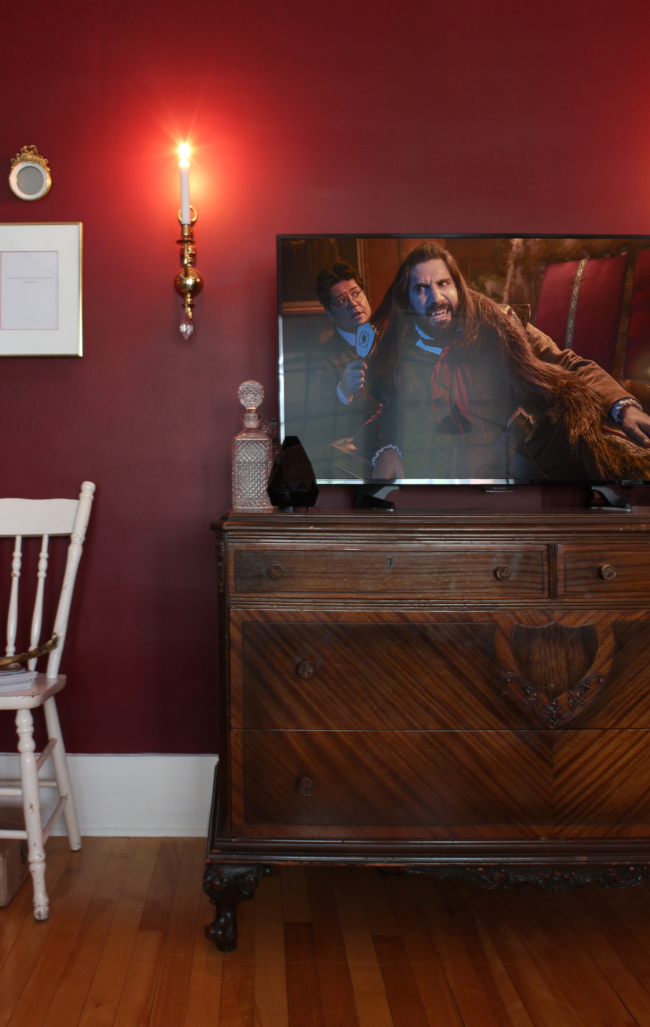 On my way home from work last Friday I saw something on the side of the road that caught my eye. It was dirty and dusty but beautiful and had the word "FREE!" written in chalk on the sidewalk underneath it.
I called Robert to help me carry it inside.
"And where is this going?", he asked.
"In the living room. The TV is going to sit on it", I replied.
"But we already have the TV on something. It's on the hutch".
"That hutch is going into the bedroom – where we need it more!"
Honestly, why don't men catch on quicker to intricate plans that we've devised and formulated entirely in our heads over months and never shared with anyone? It's really not that hard.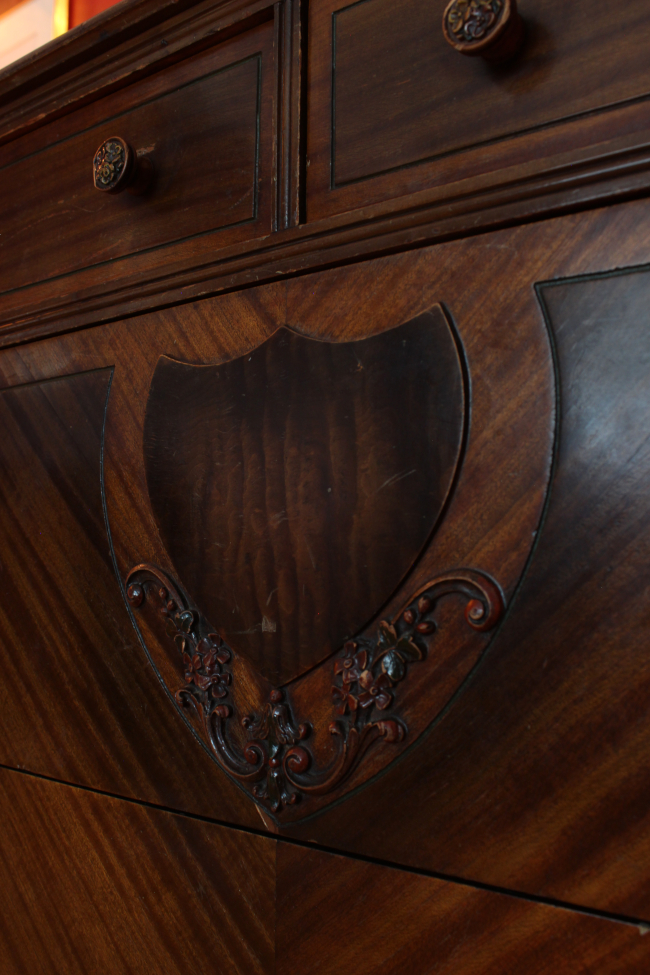 I mean look at it. There's no way I was going to let it stay one moment longer on someone's lawn. It's beautiful! It has sweet carved flowers and scrolls across the dresser and on handles. It's difficult to see, but in places the flower details are stained red and green, but they are long worn down and faded.
I have no intention of touching-up the scratches or distress marks for the time being. We all have our scars and shouldn't feel the need to hide them. And for what it's worth, I have absolutely no interest whatsoever in painting it.