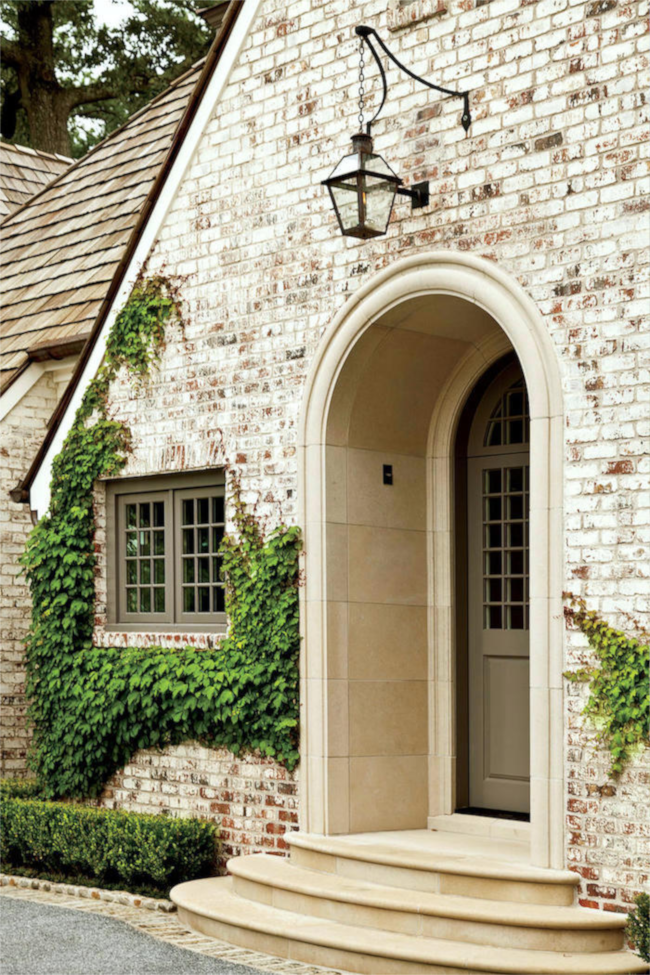 No, German schmearing is not a sex position. That I know of. German schmearing, otherwise known as lime washing or whitewashing, is a treatment for updating brick. It's also something I've become obsessed with since becoming a homeowner. I randomly came across it on Pinterest one day and haven't been able to stop thinking about it since.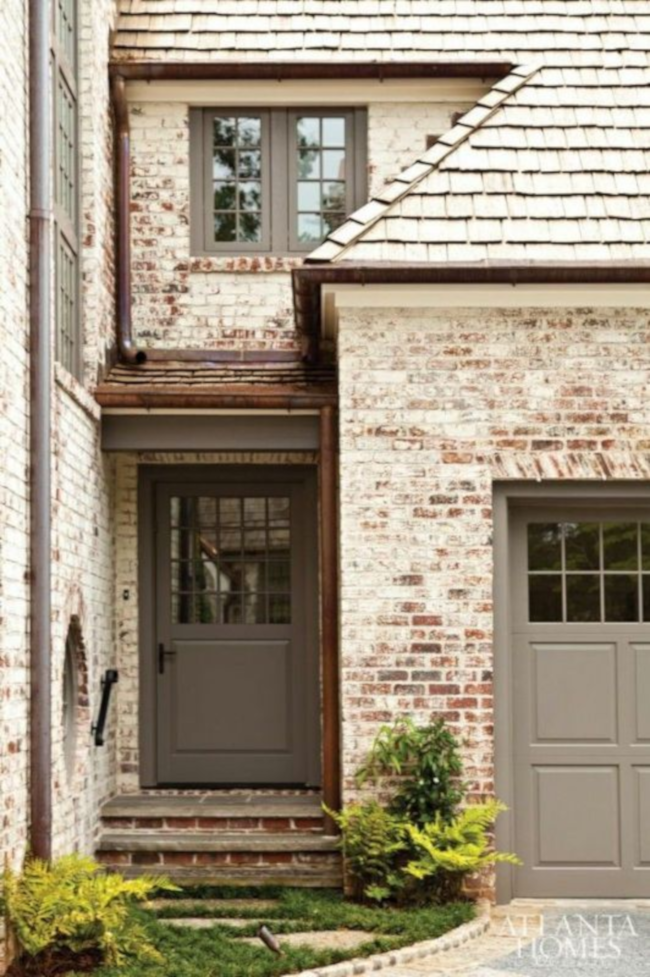 When we had our house inspection ahead of finalizing purchasing our home, one of the comments our inspector made about the exterior of our house was that the mortar needed to repointing in places and the brick had unfortunately undergone some kind of treatment over the years [he suspected power washing] that removed the veneer or finish from the original brick. Because of this, the brick is a muted colour and was susceptible to damage, and when I later found out about German schmearing, I thought it could be a perfect solution to our strange orange brick.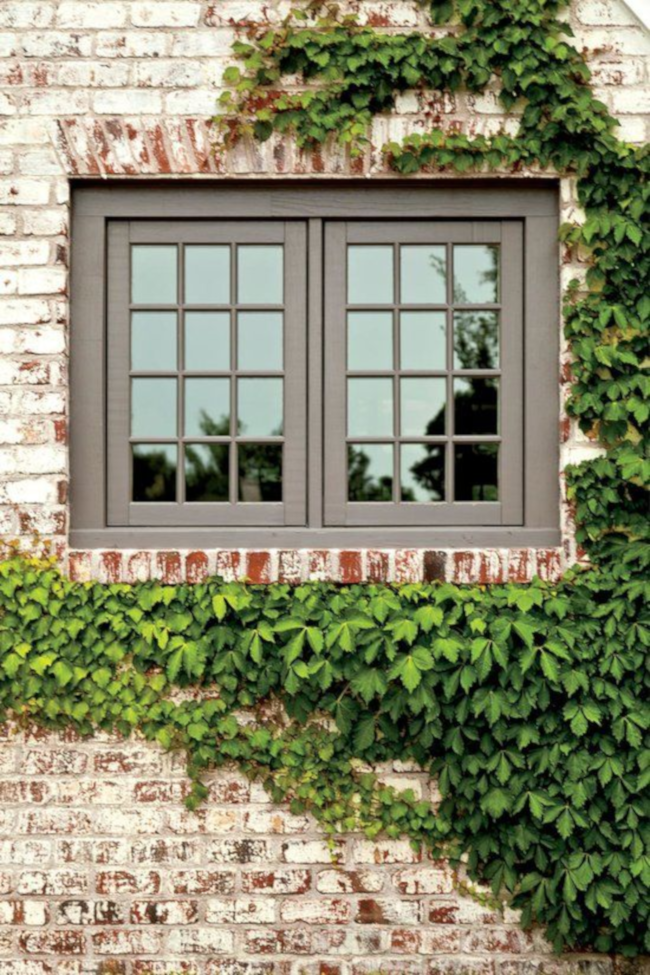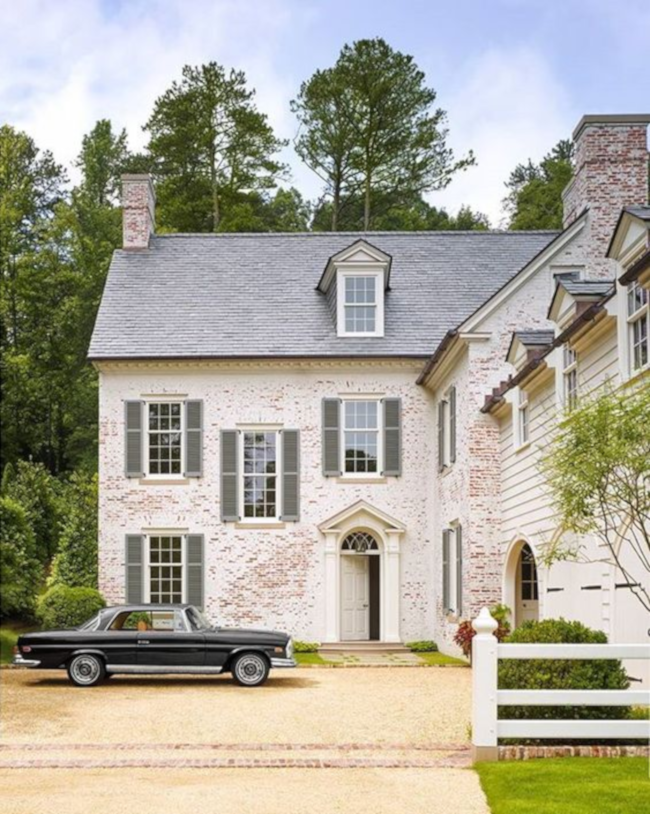 While the brick is original and is from the Victorian era, it's pretty basic. Really basic. It isn't laid in lavish patterns and isn't fancy. I'm not complaining, but this is another reason why I am partial to giving our house the schmearing treatment. Repointing the mortar as well as dealing with the washed-out orange brick colour might make it look less barfy.
Since then I've been obsessed with finding more German schmearing images on Pinterest to further convince myself that this might be a practical solution that would ultimately validate my want to change the strange colour of our house.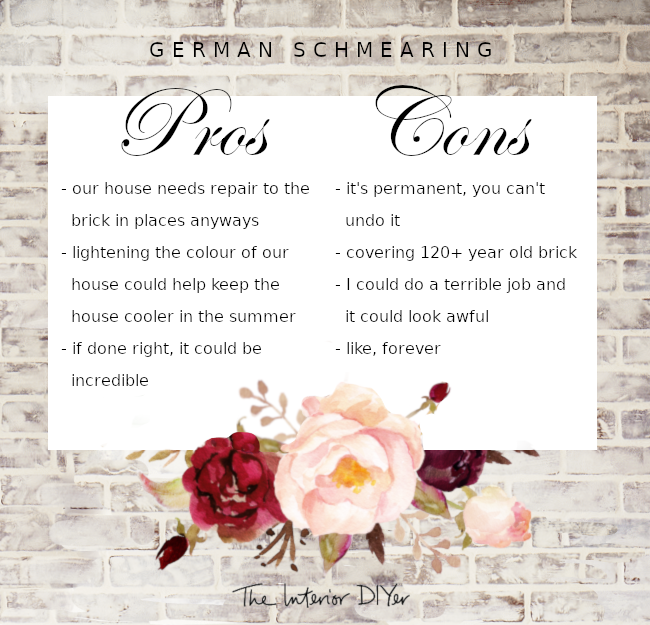 But I am hesitant. I would be completely covering the original brickwork. On the other hand, our home is one of very few homes in our neighbourhood that is original brick. All the homes in our neighbourhood are from the same era, but 97% of the houses have been covered in siding over the years. So in my mind, I'm helping to preserve the brick, kind of. By covering it. Kind of.
I'm definitely having a "yeah, but" back-and-forth in my head. I still don't know what to think, so I'm putting it here for some feedback. And validation. Please validate my ideas. Because I think I could really nail it.
What do you think? Honestly.