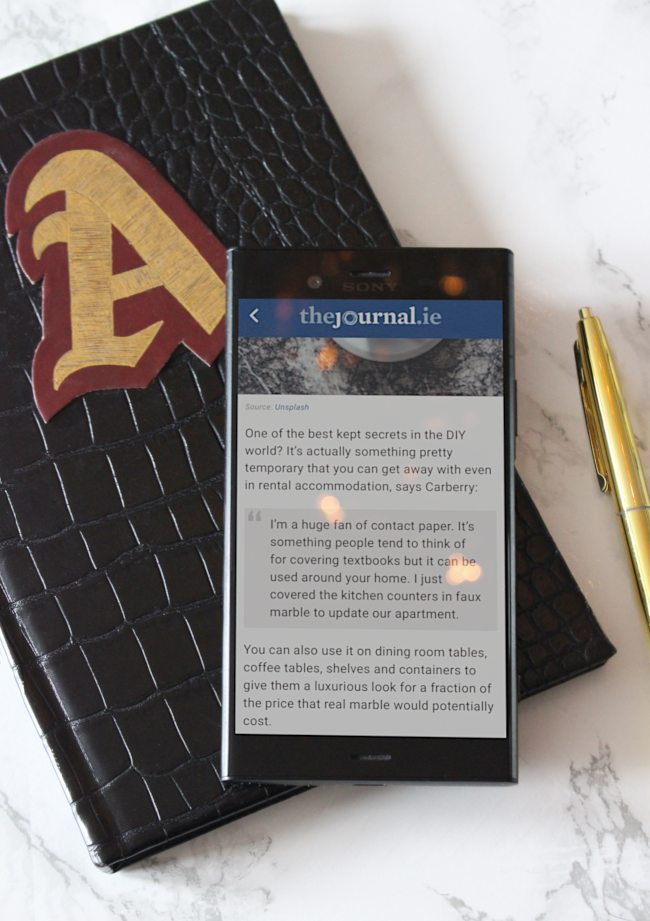 A few weeks ago I had the pleasure of speaking with Hannah from TheJournal.ie on contributing to an article of theirs as a DIY expert. The feature came out this week called 8 Home DIY Projects You Definitely Don't Need to Hire a Professional For.
I share my thoughts along with Sen McCarthy of DIYnewb.ie, Darren Heaney of Old Victorian New, Eimear Hutchinson of The Two Darlings and Saoirse Findlay of @shinnyscaf on simple and impactful DIY updates everyone can make to their homes.
It's a fantastic little feature including a wide variety of projects and ideas for every room in a house. Thank you again TheJournal.ie for including me with such a talented group of people!