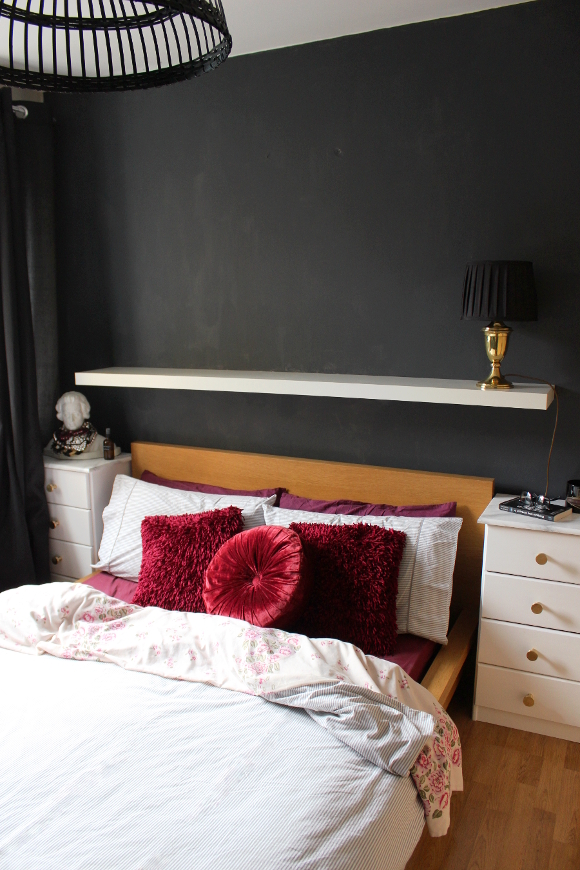 Sometimes I find the best way to get my ass in gear a project done is to indulge in some embarrassment and self- induced internet shaming. My humiliation ammunition this week – the feature wall in our bedroom.
Way back in November when I was updating our
second hand bedside tables
I wanted the
after
picture to look exponentially better than the
before
, so I grabbed a tin of leftover paint from the cupboard and quickly painted the wall behind our bed. Very quickly. I painted the wall properly behind the bedside table I was photographing [Robert's side of the bed] but the rest of the wall – I wasn't so careful.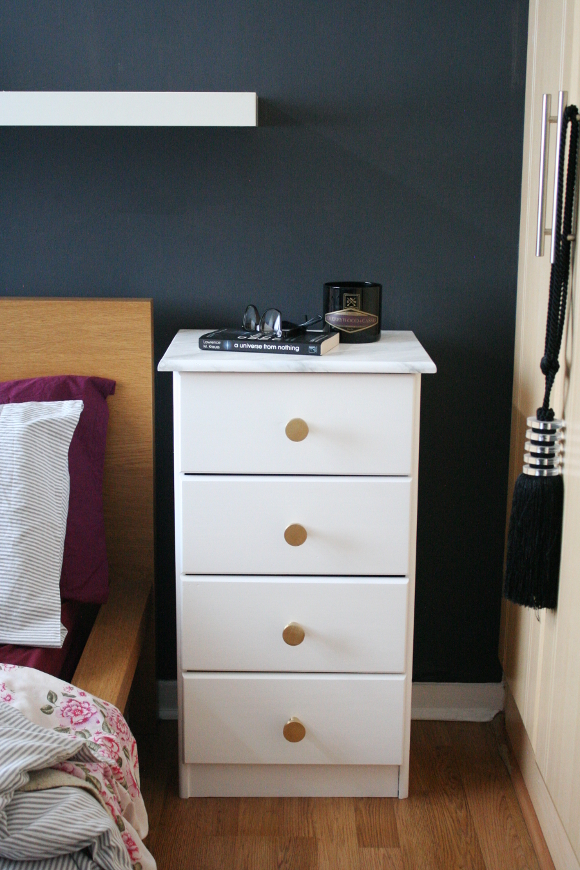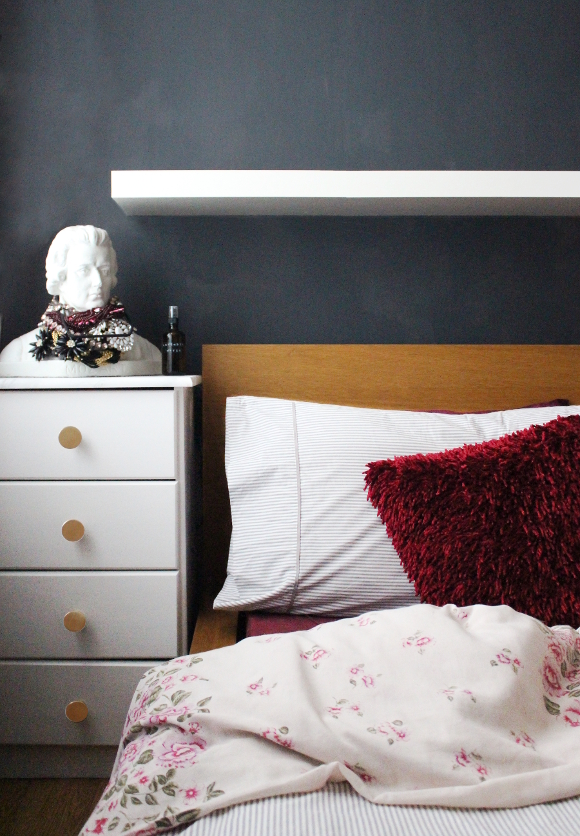 It might not look too bad from these pictures, but trust me that in real life, it's bad. And not the
Michael Jackson type of Bad
which is quite good. The bad bad. I painted just one coat of paint everywhere else [as you can see from the haggard brush strokes] and then kinda just left it. For like, four months. So here's hoping sometime soon I suck it up and paint that second coat. With a roller. Never mind getting around to painting the rest of the room white, hanging up some artwork and rig up some proper wall-mounted bedside lighting. Slow and steady.