Over the next few months I'm hoping to update our kitchen. There won't be much involved as it's a really nice kitchen to begin with [vs. our old Dublin kitchen where everything made me want to scream], but I'd like to update the wall colour, paint the door and window trim white, update the countertops [in a renter-friendly way] and add a bit more personality here and there.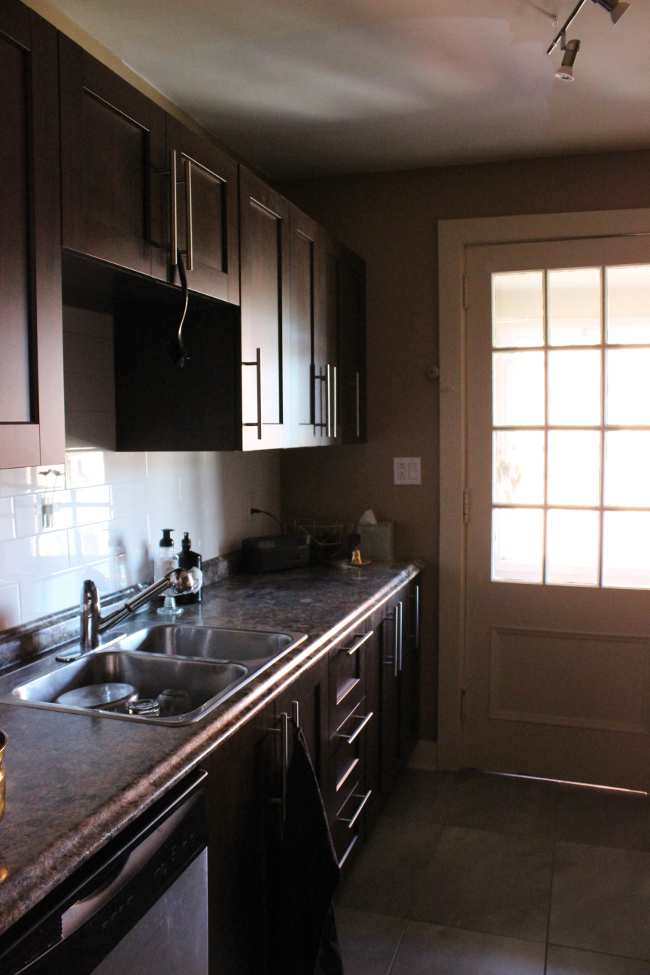 Our kitchen, by our standards, really big. It's a long galley style kitchen that leads to the back porch at the rear of our apartment [you can see the porch in some of the pictures]. The porch itself faces the side of a building, so there isn't much direct sunlight, but that doesn't bother me at all to be honest. There's a door and a window by the stove and I'm just waiting to bake a pie so I can let it cool in the window like in all the cartoons I used to watch when I was younger.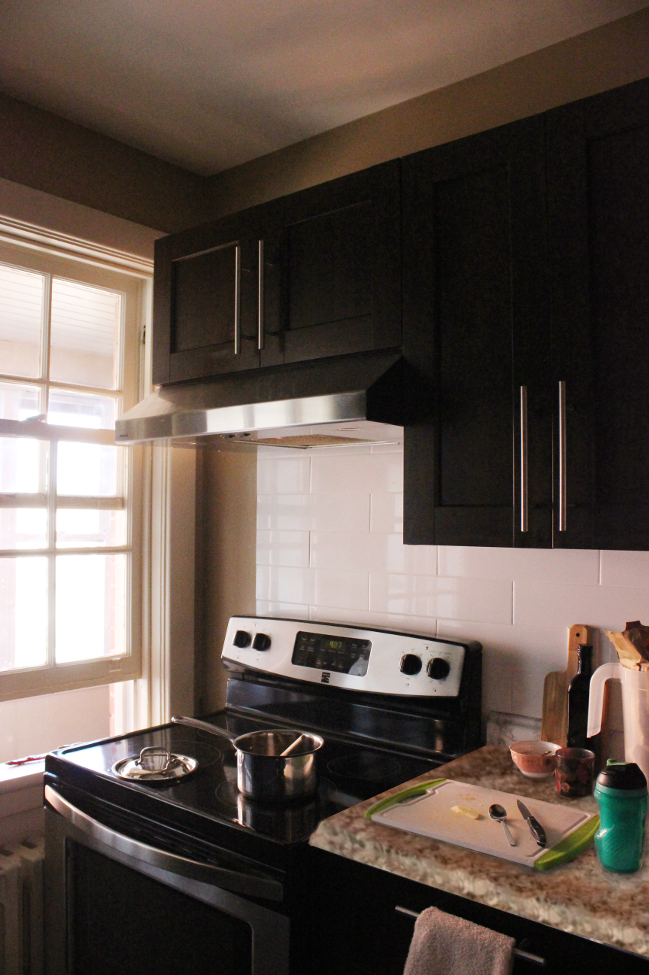 It doesn't get a lot of natural light, but when the lights are on, it is bright enough. But I also wanted to show how dark the kitchen is in the middle of the day. These photos are true to life as it's a really dark kitchen. I love dark rooms, don't get me wrong, but not in a space where I'm wielding a sharp object and need to make sure that sharp object doesn't accidentally come in contact with the rest of me or anyone I love. So I will be brightening this space as much as I can.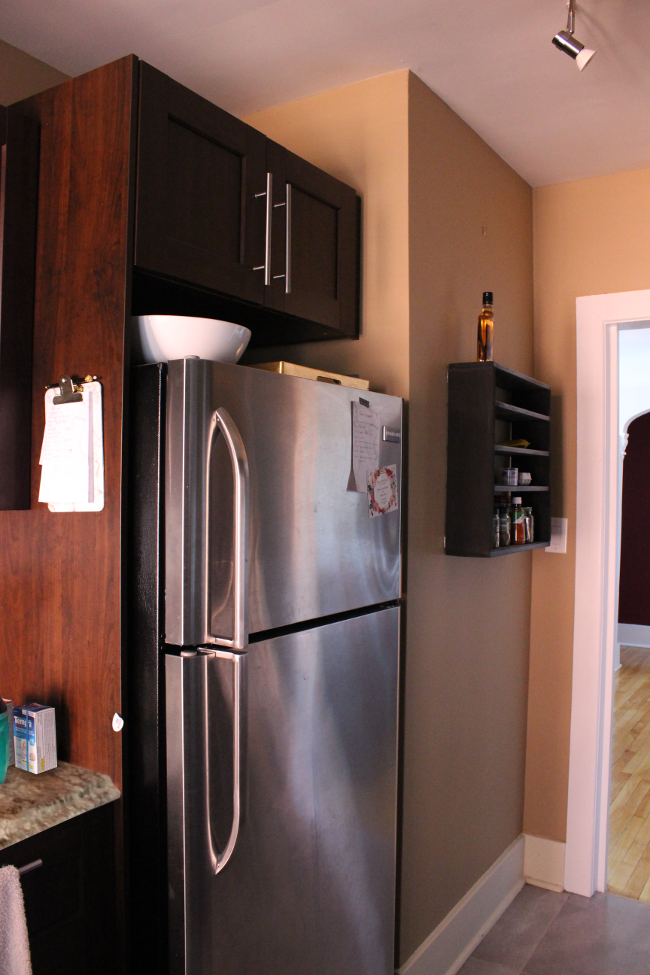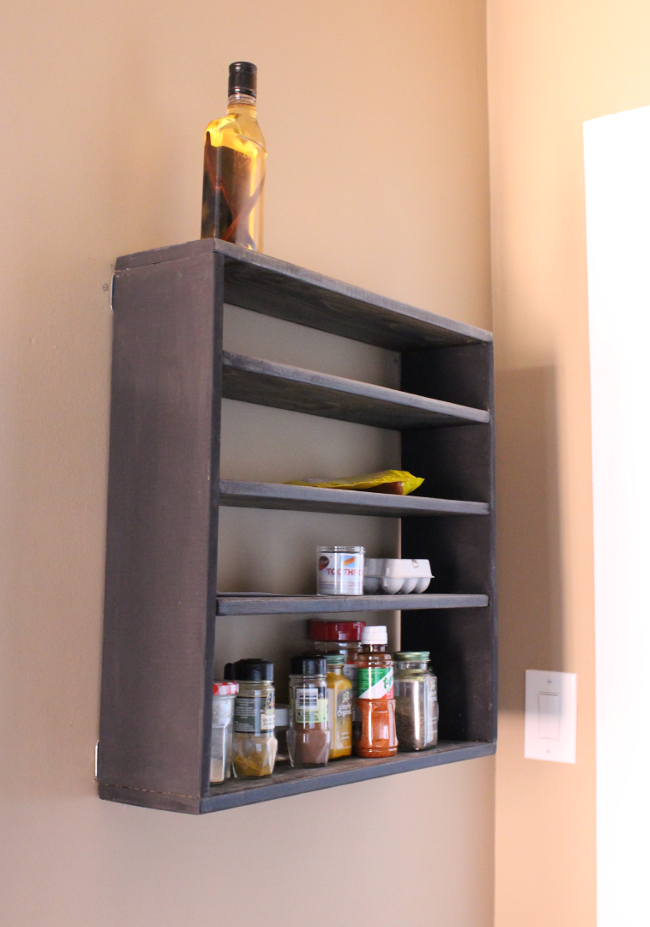 The previous tenants left a few things in our kitchen, all of which we are thankful for, but some we'll be upgrading over the next while. Like the little shelving unit at the entrance to the kitchen. It's a very home made piece [ie – not level and a bit haggard, but functioning], but I'd love to replace it with my curio cabinet which I'd love to fill with all different kinds of spices and herbs and unusual little jars and a mish-mash of fun things.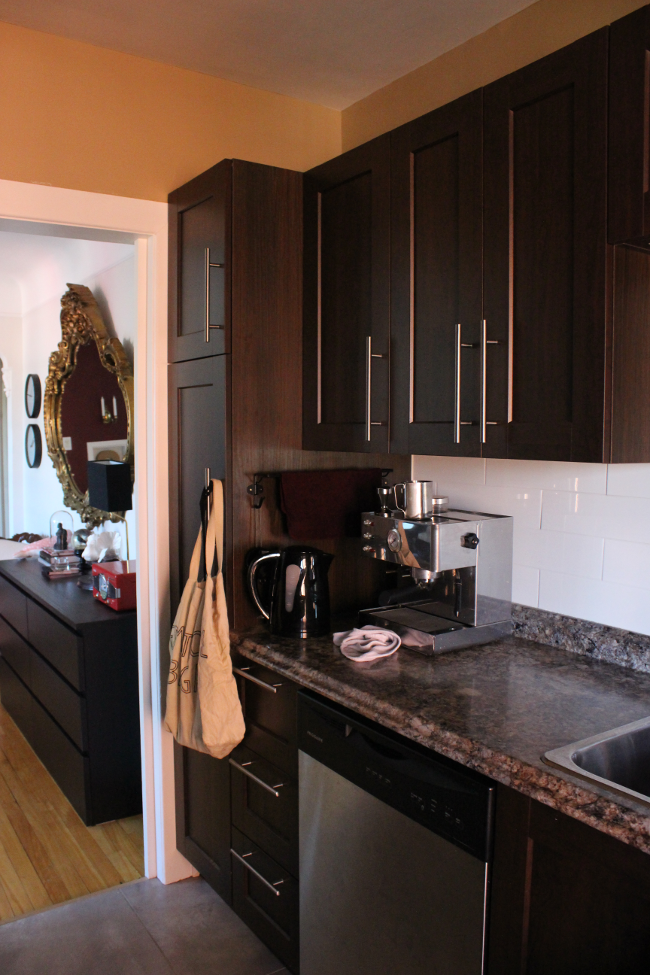 I'd also like to update the coffee machine that our predecessors left us. It's a great machine and Robert adores it, but it's loud and kind of takes up a lot of room. I'd like to pair it back to something a bit nicer with a little hand-cranked coffee grinder too; something I think Robert would love doing himself. Finding fun [and eco-friendly] gadgets to make his morning coffee a bit more special would be my olive branch for downsizing from his current behemoth coffee machine. Plus, it's going anyways. Whether he likes it or not.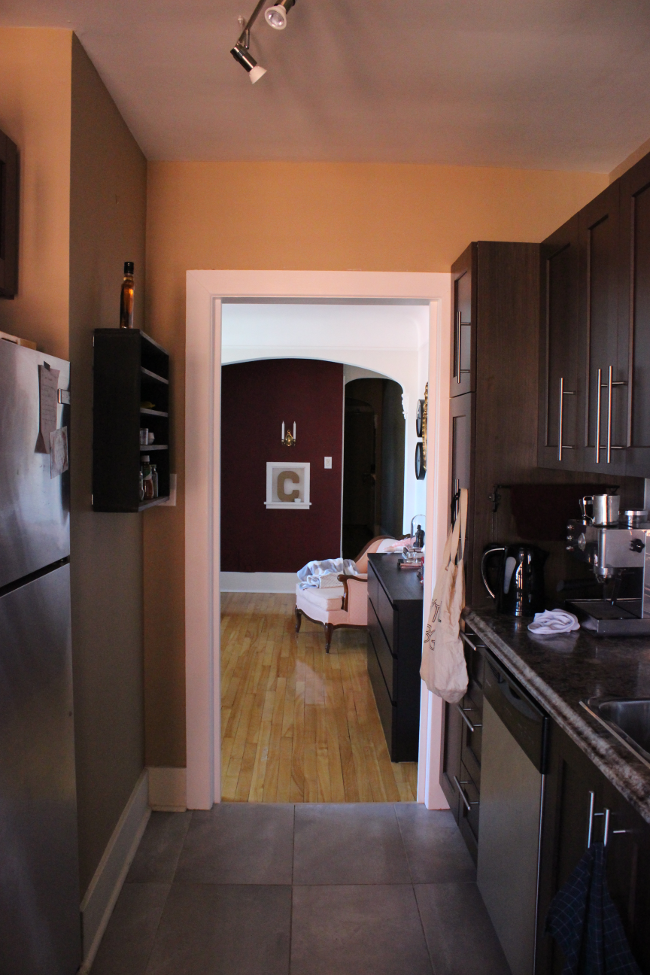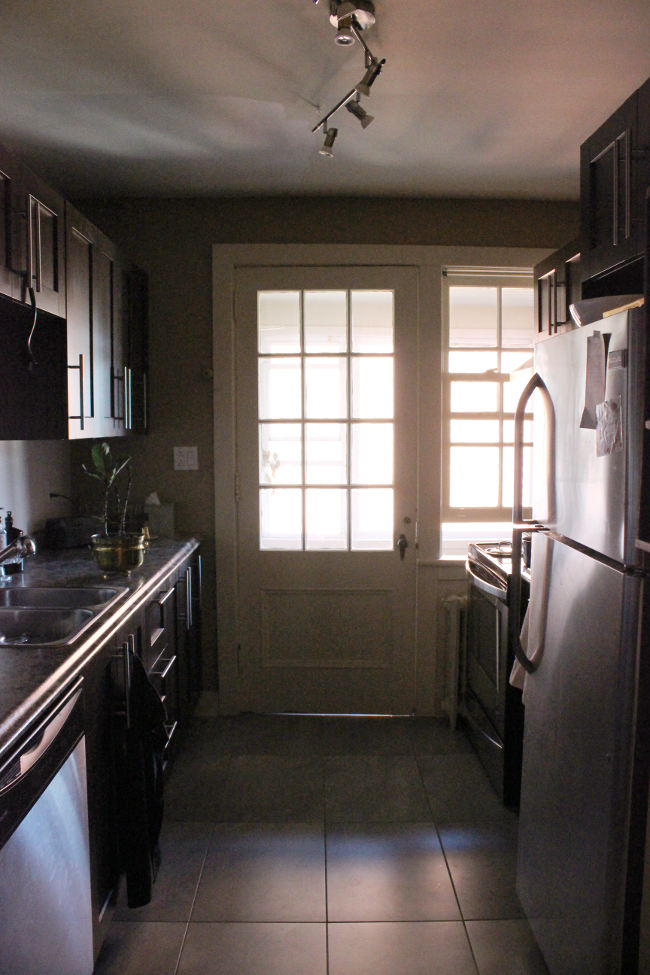 We'll have more family coming to stay with us later this year, so this is something I'd like to have updated ahead of them arriving in September and October. It won't be as dramatic as my One Room Challenge, but I'm excited to update our kitchen regardless! Even if it's just a few small changes, it's still something important to me to make me feel at home.