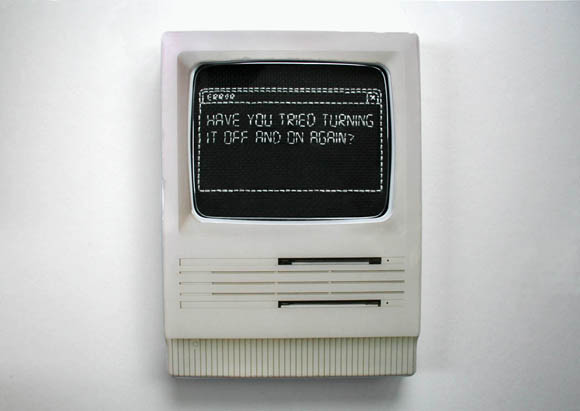 For Christmas I made this old-school IT Crowd inspired cross stitch for fiance. He's in the middle of his final year studying Computing Science {aka, IT}. He's one of those guys you can tell is an IT guy – curly hair, cute glasses, pale skin – just how I like them. So in an act of hindsight for his impending career, I created this little cross stitch for him for Christmas. For anyone who may not be familiar with the phrase "have you tried turning it off and on again", please see below –
Unfortunately, anyone looking for the old computer picture frame I used won't have much luck. I bought this frame from
Urban Outfitters
some time ago. Sorry. I had it stashed away for just the right moment.
For this picture frame, I measured the size of the frame window at 13.5 x 11cm, or 72 x 57 stitches. From that, and through the magic of excel, I was able to draw a basic layout. And this is when I realized the typical cross stitch 'x' formation was not going to cut it for the text.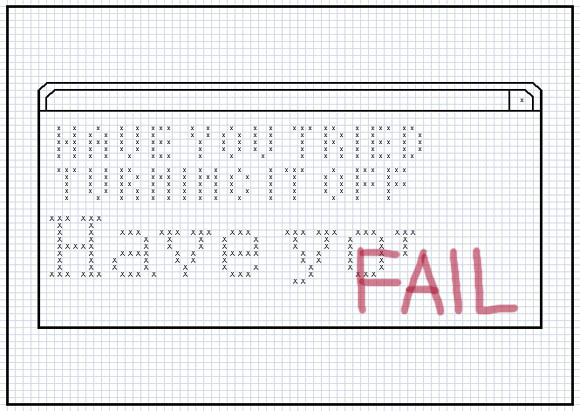 Below is my scribble process with how I came about the text format. Sometimes pen and paper just works better. I managed to find a text style much more in keeping with my old-school computer stitch.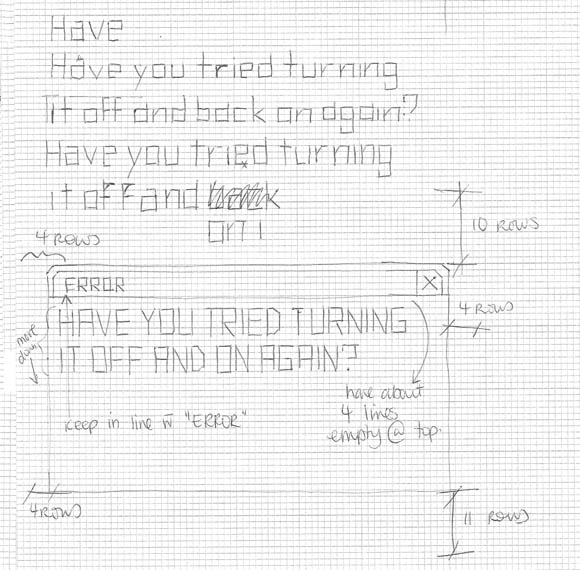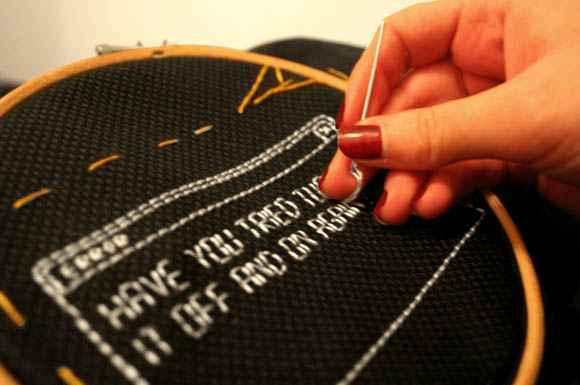 Only taking an hour to stitch, my present was complete! Fiance loves his newest nerdy addition to our living room. Below, his new geek cross stitch in action. Look at it go.
Additional note: a good piece of advice was read out at my graduation from the CEO of Microsoft Ireland – "Always be nice to nerds because chances are, one day you'll work for one". And in some cases, marry one 🙂