Thanks to the surplus of tea cups from our wedding this year, I had the idea to hang some dainty numbers from our tree with pretty ribbon. Note: I'd advise you only try this if you have a fake tree where you can bend the branches completely back on themselves to make sure there are no porcelain victims. This is especially vital if there are furry paws lurking.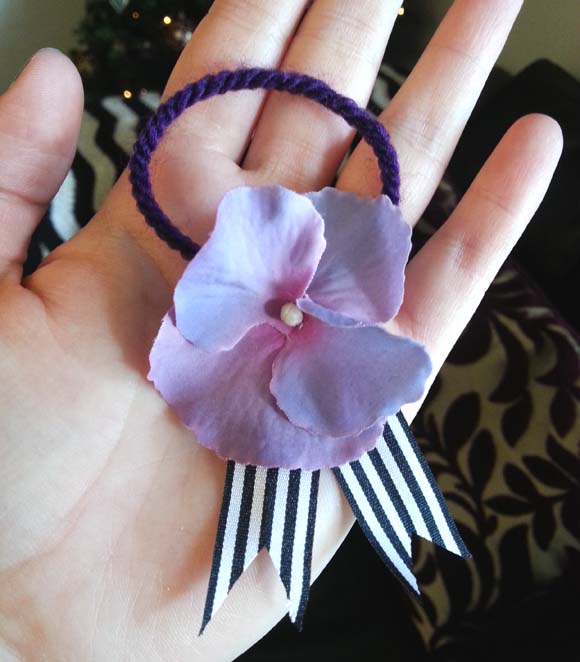 Last but not least, below is a pic of our Toshi inspecting the Christmas tree. Now that I look at this picture, I realize how many baubles are now missing from this area …
I hope you are all prepared for the Christmas season ahead! I can't wait to do some serious baking, sleeping in, movie watching and general messing about the house. HURRY UP, CHRISTMAS.
xx A