You know when you meet someone for the first time and you feel like you've known them your whole life? After geeking over charity shops online the past couple of weeks, Sadhbh* of
Where Wishes Come From
so graciously offered to give me a tour of
ALL OF THE
Bray charity shops last week. We met on Main Street in Bray and spent the entire afternoon shooting the breeze and touring the best second hand bargains Bray has to offer. Entertainment, great company, and it snowed. It was a pretty epic afternoon.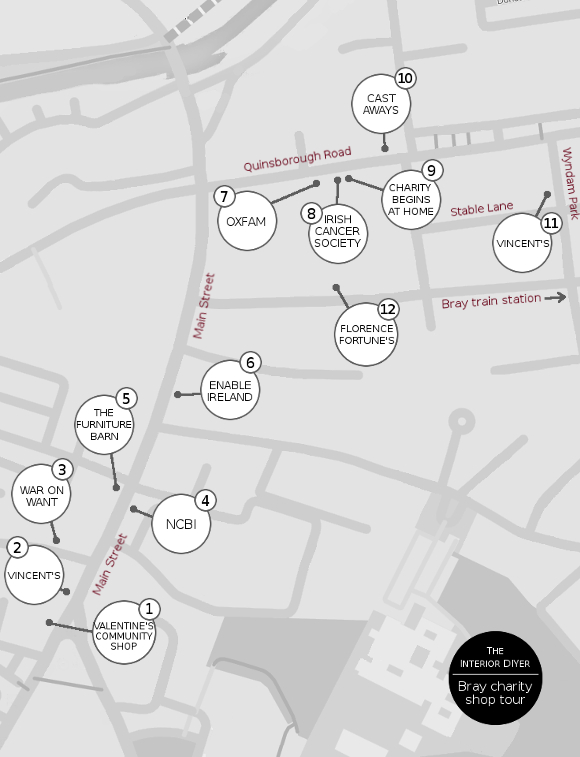 As Sadhbh so expertly advised, we started our tour at the McDonald's [which is one of the
top 10 McDonald's
in the world, if that's your kind of thing] at the top of Main Street in Bray because that way, you're walking downhill for the rest of the shops. That's my kind of route.
Without further delay, onto all the second hand and charity good stuff –
10. Cast A Ways – excellent selection of second hand and shabby chic furniture