Shortly after Cora was born, a long time internet friend of mine Janine* of Made for Me Studio sent Cora the most adorable felt ball bunting all the way from New Zealand. It was made by Janine's talented friend Lesley of Creative Tuesday, who makes a range of sweet decor for nurseries and children's rooms. Sweet features from prints to mobiles to wall decals and of course, felt bunting …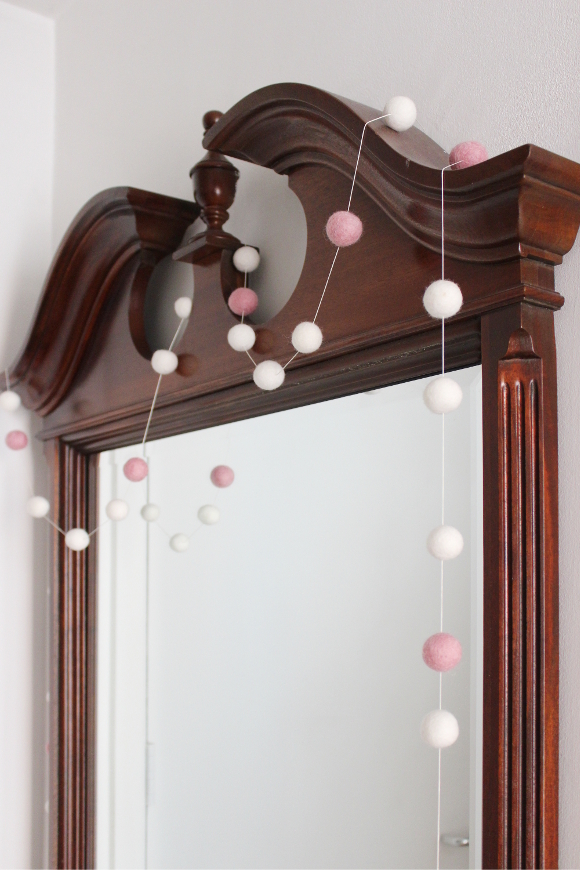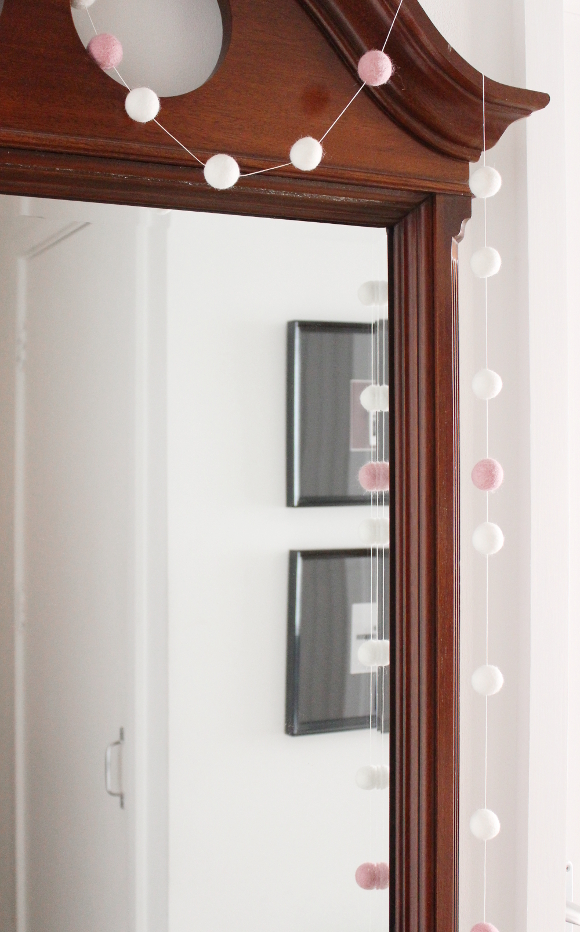 When we first got Janine's sweet gift, I tried hanging the felt ball bunting in a few places across Cora's bedroom, but as there's only one wall to hang it on which is already quite full, it didn't stand out as much as I would like. I took my time and thought about where else the bunting would look best. I then realised the best [and now most obvious] place was to hang it on the
mahogany mirror in our hallway
. It's the centre of our apartment and so many times a day we hold Cora at the mirror and have fun giggling, making funny faces or waving to each other. Cora really loves the bunting and often grabs it, but it's so long that we're able to rescue it safely from her tiny grip fairly easily and with no damage done.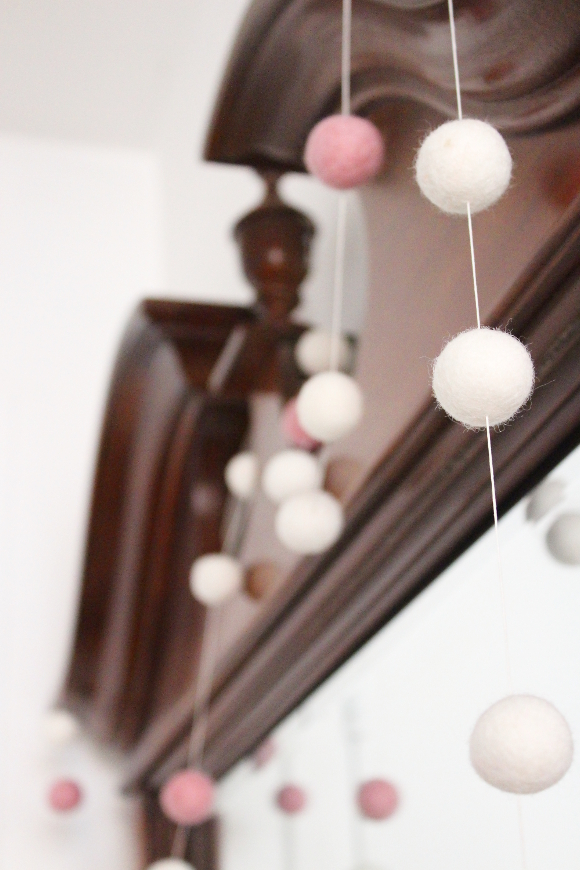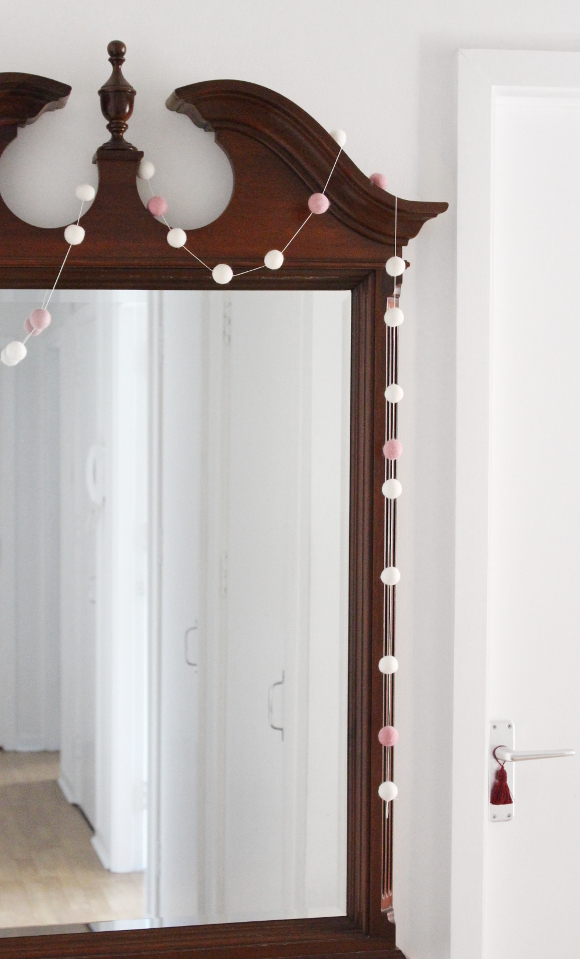 What I love the most about our Cora's new bunting is it's decor that can be easily moved around our apartment and when we eventually move, it will be something we can hang anywhere. Plus, it brings some fun and whimsy to the rest of our apartment so all the cute isn't just in Cora's room.
Thank you again, Janine. It is the sweetest xx



*Janine and I have been internet friends since 2011. One of my earliest memories of Janine's kindness was when I got two wisdom teeth pulled and we shared messages as I recovered. Over the years we talked about so many things and across all the changes that happened in those 6 [!!!] years. Janine even offered for Robert and I to stay with her and her husband Mike [must not forget their fur baby Smooch] when we were thinking of going to New Zealand for our honeymoon [we unfortunately didn't end up as flights that long scare me, but it's somewhere I've always wanted to go].