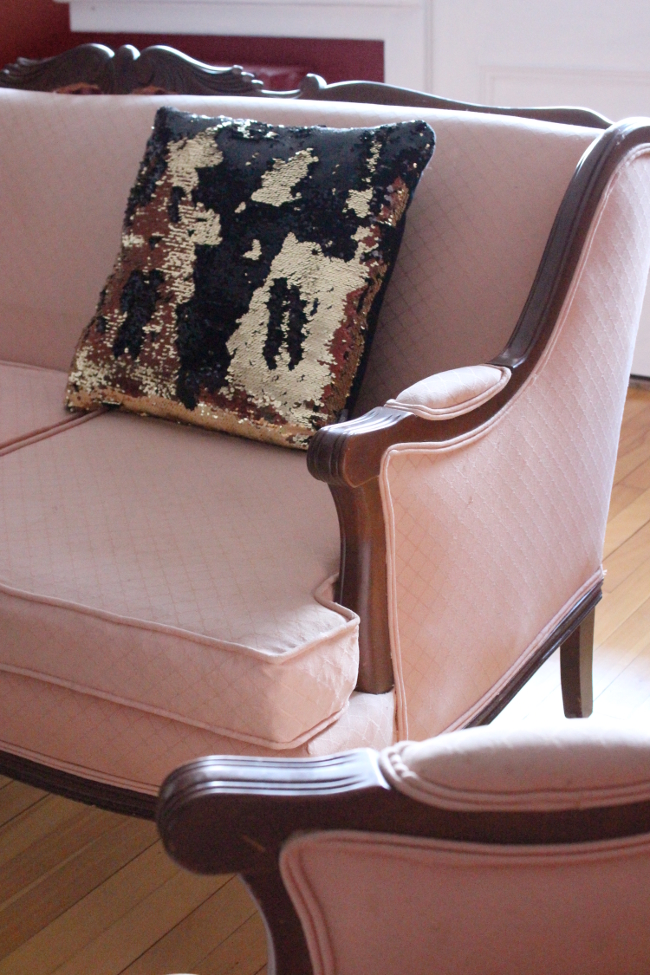 Despite it being a Monday, I'm very excited to share photos of our new secondhand French provincial style sofa and armchair that we got our hands on last weekend through Kijiji! And I am so in love with them.
I had been searching Kijiji for vintage and vintage-style sofas for a while and every time was met with either beautiful sofas that were way outside of our budget (a months rent minimum) or the polar opposite of threadbare couches with disproportionate price tags. Then one afternoon while Cora was napping, I logged onto Kijiji to see if there was anything new (or, I should say, 'new') and there on the first page was a peach coloured French provincial sofa and armchair …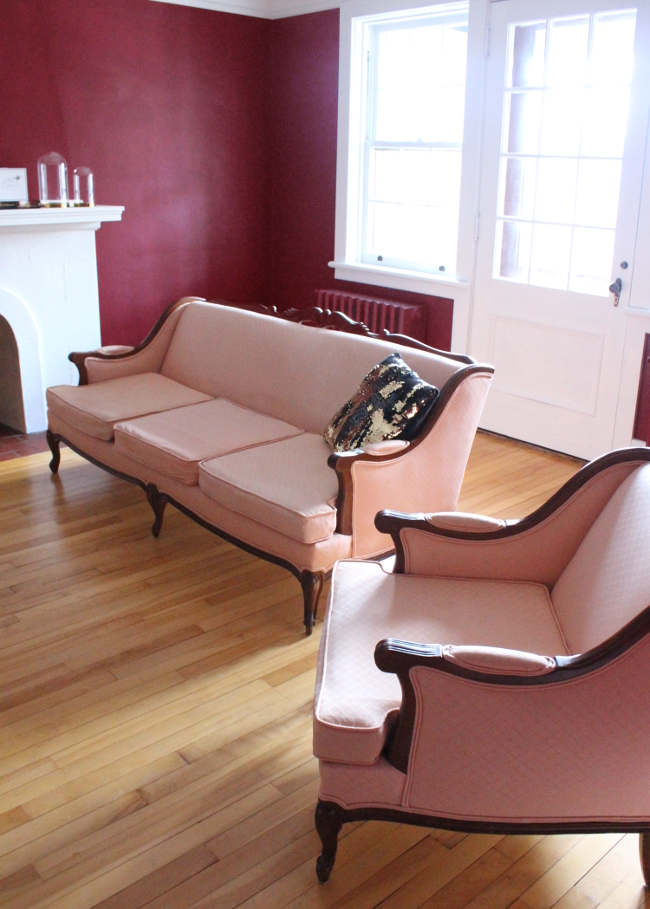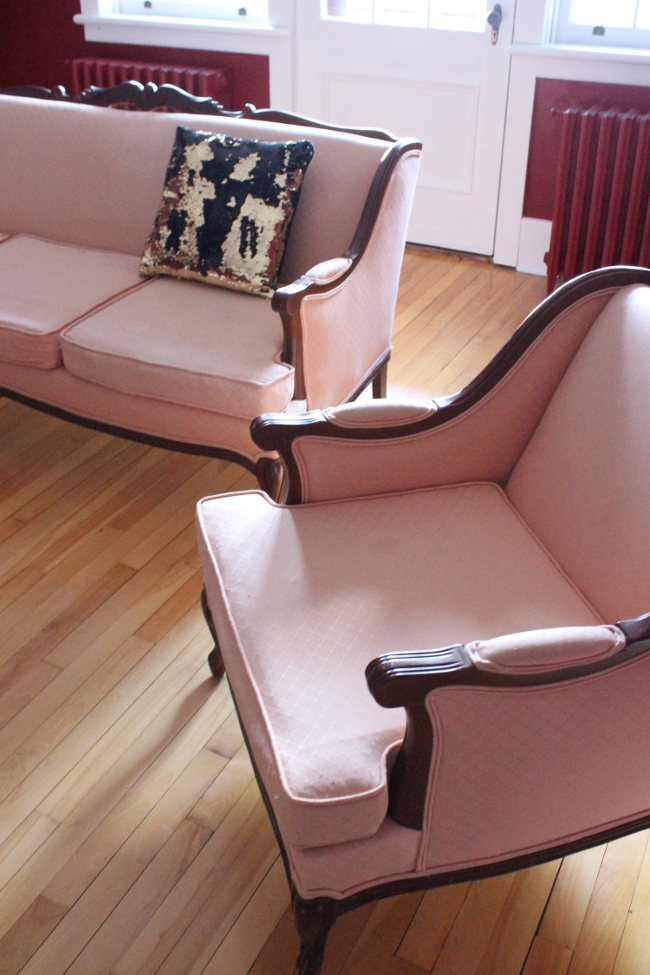 The seller was looking to have the set gone by the weekend, so she marked them as free. F R E E. You can imagine the sounds I made when I saw those four letters, so I sent a message, made a few phone calls later and the next day the sofa and armchair were being delivered to our apartment.

There are a few stains on the fabric and the foam cushions have seen better days (which is understandable, I mean, it's a 30 year old set), but it's otherwise in incredible condition. Both the sofa and armchair are very firm and comfortable and are just what I've been needing for my hip problems (yay, ongoing post-pregnancy issues). The wooden frame of both the sofa and armchair are incredibly sturdy and the springs in each are perfect. But I do have big plans for this set. I'm planning on having them reupholstered in a dark gray velvet and have the back of both pieces tufted. Not too unlike this beauty …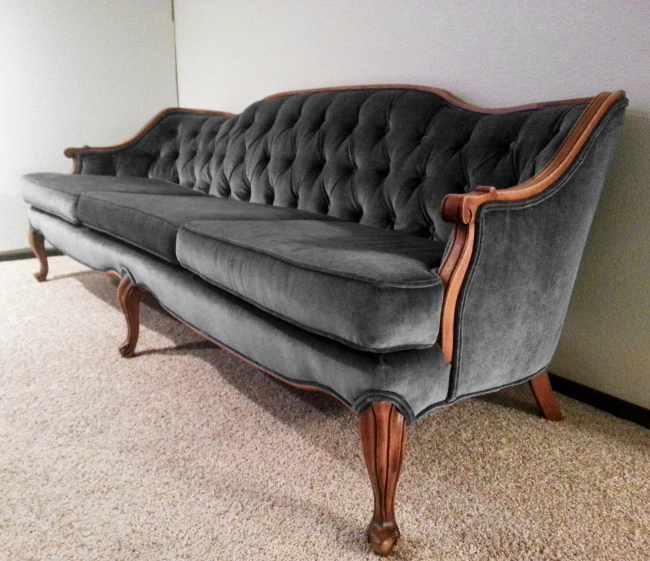 I'll be getting a few reupholstering quotes in the coming weeks and I'm hoping the cost of reupholstering both pieces will be exorbitantly cheaper than buying a brand new sofa (which I'm not totally against, but the past few months have been very expensive so I'm trying to keep costs down. I might splurge on a new footstool).
In the mean time, I'm happy to keep a peachy sofa set in our living room. And so is Juniper, in case you were wondering.
Also featured – how to mattify gloss paint