I'm going to come clean straight away and say this is a project I'm working on as a gift for Cora this Christmas, but it's also 9,000% entirely for me. I am living vicariously through Cora this Christmas. And beyond.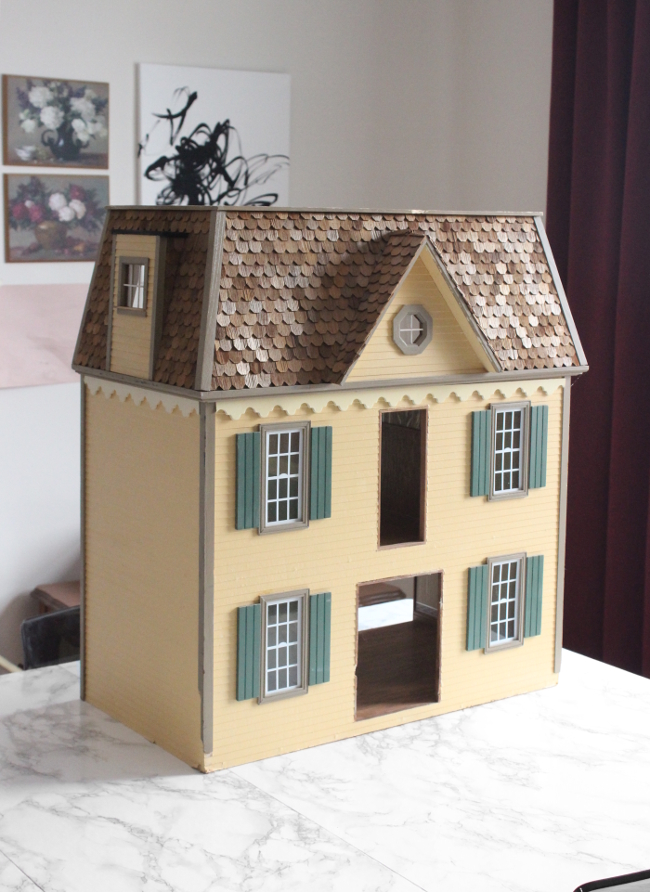 I had been looking on Kijiji for a dollhouse for Cora for a few months. Probably casually looking for around six months, but more seriously searching for the last two to three months. I found amazing dollhouses every few weeks but they were either too expensive, located too far away or were the bad kind of homemade that were misshapen and home to jagged edges that no amount of sandpaper or filler could fix. This would after all be a present for our curious toddler so I wanted it to be a practical, special and more importantly a safe dollhouse.
Kijiji did not disappoint. Kijiji is a gentle creature that rewards those with an abundance of patience. You have to look and look and look and inquire and have a deal fall through and keep looking and change your search words 20 times and then right when you're about to give up, the most perfect thing will present itself.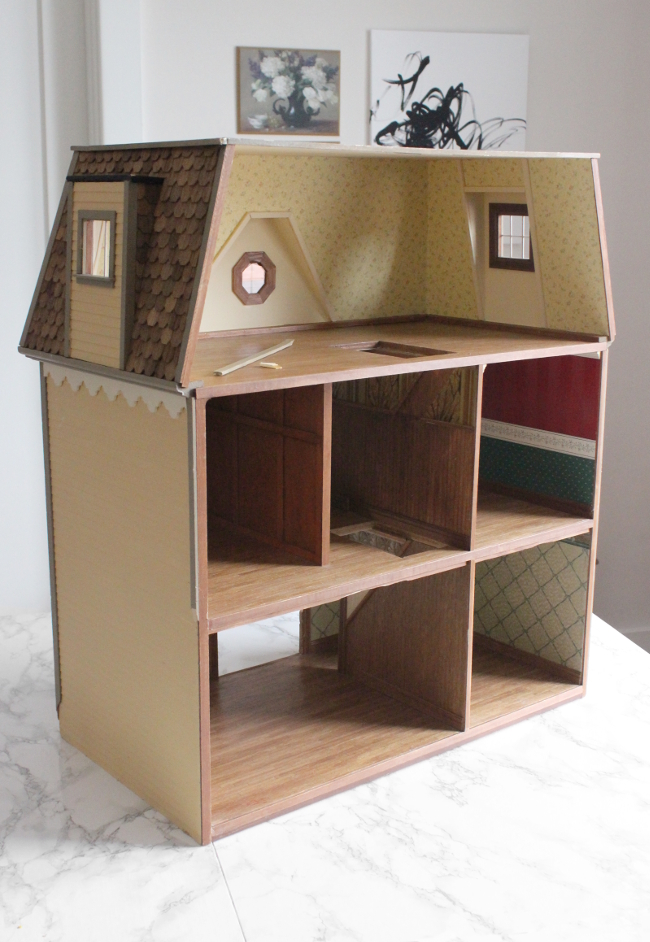 I suspect many peopled passed on this dollhouse because of its lack of a front door, a window and stairs. Ha, I say. HA! You're going to have to do a lot worse than that to deter me. Before I heard back from the owner if it was still available or not, I was already researching how to make dollhouse doors and stairs and I am up for the challenge.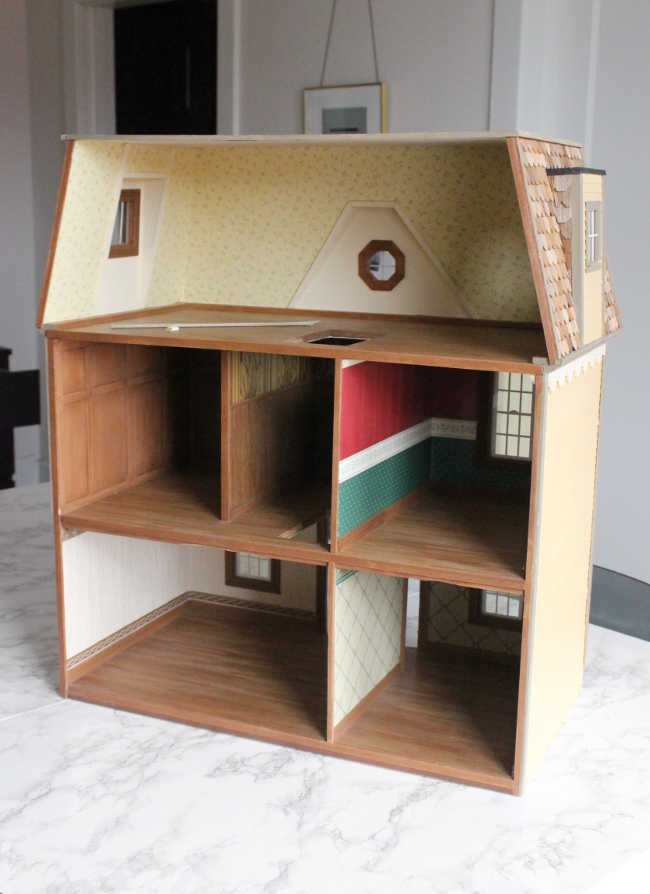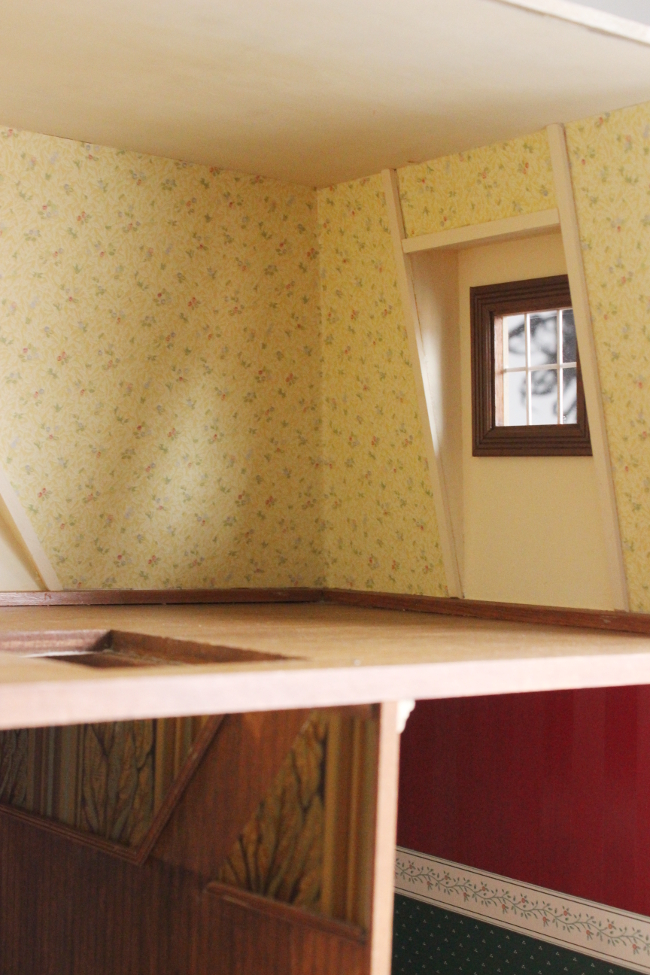 As Robert pointed out, the attic is very like the wallpaper in Adam and Barbara's house in Beetlejuice. It's really sweet and I might keep it for the time being.
As for the rest, I will be changing. I'm already overwhelmed with redecorating ideas. It will mostly be for Cora's current / my old Sylvanian Families [aka Calico Creatures in North America] collection, so it will be decorated to be sweet and adorable. I might try my hand at making some tiny wallpaper, and there will be bits of burgundy here and there, but I'll try my best to not to impose a gothic look. I'm way too excited to start redecorating Cora's dollhouse and I've even come up with a few moodboard ideas for it! I really can't wait to start. I love a good project, especially on a scale I can handle for a few hours a night.
But more importantly, want to know how much I paid for it?
Guess.
Go on.
No.
Lower.
Lower …
$45.
p.s. Serious question – can I say I own a Victorian house now? Because I kind of do …
Should you be interested, check out my post where I share my