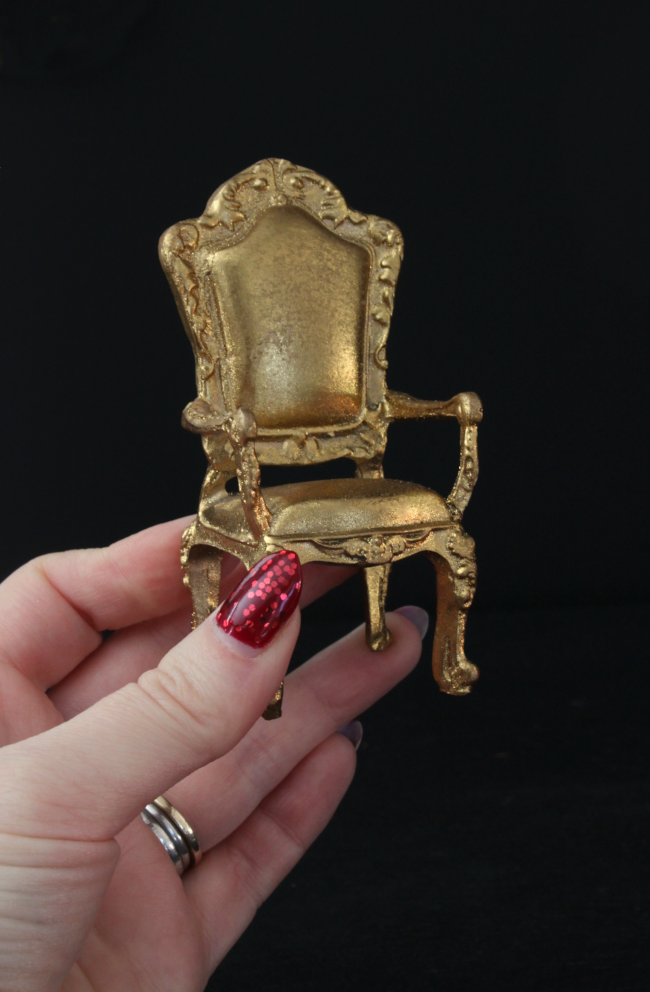 There is almost always a tab open in my brain to keep an eye out for appropriately sized dollhouse things, and this time of year in particular can bring some gems.
Last month I was in our local Canadian Tire hardware store when I saw these gold chair Christmas ornaments and I immediately thought they'd be perfect for my dollhouse. I bought one to see if it would be to scale. I tried it out in Cora's dollhouse and it was a perfect 1:12 scale! The next time I was in our local store I bought 4 more [that had since been reduced in price as it was just ahead of Christmas]; one to keep as an actual Christmas decoration on our tree and four to use in my dollhouse.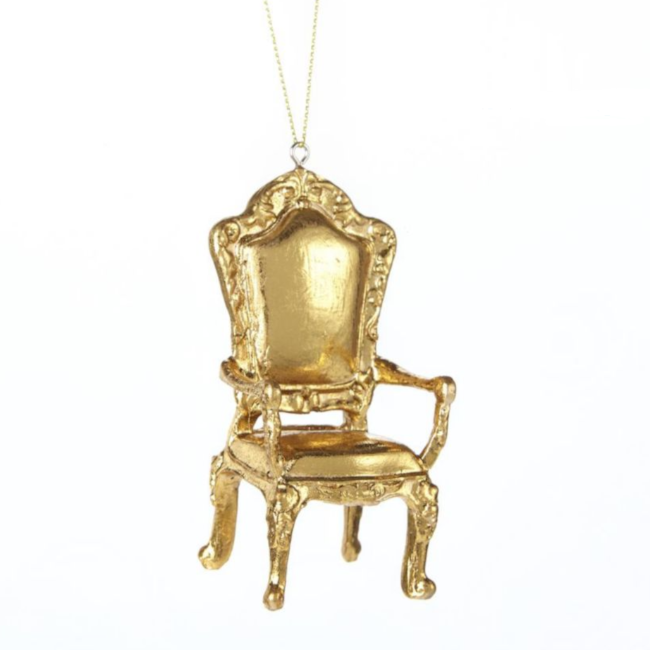 I've shared a lot of the updates I made to Cora's Lower Town Dollhouse over the past 3 years [see all the exterior updates I made to it ahead of giving it to Cora as a Christmas present in 2018], and soon into decorating Cora's dollhouse, I immediately wanted to have a dollhouse of my own. In May of 2019 I found the perfect secondhand dollhouse, except it was completely unassembled. It's taken me this long to get around to it, but I'm hoping to get a huge part of the dollhouse assembled over our Christmas holidays this year [since we're in another heavy lockdown and are home all the time] ahead of returning to work on January 4th.
I'm really excited to start, and even more excited to make it my own and decorate it with my new golden chairs [which I'm undecided if I'll paint in some way]. I will of course post updates as soon as I've made them! Hold me accountable!