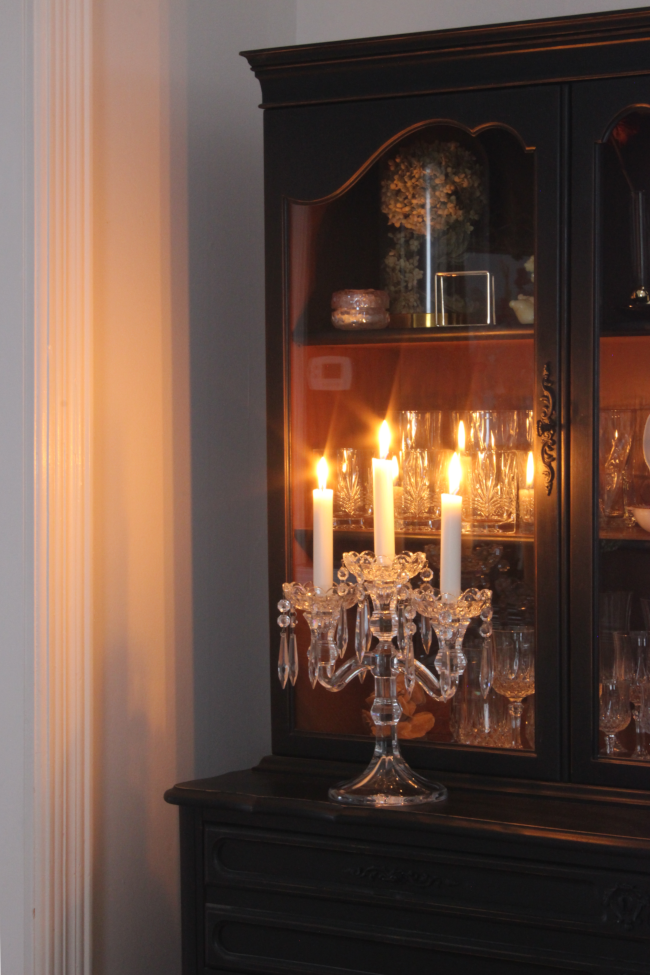 When Erin of The Collection Vintage at Home messaged me a few weeks ago asking if I'd like her thrifted crystal candelabra, I couldn't type YASSSSSSS fast enough.
Ahead of her impending house move, Erin was downsizing some of the items in her home and when she originally shared her thrifted crystal candelabra she purchased through Facebook Marketplace earlier this year, I was not-so-quietly a huge fan. She had originally been on the lookout for lucite candlesticks and the lovely trio she bought came with a candelabra. She wasn't too keen on the candelabra, so generously offered it to me.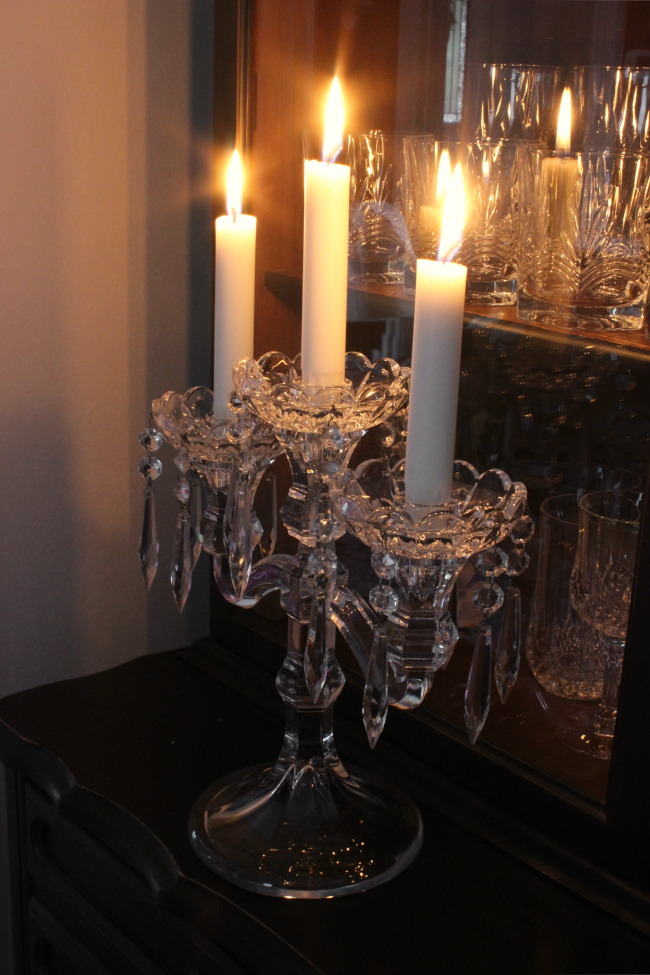 Cora and I made a day out of it and went for a long walk to collect the candelabra on Tuesday [it was a porch collection and Cora and I kept plenty of distance throughout town]. Since we collected it we've had perfectly gloomy weather, which turned out great for some daytime candles and moody photos.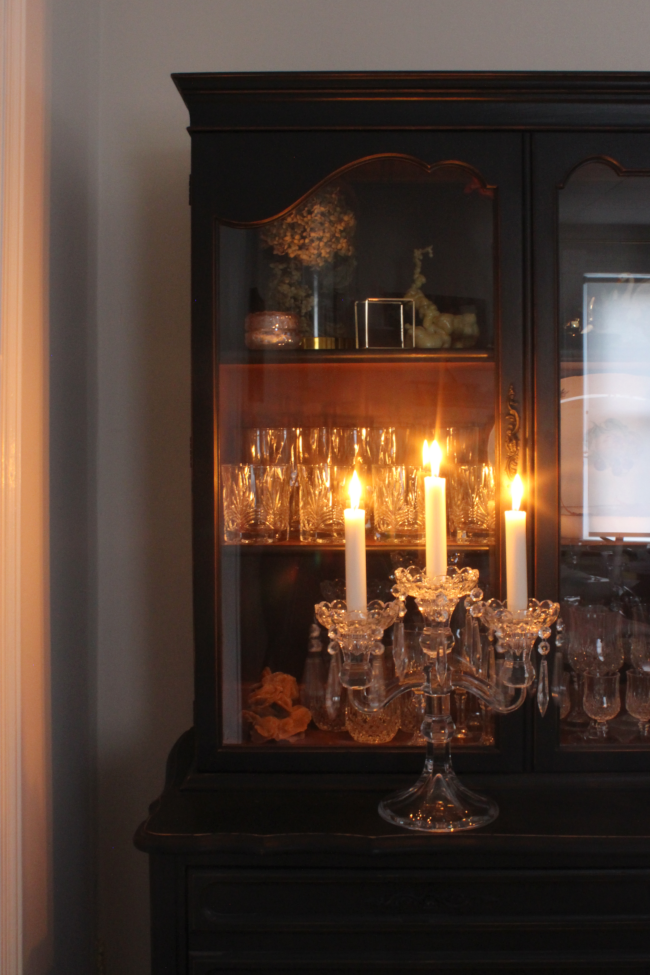 Check out Erin's The Collection Vintage at Home channel on YouTube where she shares all her vintage finds weekly.